Excursions around Johnston Key were all about exploring the flat, shallow waters around the mangrove islets by dinghy. We spent a couple of days just slowly motoring or poling around the shallows and watching the plethora of inshore fish, small barracuda, small nurse sharks, and large sting rays swimming by. The waters really were filled with life around here.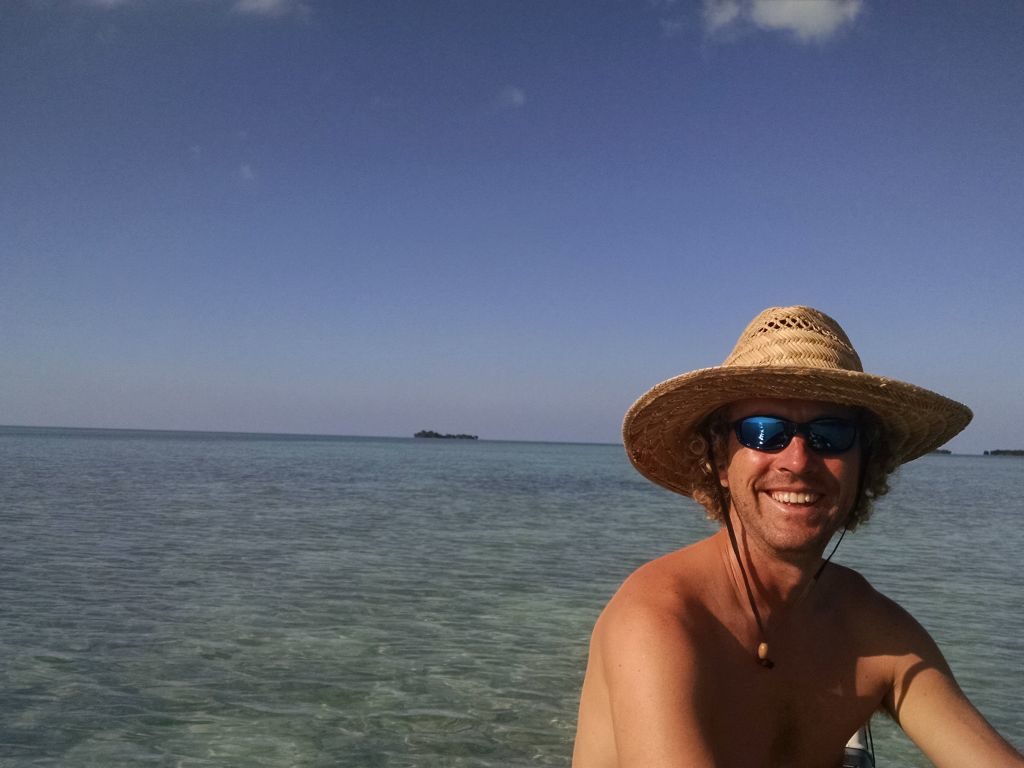 We also saw tons of wading birds stalking the flats. This area is part of the Great White Heron National Wildlife Refuge. As an avid "bird watcher" I was surprised to learn that there is a white morph of the Great Blue Heron that is different than the other large white bird that looks similar called the Great Egret. I'd probably seen both in the past and identified them all as Great Egrets.
If you aren't a bird watcher….I probably just lost you there to boredom! Sorry for the geek-out.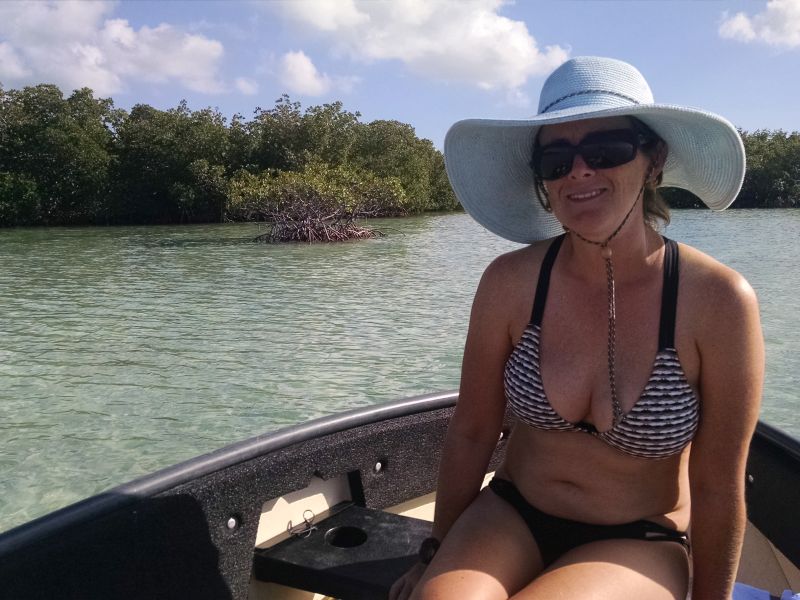 One day we packed up the dinghy for an all day excursion and headed a couple miles over to Tarpon Belly Key. There is actually another possible anchorage at this location, but we were enjoying Johnston and decided to just go by dinghy since it wasn't very far. The ride over was great, and we landed on the coral beach at Tarpon Belly.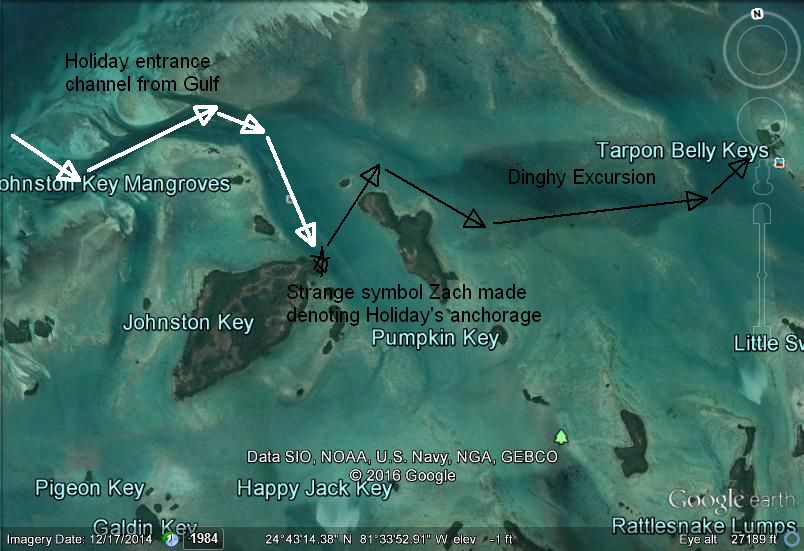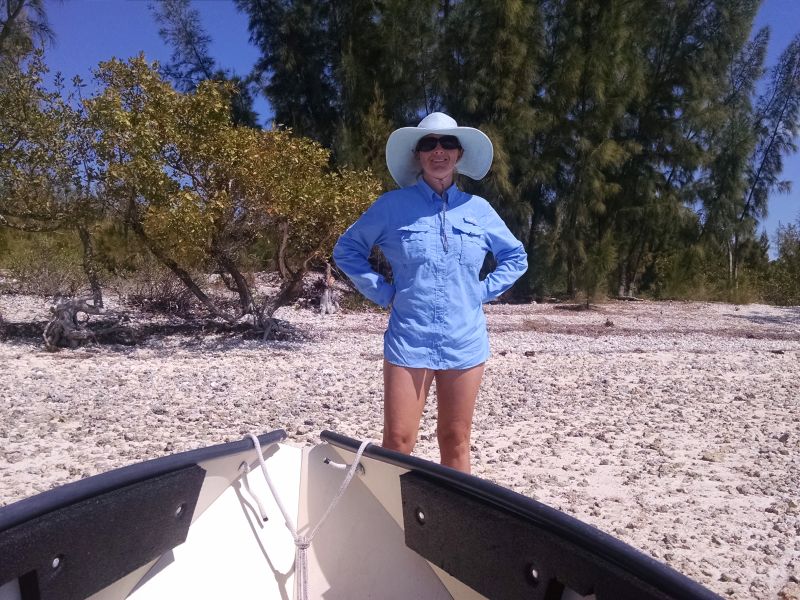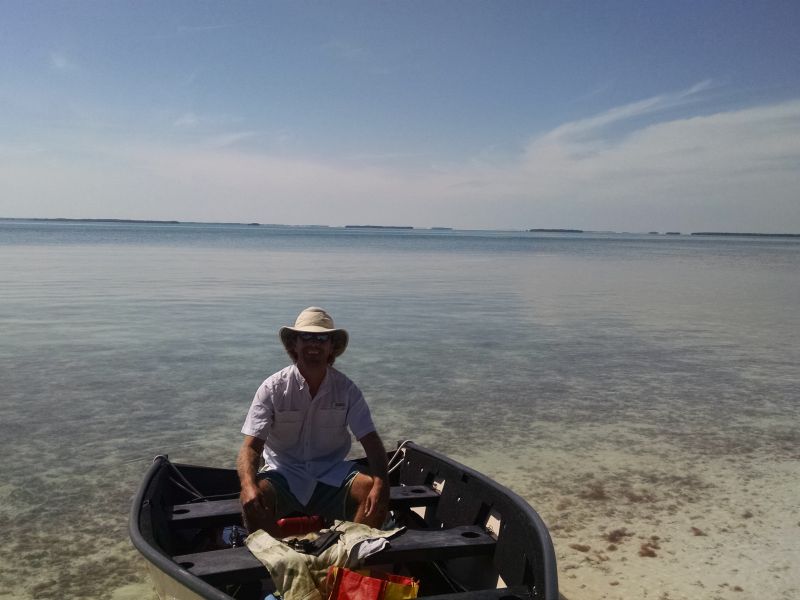 The cool thing about Tarpon Belly Key is that there are ruins of an old shrimp farm from the 1960s on this mangrove island in the middle of nowhere. Two large canals were dug straight through the islands, and you can still climb over the large concrete structures that remain around the canals. There are also hard ground trails through the trees all around the island and lots of piles of hard coral remaining from when the trenches were dug. Pretty cool place. I found a neat article here.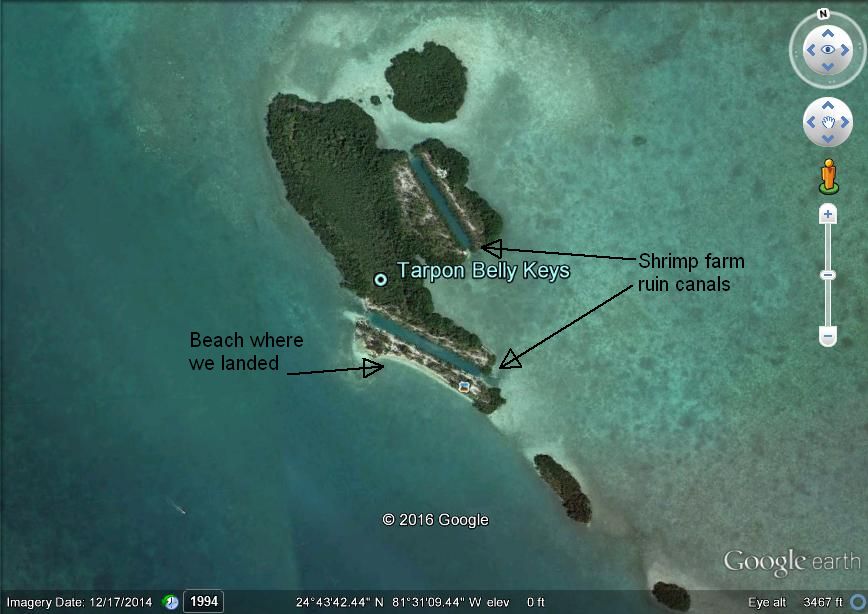 Anyways, we enjoyed hiking around the area and enjoyed a nice lunch while there as well.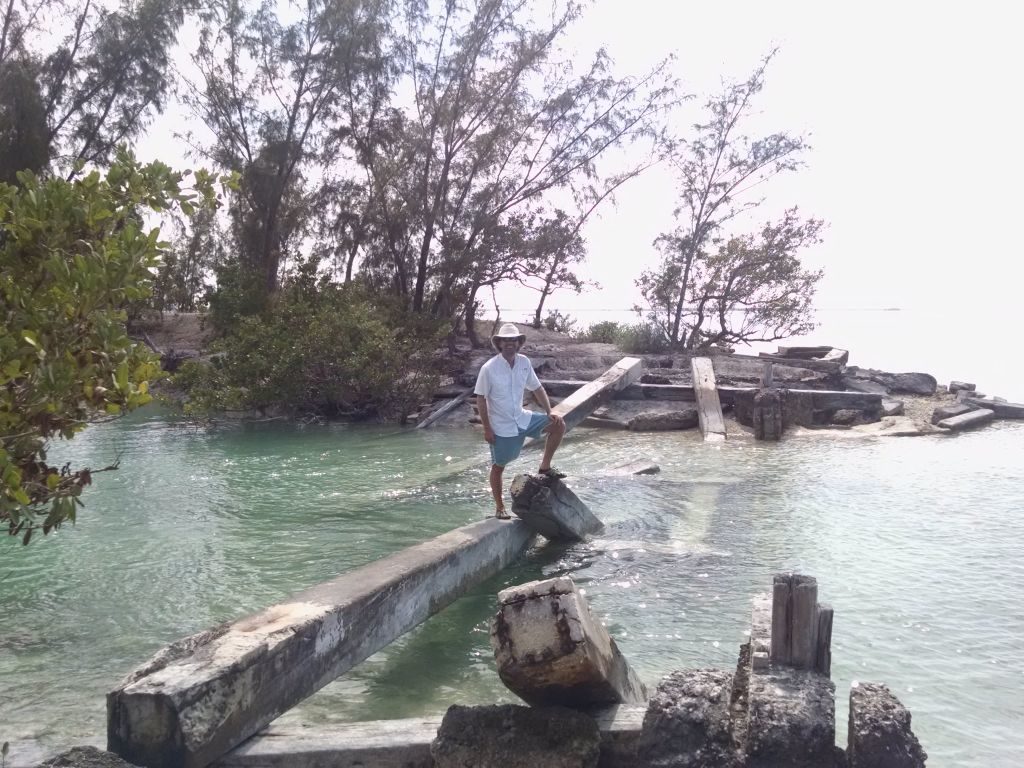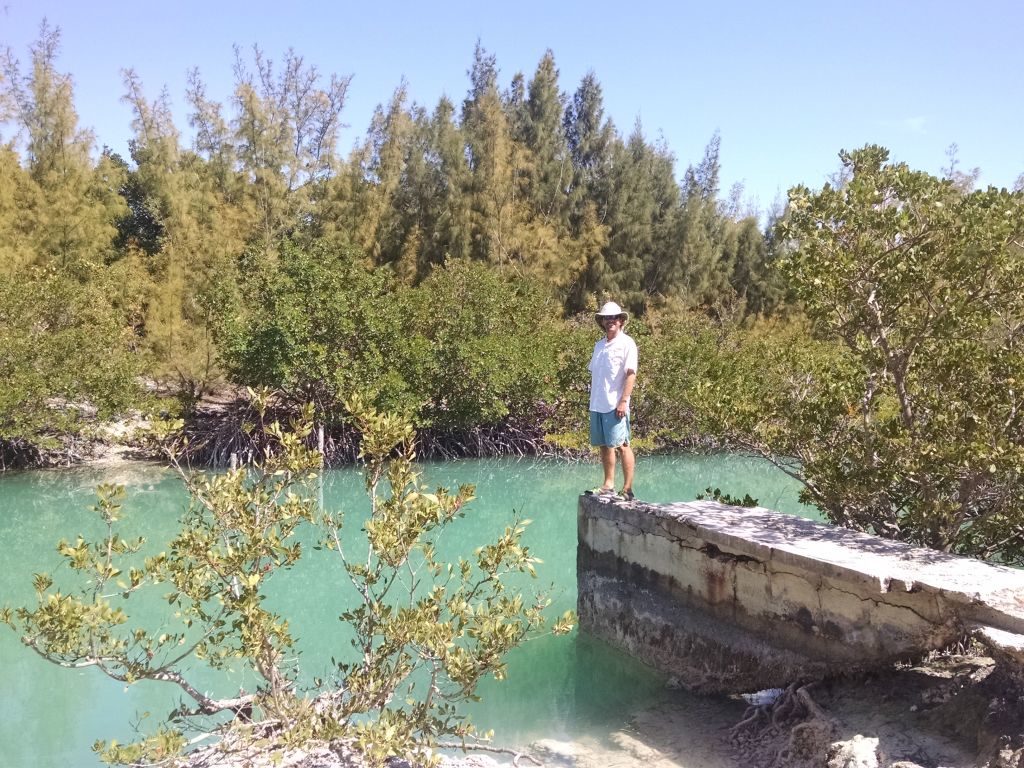 Later that week, I started to grow tired of just looking at nature and decided it was time to kill and ingest some of it as well. Lindy and I jumped in the dinghy with our fishing gear and headed off into the flats.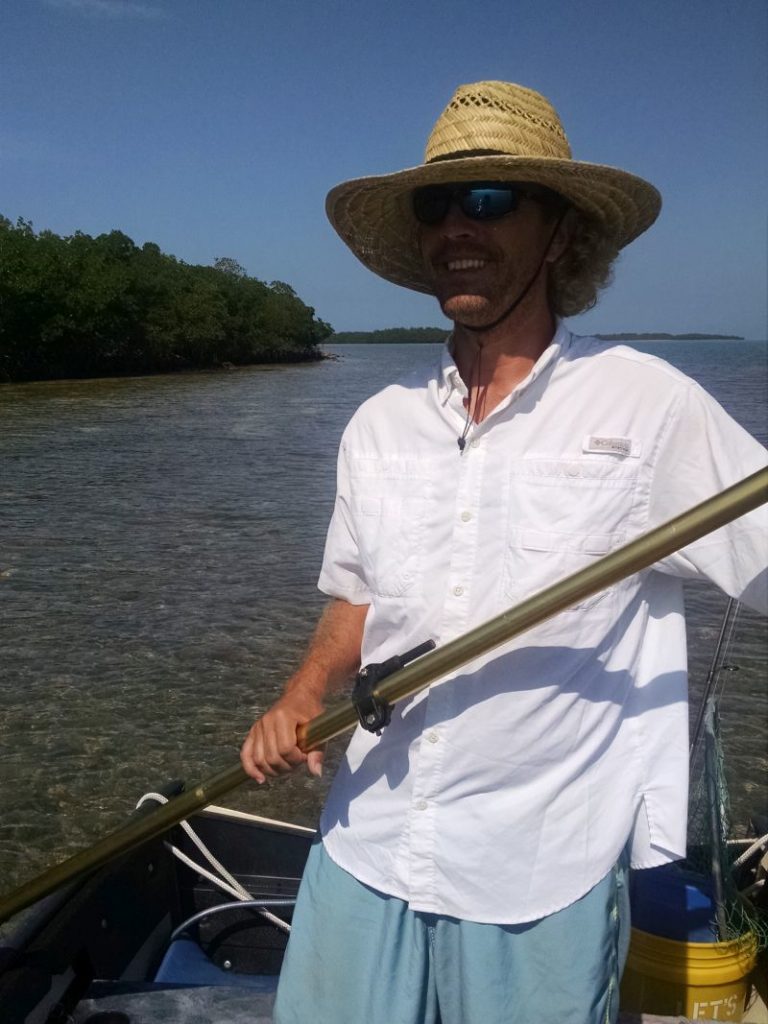 If you've been following along on our adventures through the blog and Youtube channel, then you know I pretty much stink at fishing. But, in this setting, how could I possibly not catch some fish? Lindy helped me pick out a spot, I tied on a lure, and put out a long cast into the flats.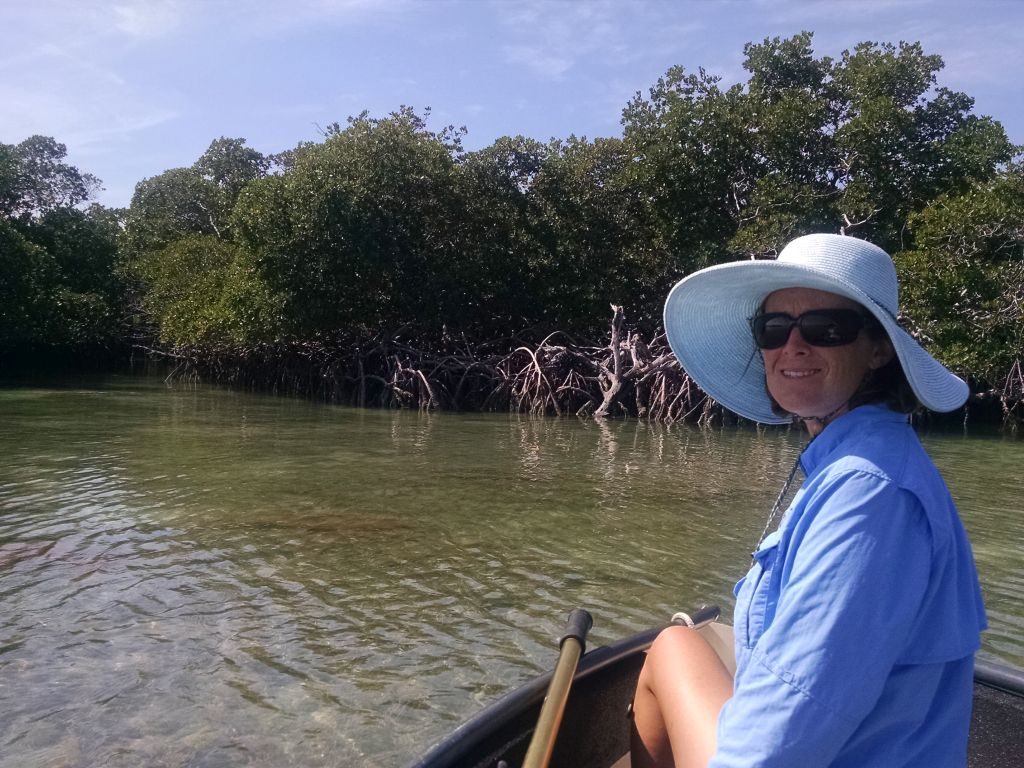 BAM! Half a reel, and I had what felt like a big fish on the line within seconds of my first cast! OMG! I couldn't believe it! After a good fight, I finally netted a good sized crevalle jack. We were stoked!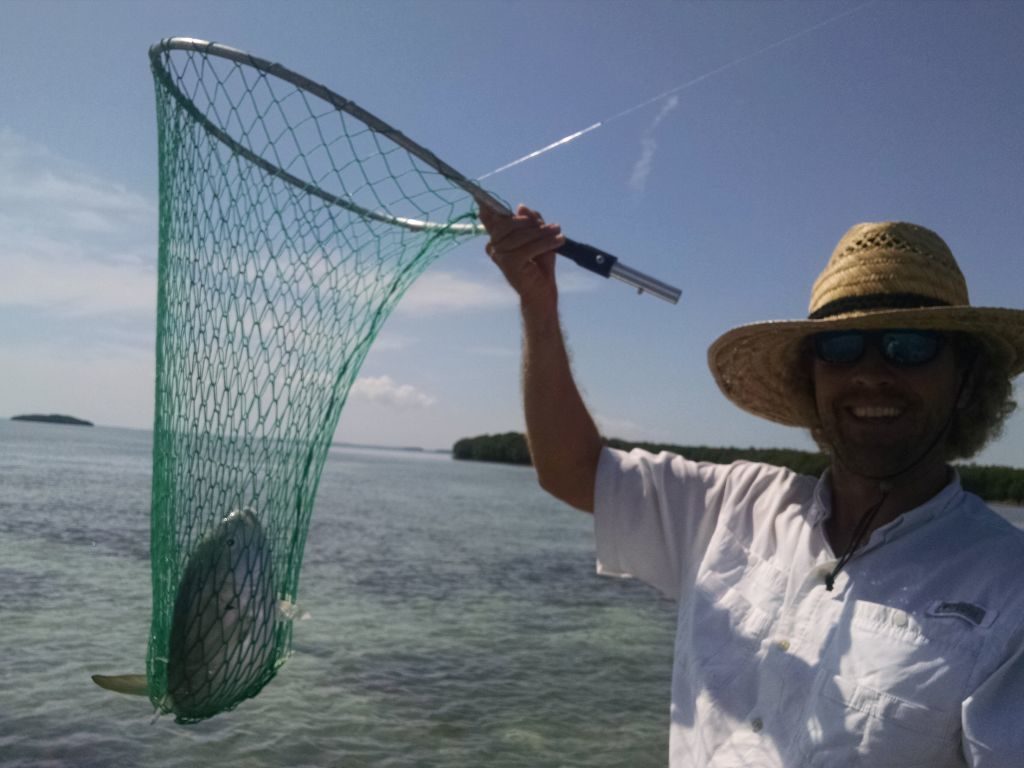 Another thing you may know about Lindy and I, is that we are adventurous eaters that will pretty much eat anything. Most people don't eat jacks, but I was determined to have fish for dinner. So, we put him in the bucket just in case I didn't catch anything better later. I also think the whole "trash fish" thing is just fishermen talk passed down through generations, and the last person that said the whole "trash fish" opinion to have actually eaten the fish was alive in the 1800s.
Well, it turns out that after 2 more jacks and about 5 barracuda (I quit counting after a while), that first jack was the biggest and best fish I caught. So, back to Holiday we went.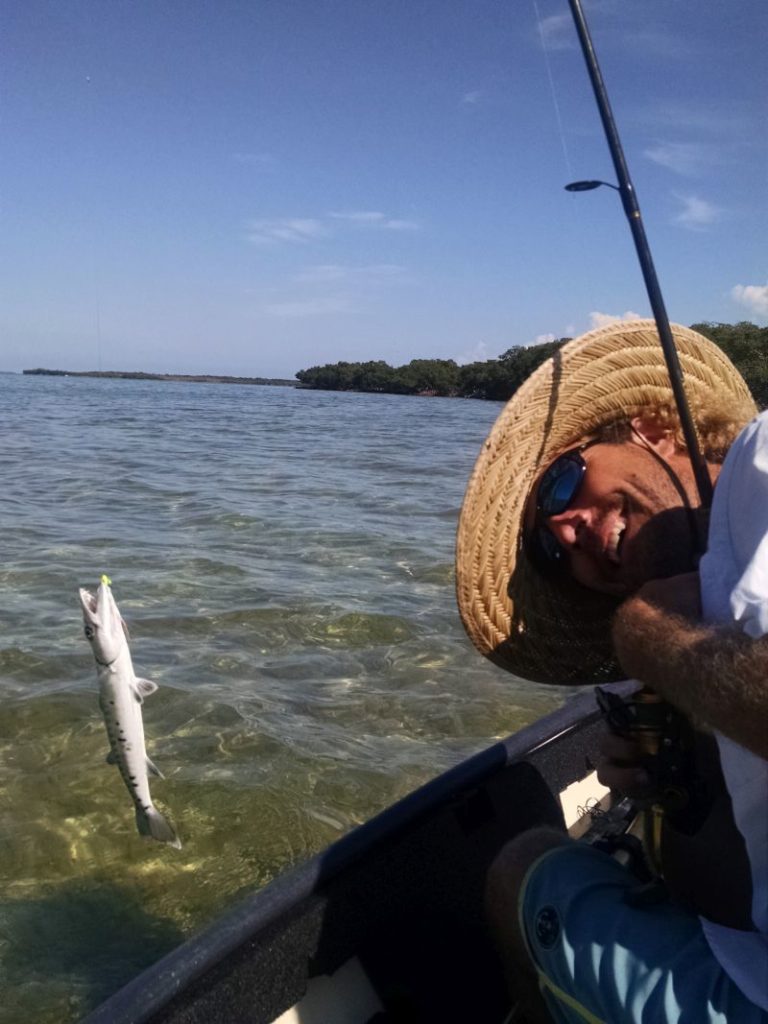 What a day! By far my most successful day fishing. I used DOA shrimp lures and also some Gulp lures that Lindy's Aunt Edna recommended. Thanks Aunt Edna!
We had a blast and even saw a rather large shark come after one of the barracudas right up next to the dinghy before seeing us and taking off!
Oh, and as far as that "trash fish" jack…you all keep throwing them back in. More for me. Lindy made a delicious dinner out of ours. I'd keep and cook a jack any day. After all, if you don't want your "fish" to taste like "fish," then do you really like eating fish? 🙂