Heading out from Key West to the north side of the Keys in search of a backcountry anchorage, we were able to put up the sails right away and cut off the engine. It was really cool to ghost by the other boats, the historic water front, and the cruise ship docks early in the morning while the party city of Key West was still quiet and asleep. We sailed all the way around Sunset Key and out the Northwest Channel before arriving to the Gulf of Mexico a couple hours later and heading back east.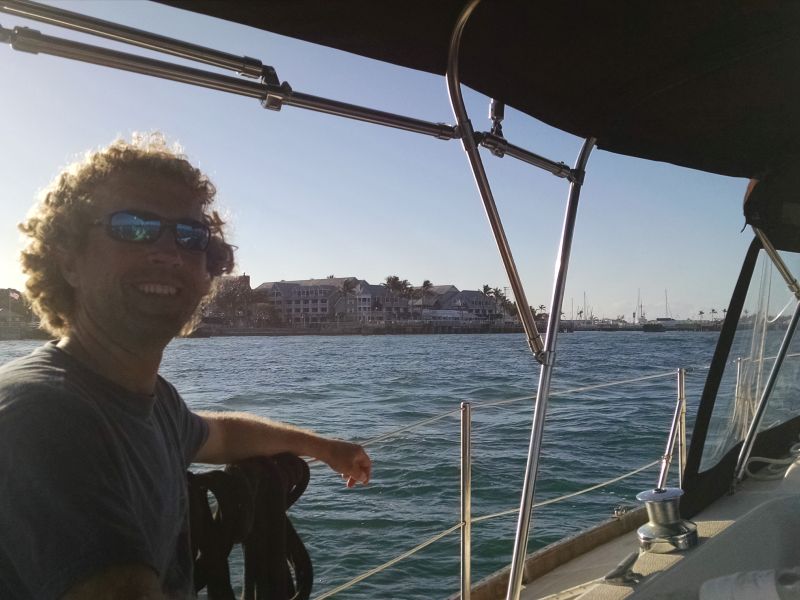 From here the wind was too close to the nose, so we motored the next few hours until reaching our destination of Johnston Key. Getting from the deep water of the Gulf into the protected anchorage was interesting because here in the backcountry, the channels aren't marked. We had to rely on the GPS chartplotter and reading the water with our eyes to snake our way through the one foot shallows in a narrow deeper cut. We made it without issue and found ourselves anchored in a secluded paradise.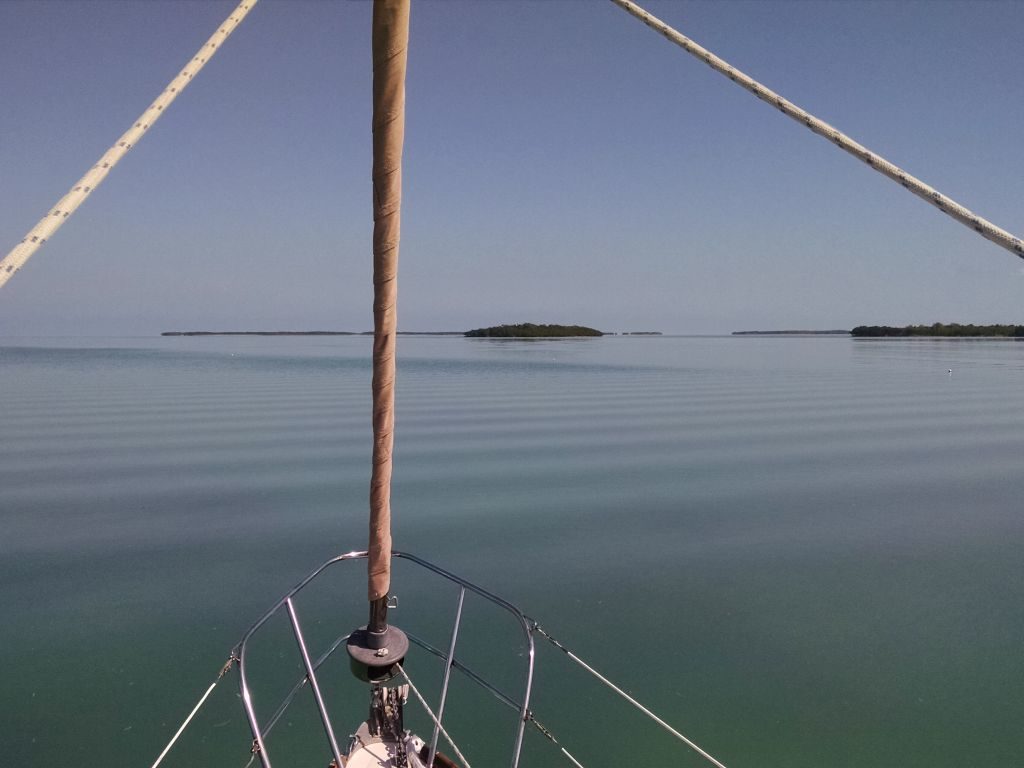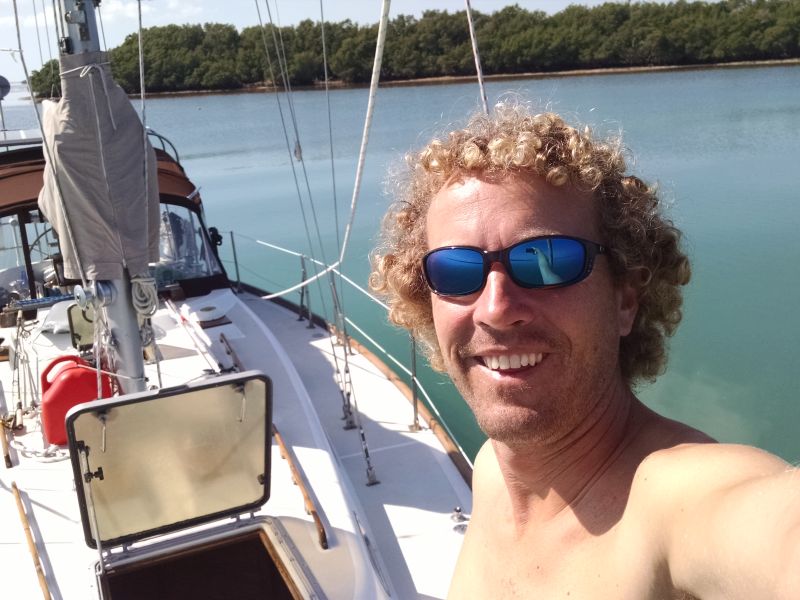 The water was clear, flat, and beautifully blue, and we were surrounded by silence being the only people around for miles. We were also surrounded by lots of mangrove islets to explore. Wading birds were patrolling all around, and swimming wild life was abundant with jumping fish and surfacing sea turtles.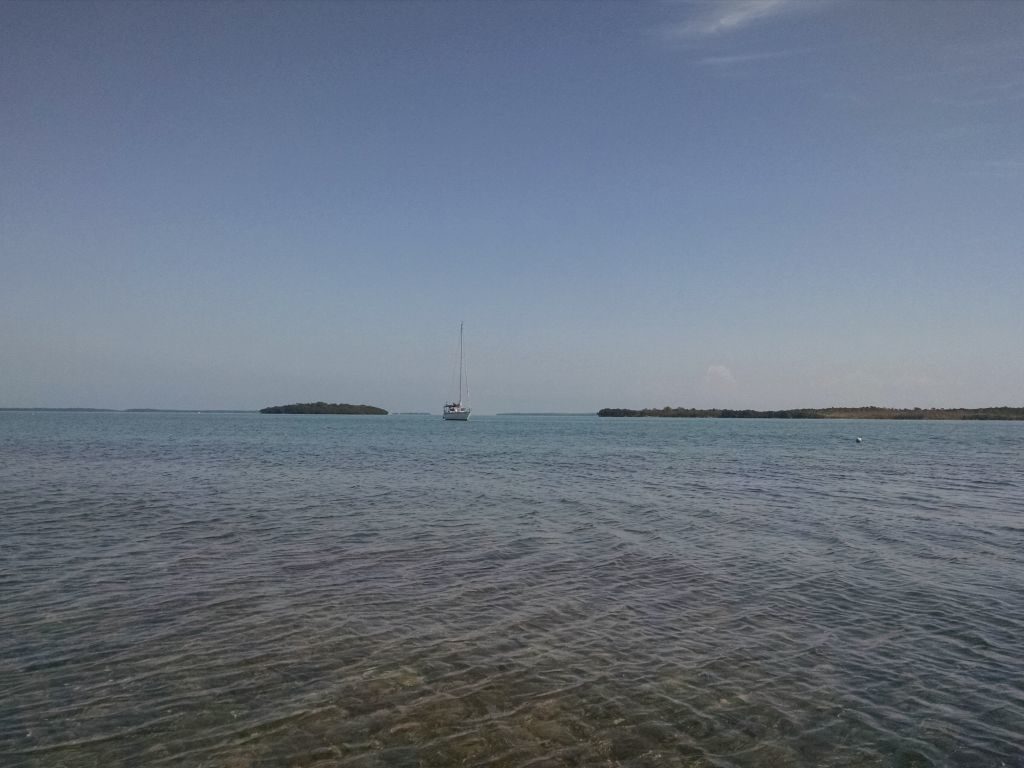 As for life aboard on Holiday at Johnston Key, we were ready to get back to preparing and cooking our own foods more often after the splurge of Key West. Lindy set out on one of her awesome bread baking extravaganzas. Part of the first batch of dough went to one of my favorites: Lindy's Bomdiggityalicious Pizza!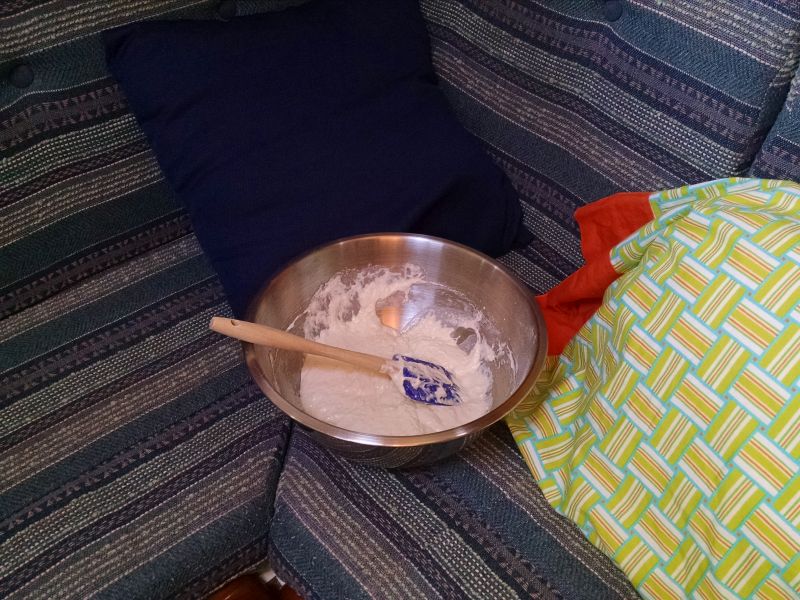 This one was to be a veggie with tomato, artichokes, mushrooms, onion, fresh garlic, and pineapple.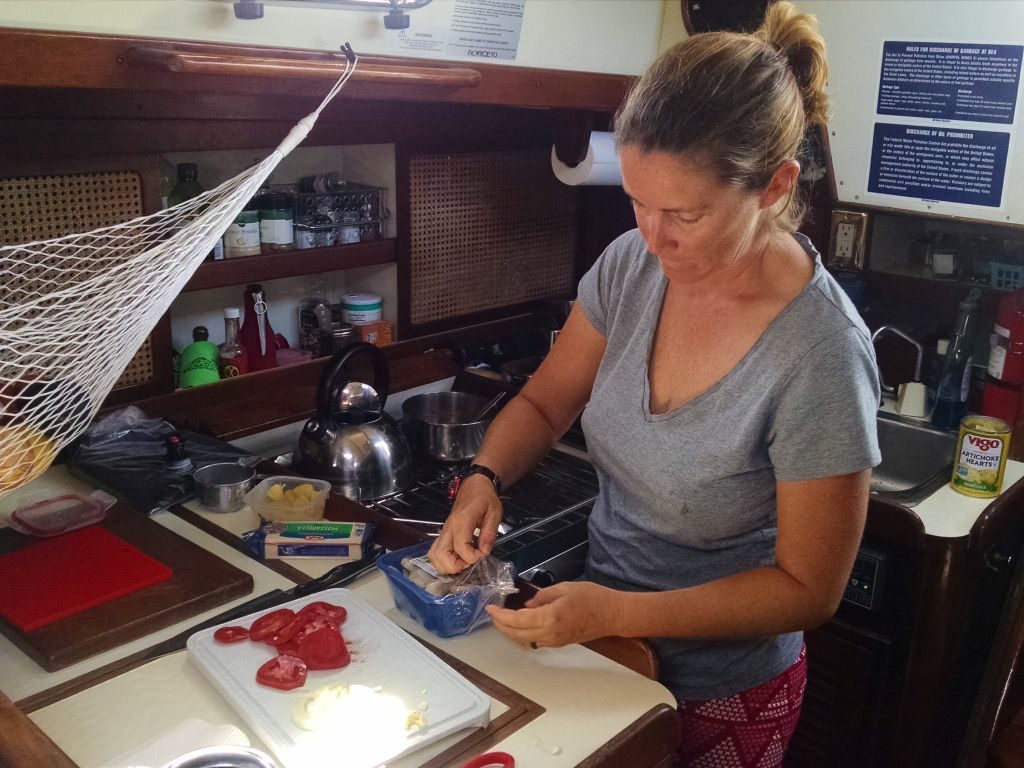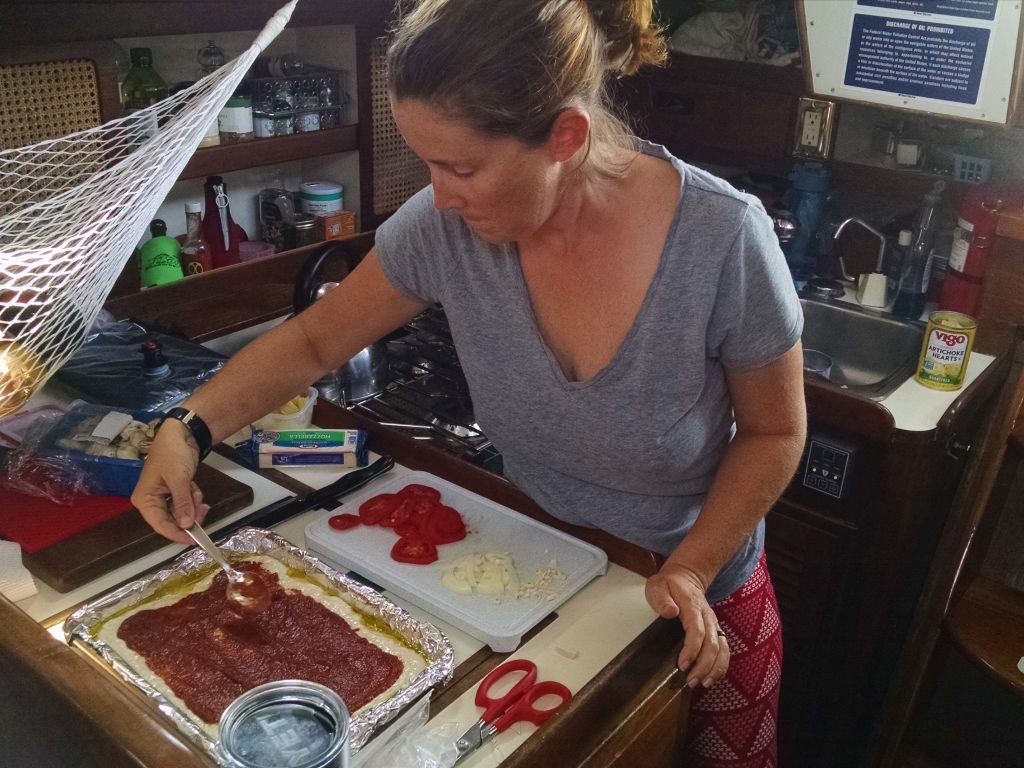 To say it turned out delicious would be the understatement of the year! Lindy has mastered making pizza aboard Holiday.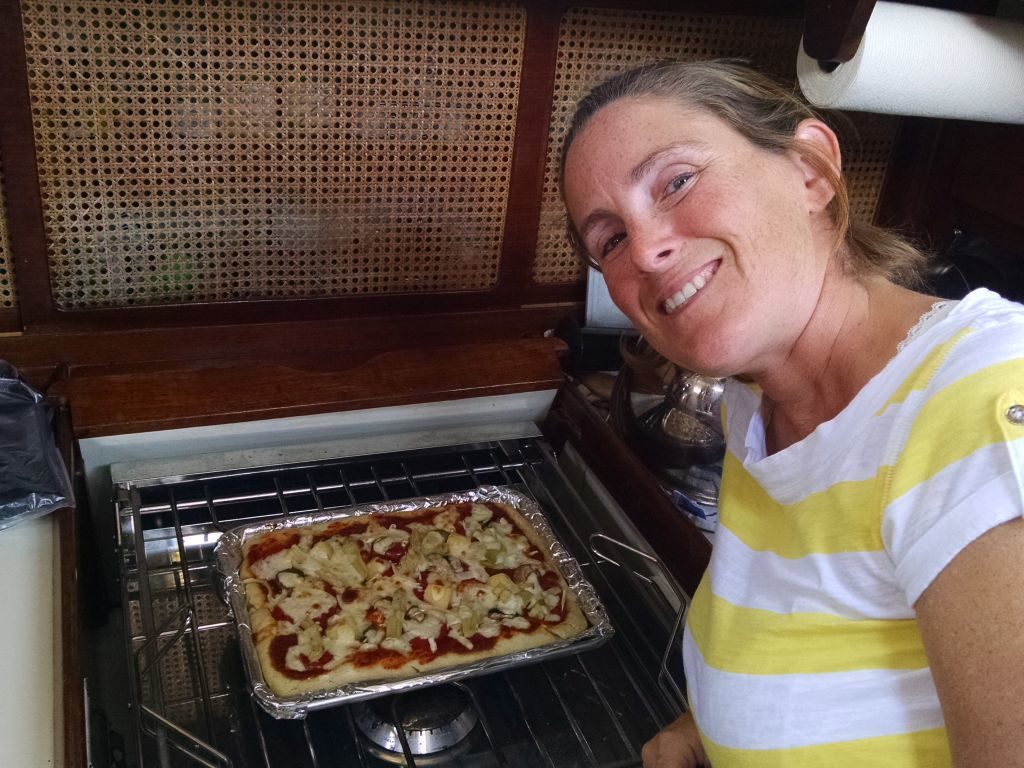 And, chowing down in paradise doesn't hurt the experience one bit.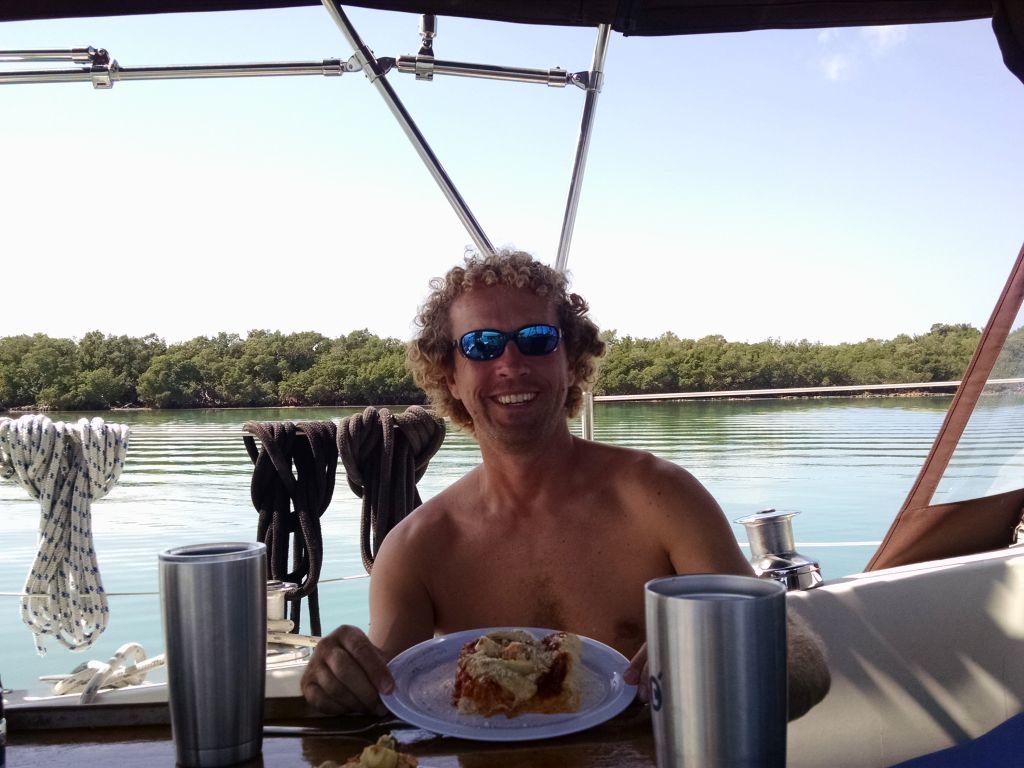 Of course, with the other half of the batch of dough, she cranked out a yummy loaf of bread for our sandwich making pleasure. Don't think I mentioned the yummy aromas on Holiday during her bread extravaganzas, but just close your eyes and imagine being in a bakery that is floating in a tropical paradise, and the smells of baking bread are mixing with an ocean breeze. Heavenly!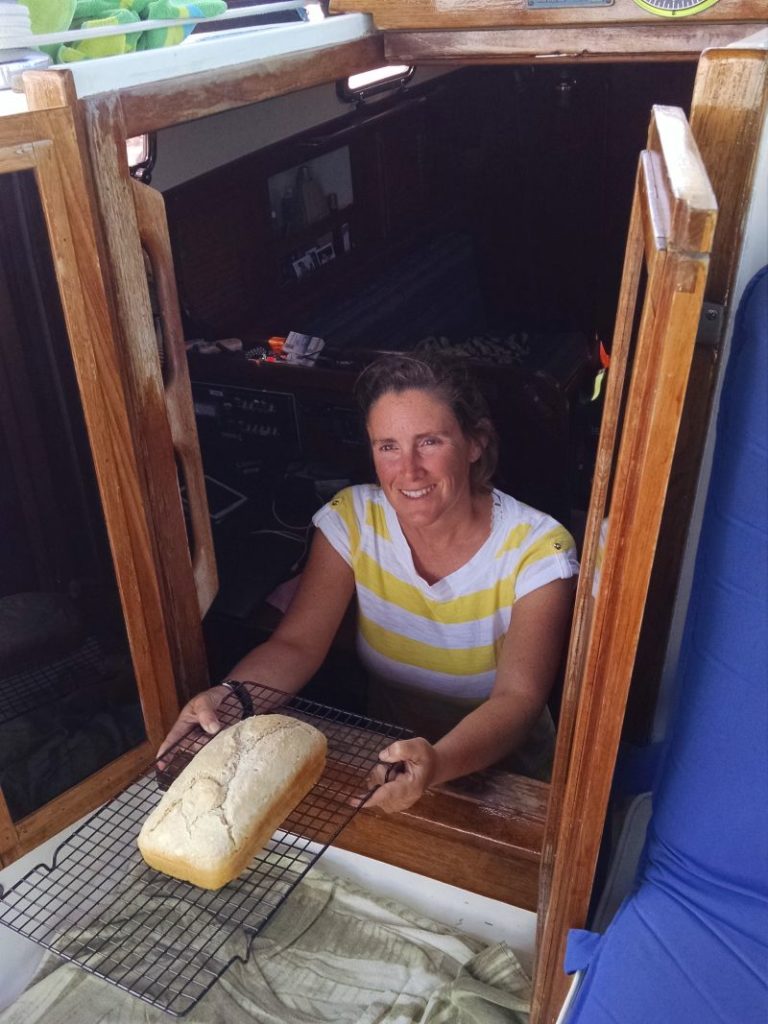 We do a lot of cooking when we are out at anchor, but we also were stocked with yummy snacks. Lindy loves to throw together a cheese tray….and I love to eat it!


Other activities on board Holiday at Johnston Key included enjoying the beautiful weather with some laying out sessions on the fore deck.


And of course, starting days with sunrises and finishing them with sunsets from our "nature show" seats in the cockpit.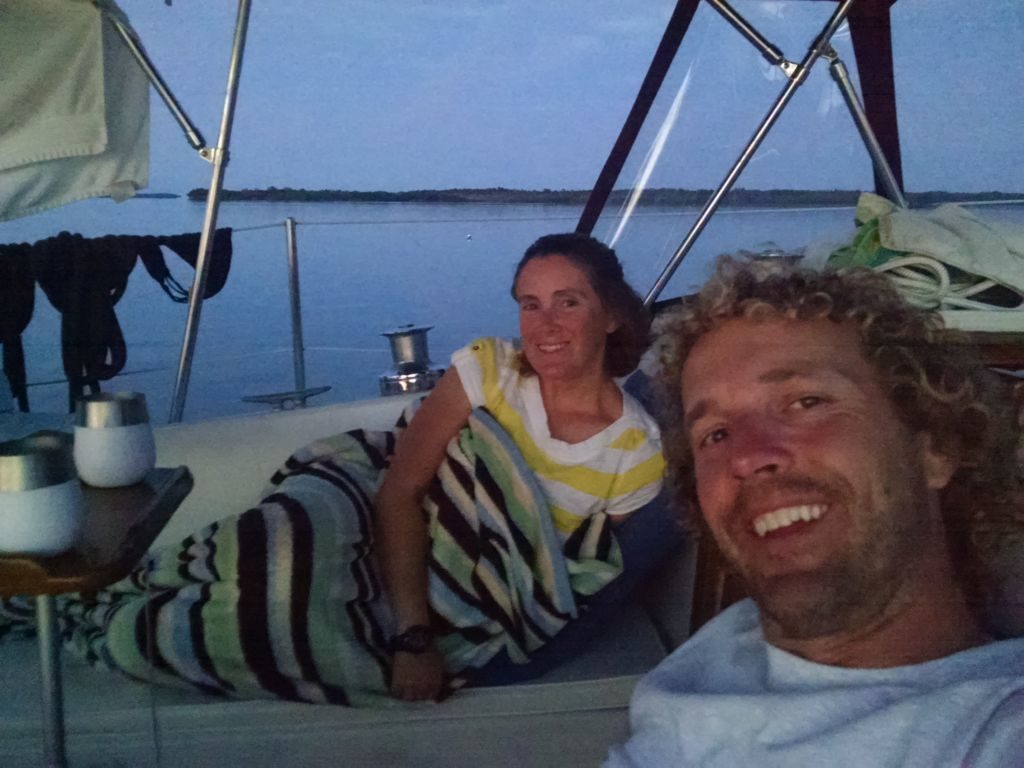 During our week at Johnston Key, we had a lot of calm weather and flat waters. It really made conditions wonderful for nature watching, star gazing, and horizon watching. Stars, clouds, the moon, and the sun were often perfectly reflected in the waters below like I've never seen or even imagined before.
One night, we even had a bioluminescence glow worm show as they made small glowing circles all around the boat in completely flat water that was also perfectly reflecting the night sky. Stars above and below in one continuous sphere. Night pictures didn't turn out, but I got some video that will hopefully be good.
I did get lots of great pics of sunrises and sunsets though. Here are some of our favorites. Sunrises first: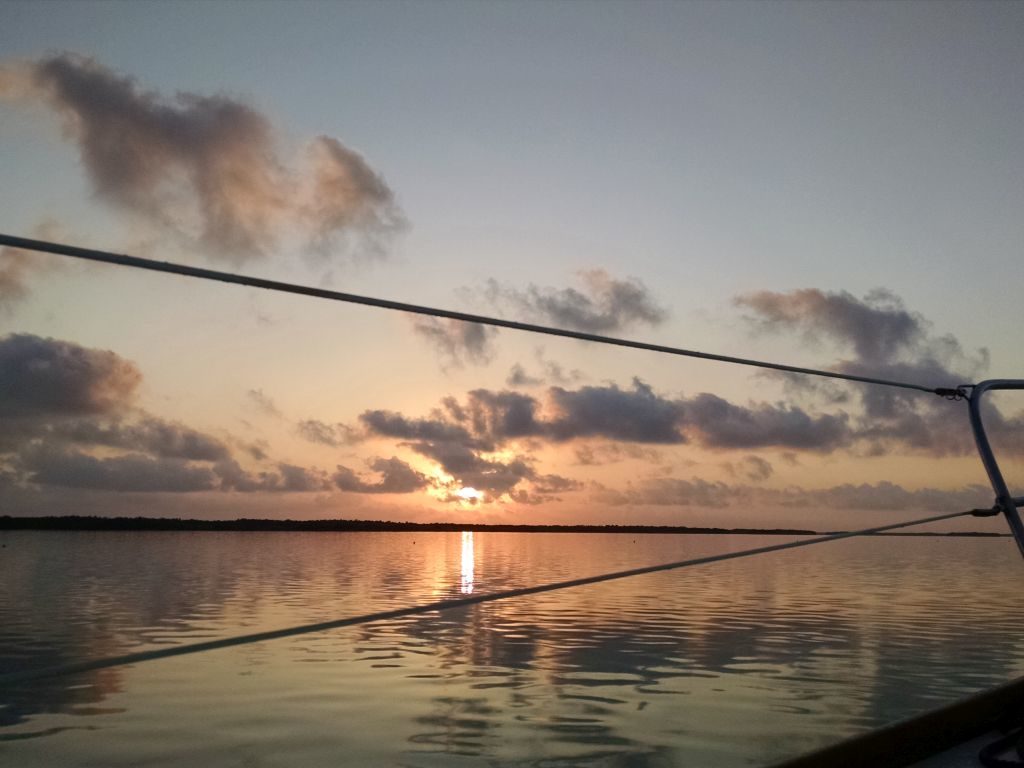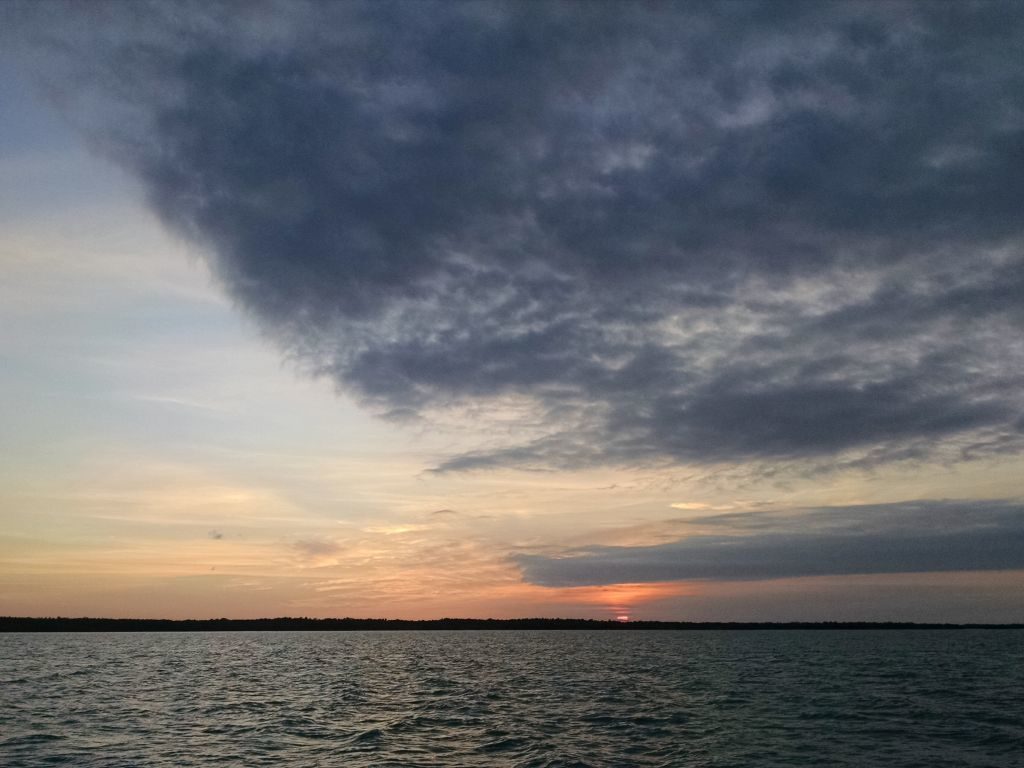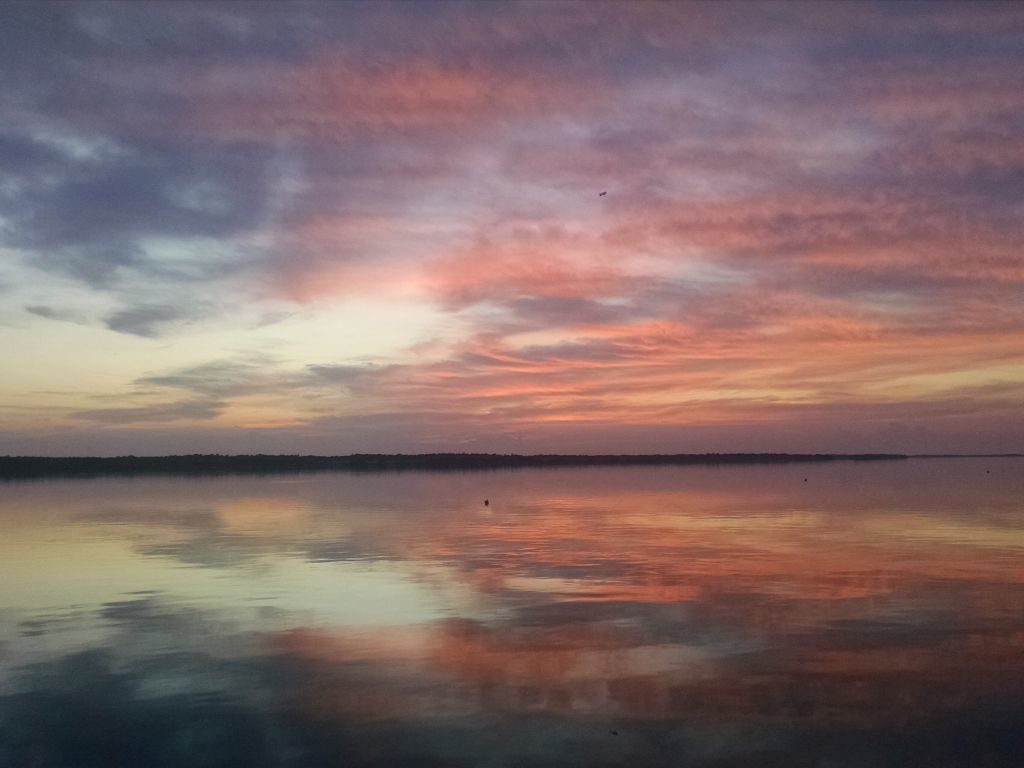 And, finally sunsets: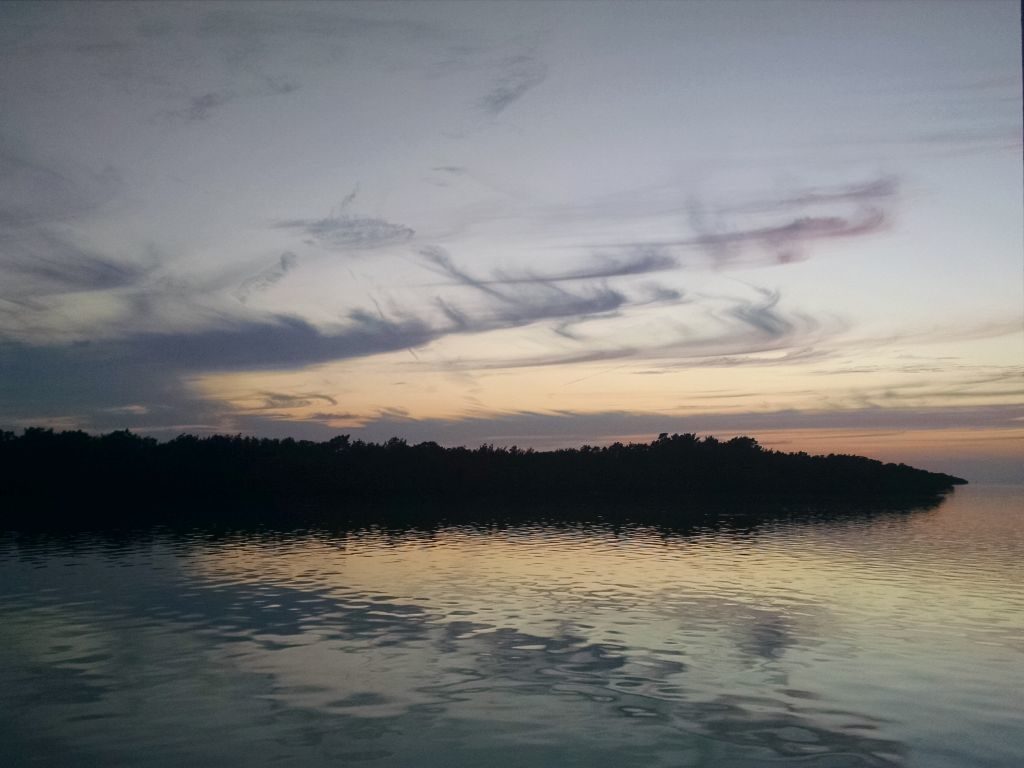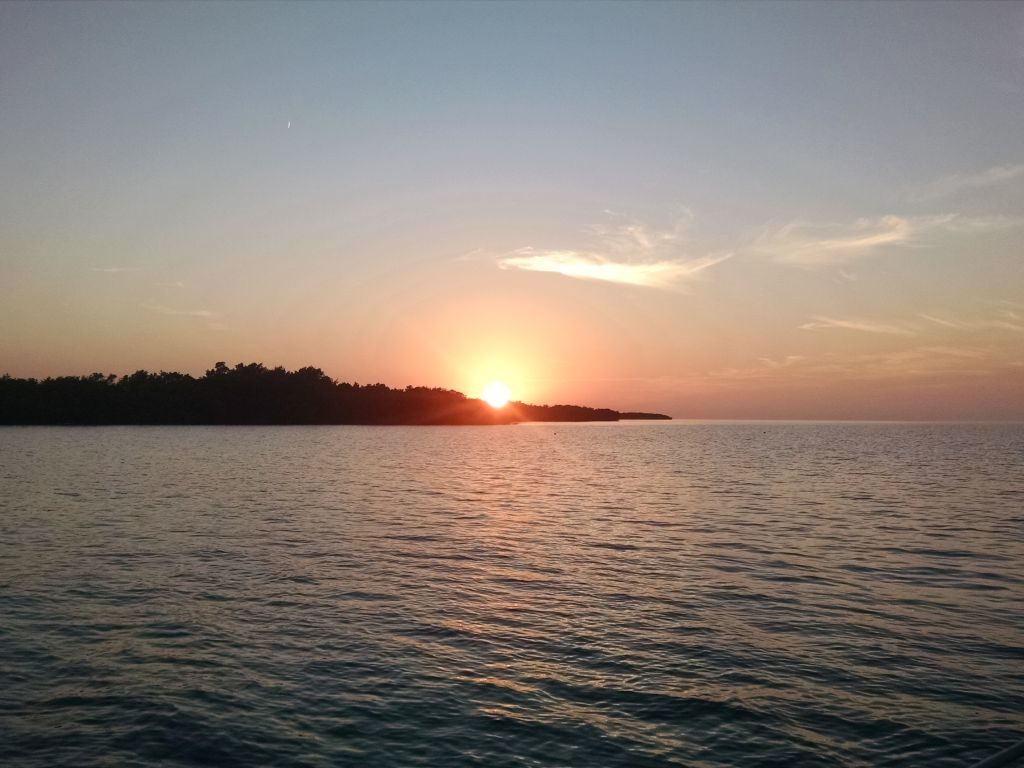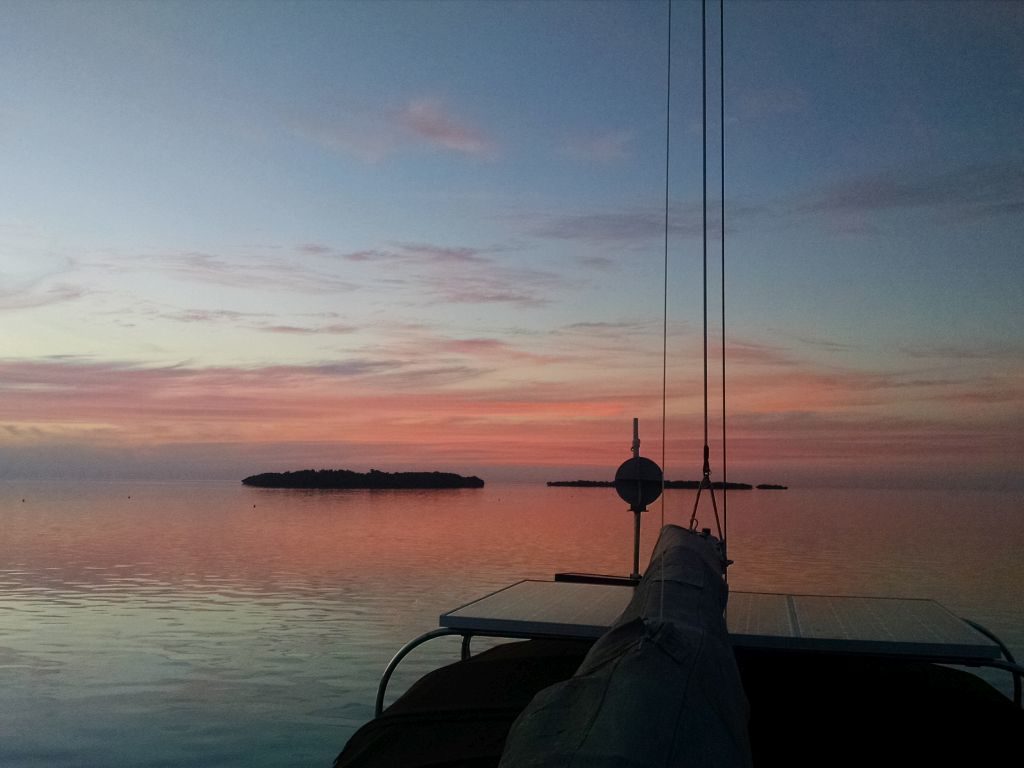 Stay tuned for the next post of our off Holiday excursions around Johnston Key!