After two weeks anchored here in Pelican Bay, we've pretty much explored our little area fully and loved every minute of it. The weather has been outstanding. It hasn't rained one time, and beautiful fall temps moved in to stay by about the second day we were here. Bugs have been a non issue on the boat and on land, either due to the constant breeze or the time of year (probably a bit of both), which is big time for that mosquito magnet I refer to as Lindy. What we'll call "Cool Beach # 1" has been our go-to spot for relaxing when we need a change of scenery from….well, relaxing in the cockpit. A quick few hundred yard dinghy ride is all it takes, and we're laying on the beach reading, taking a dip in the water, or walking around the dunes looking at the plants and animals that are home here.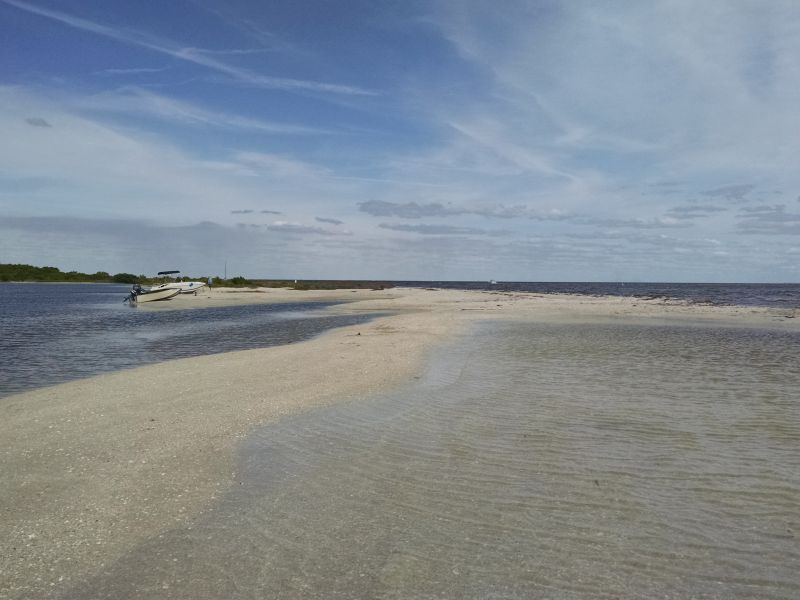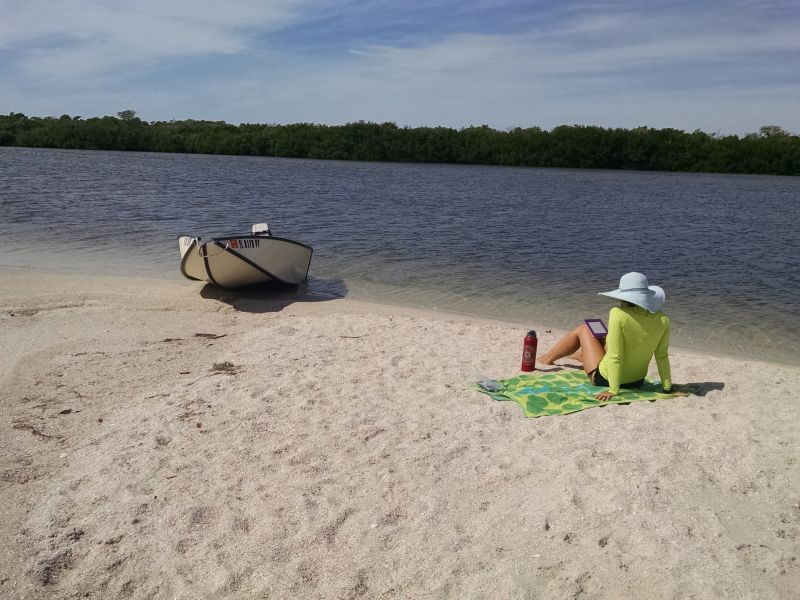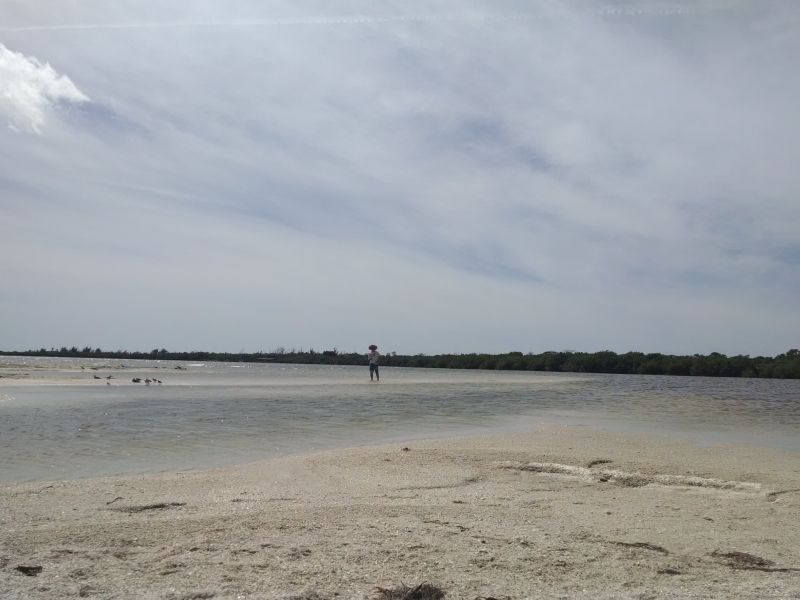 When "Cool Beach # 1" becomes too awesome to bare, we fall back on "Cool Beach # 2". At "Cool Beach # 2" you can find such activities as laying on the beach reading, taking a dip in the water, or walking around the dunes looking at the plants and animals that are home here.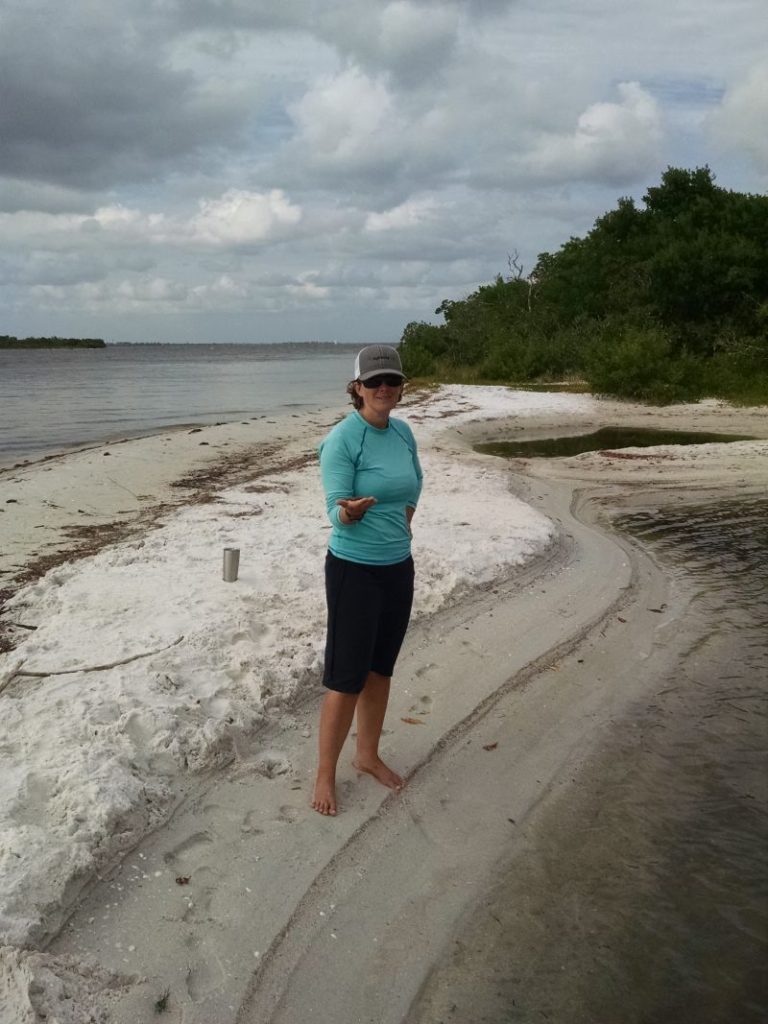 On one occasion at "Cool Beach # 2", I watched as Lindy started to reach right down and pluck this star fish out of the water without a second thought. Cruising has started to make this girl brave! However, brave women can be dangerous. Next thing you know they'll be wanting to learn to read and vote and such. So, just to err on the safe side, I reached over from behind, pinched her leg, and shouted as she touched the little guy. Guess I'm too late though. It didn't phase her (much), and she picked him up anyway. 🙂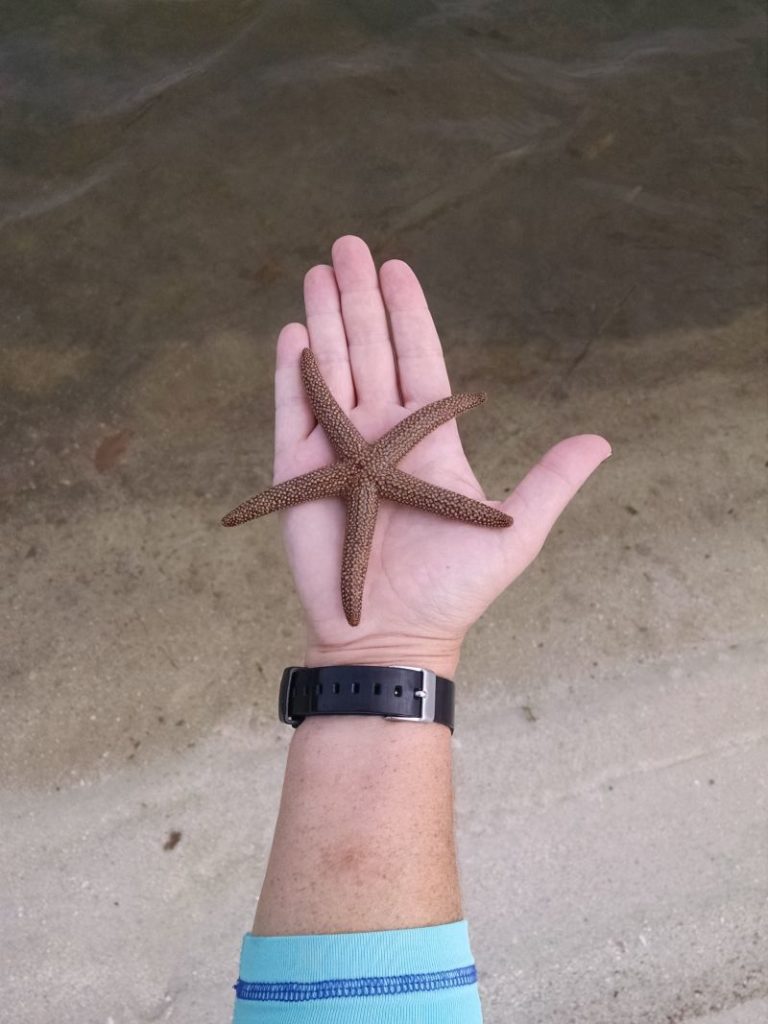 We also love to go to Cayo Costa and check out the state park. On this trip to the beach, we decided to have Lindy practice starting the dinghy outboard and driving the dinghy. It was her first time, and she did it no problem all the way through docking at the park. Way to go Lindy!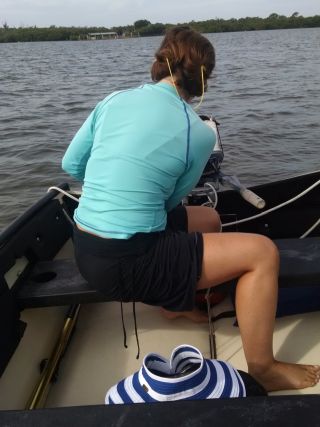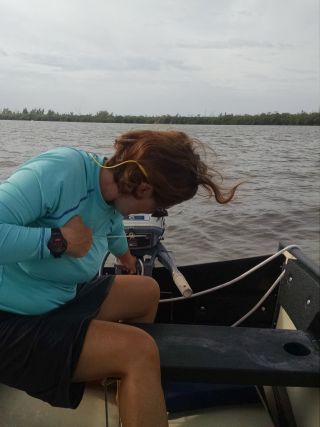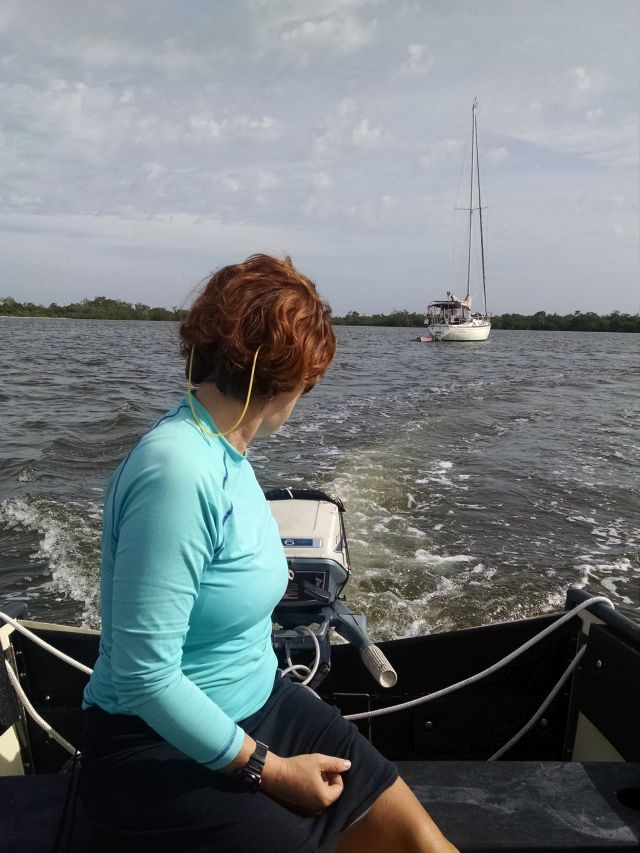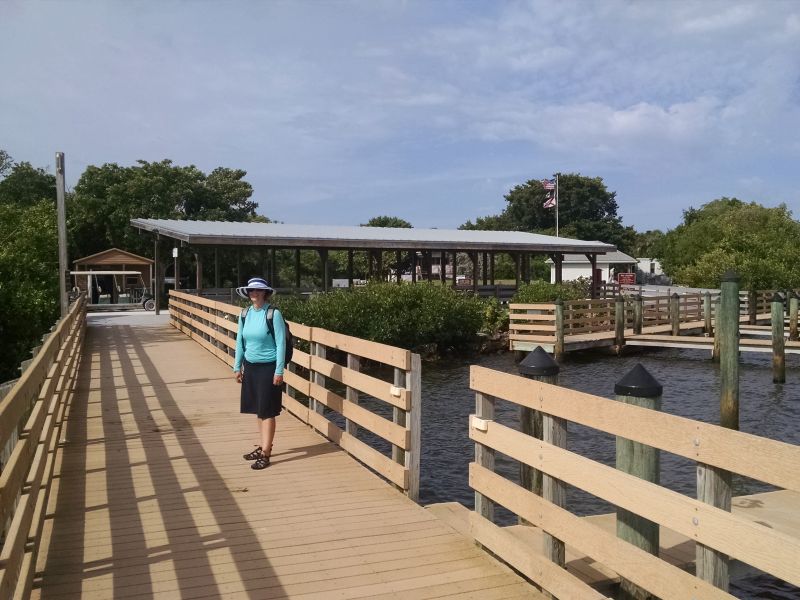 The hike across to the beach is a little less than a mile. There is a tram that takes campers and their gear across that runs every hour, but we walk every time. The hike starts off through hard wood tree canopy. It's real shady and looks neat with oaks and buttonwoods and other cool barrier island type trees.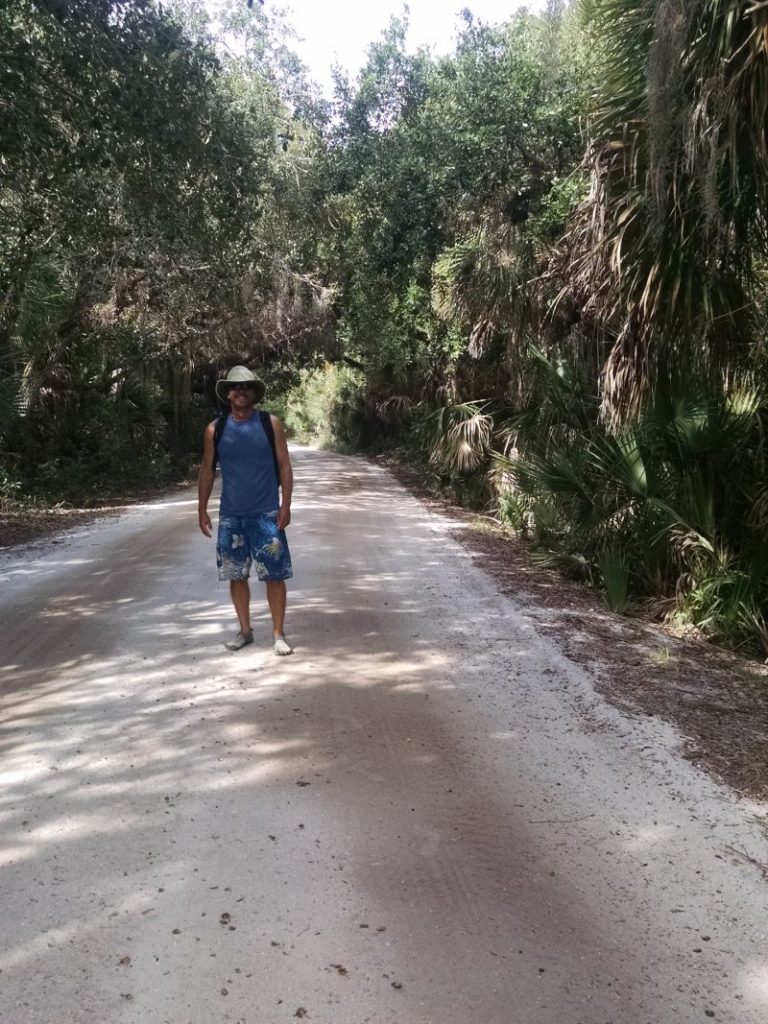 As you get closer to the beach, the surroundings change to Florida scrub type with palms and grasses. I saw this huge turkey vulture on top of that dead palm in the distance and thought it looked cool.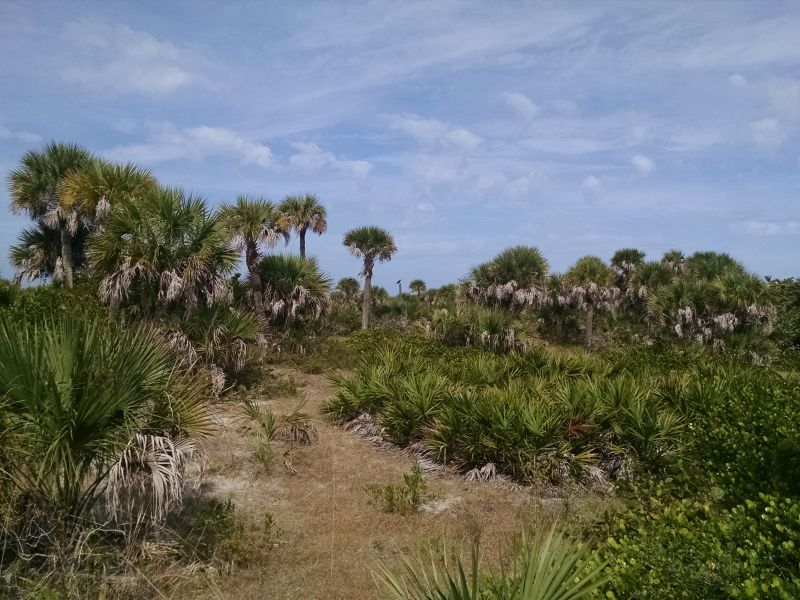 Finally, you come out of the scrub onto the dunes and one of the most beautiful beaches you'll ever see with only a few people here or there.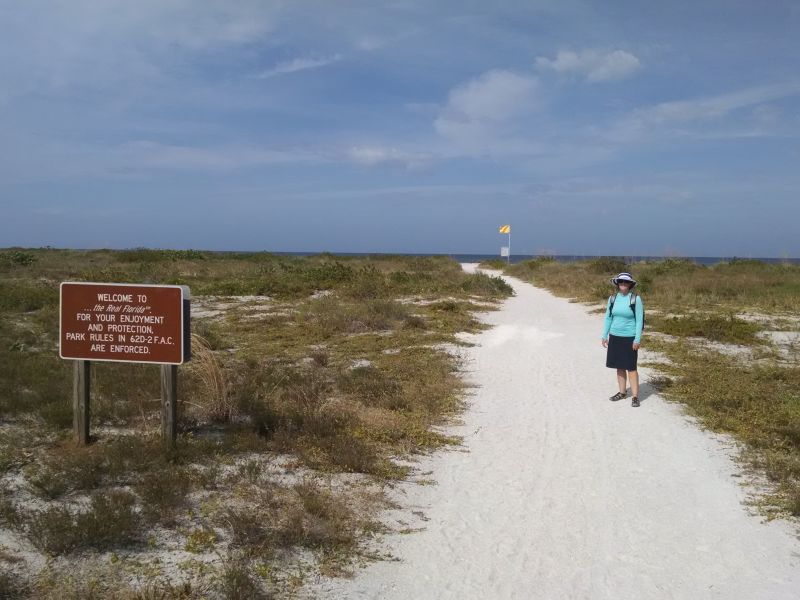 It's easy to walk a few hundred yards one way or the other and not be able to see a single other person.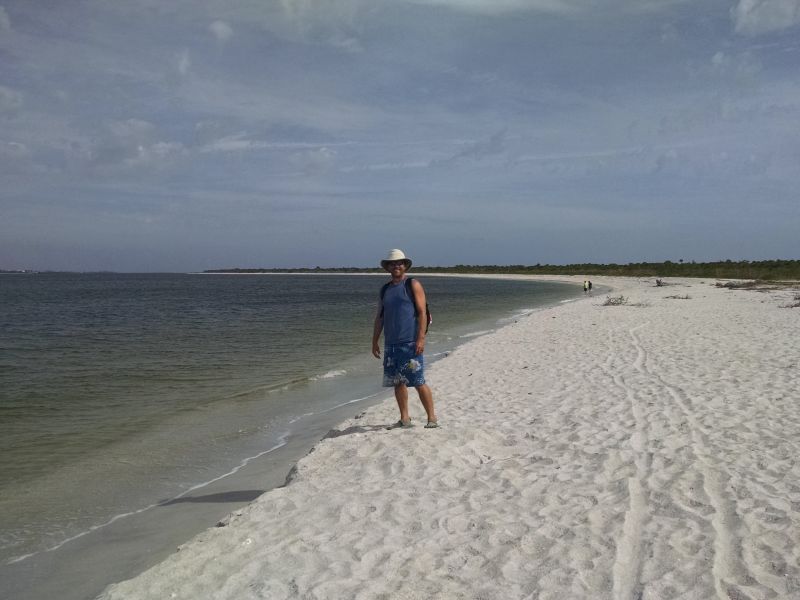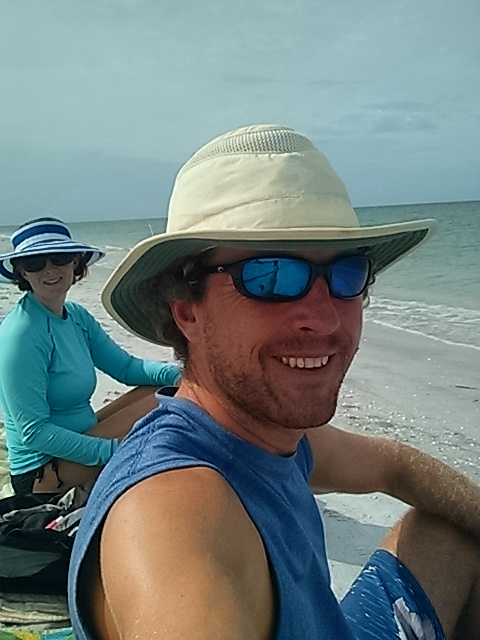 We also always take the opportunity to take full showers with unlimited water when we come to the island! Water usage is always on our mind when aboard Holiday with 90 gallons for drinking, washing dishes, bathing, etc. I can see that as cruisers, we won't pass up a chance to use any shower we come upon. I'm sure we'll always have a bar of soap, shampoo, and wash rag somewhere on our person on any shore trips. Ha!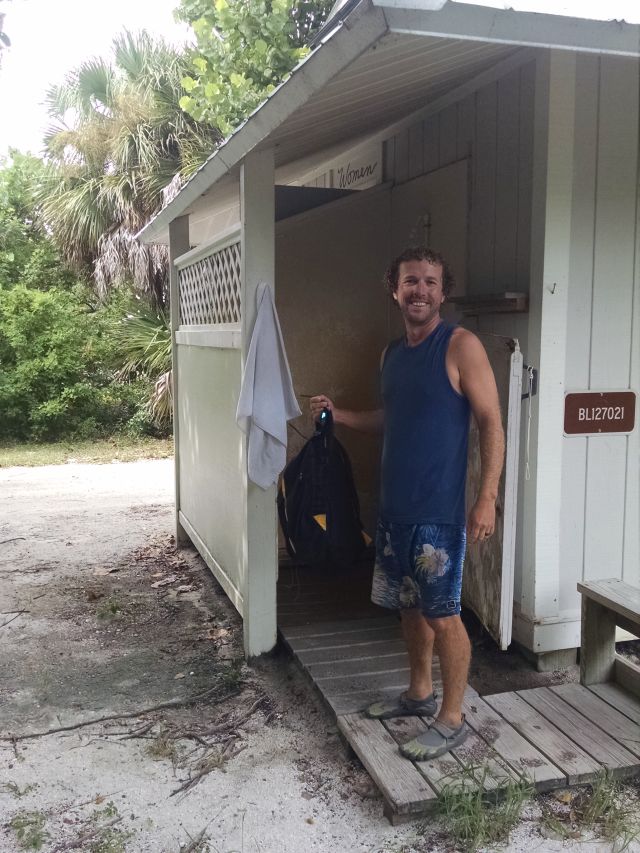 There are a bunch of tent sites next to the beach but also these little cabins. It looks awesome. Everyone should plan a trip here at some point.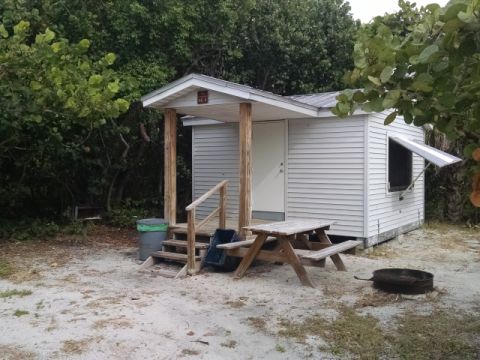 On a different trip over, we rented bikes on Cayo Costa as well. The half day was just about right for doing most of the trails. There's quite a few miles, not much sugar sand at all to bog down in, and you can get to really secluded spots that are a bit further than most people will walk. If you wanted to hang out at the beaches a while longer and do every single trail, you'd probably want to go ahead and rent for a full day.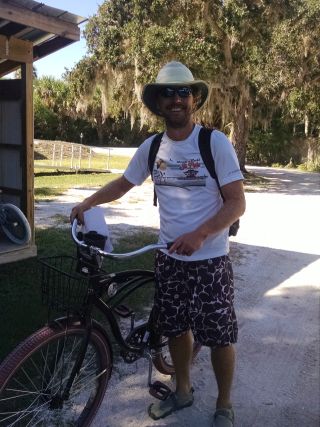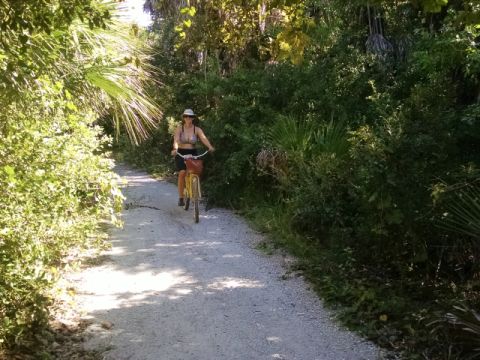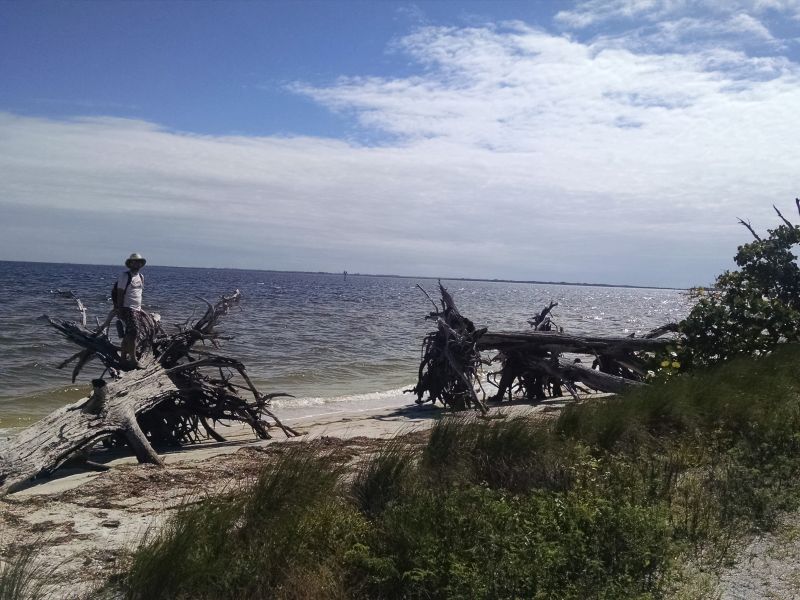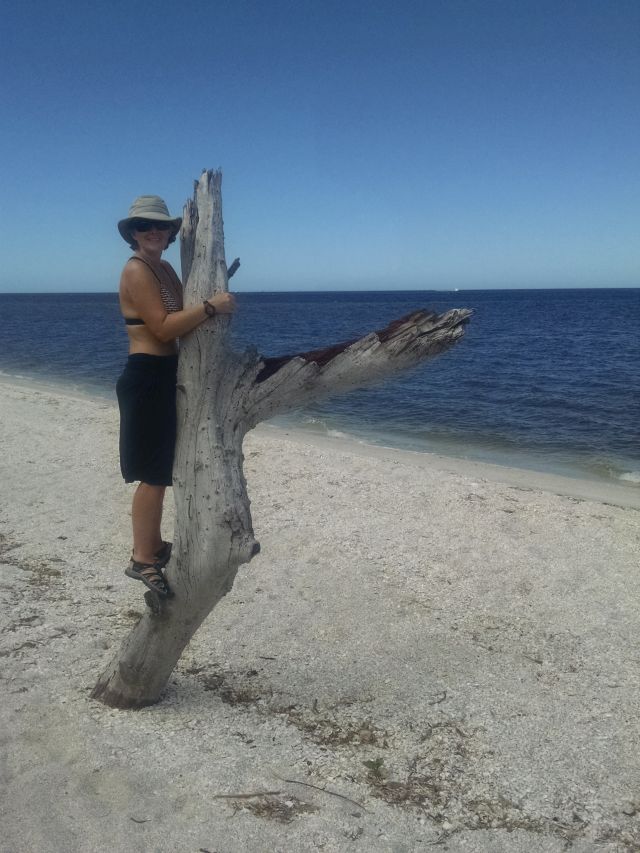 To sum it up, even though it's our first anchorage as cruisers, I can tell that Pelican Bay will long be a bench mark that all other anchorages are judged against. It's simply awesome.