I decided to recover our V-berth cushions. This is where Zach and I will sleep, and the old cushion covers were starting to fall apart. I watched a YouTube video with very detailed, step-by-step instructions and followed them exactly. I bought upholstery fabric from a local marine surplus store for a great deal. This made me feel a little bit better, knowing if I ruined all the fabric, we weren't out too much money. Here is a picture of the old covers…circa 1980.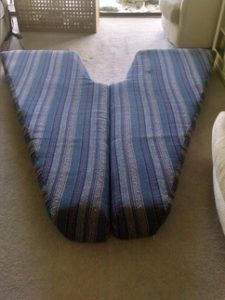 I took the old covers off and used the cushions to make a pattern for the top
.
I measured all the sides, making sure to allow for the angle where the cushion is against the wall of the boat and cut out the fabric.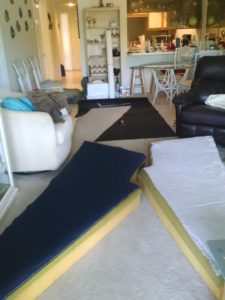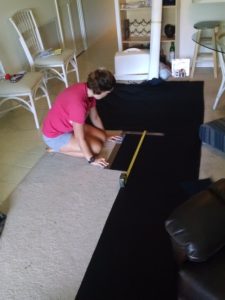 After all the pieces had been cut, I laid them out to make sure everything lined up correctly before I started the actual sewing. I decided to start with the smallest cushion, just in case it didn't go well.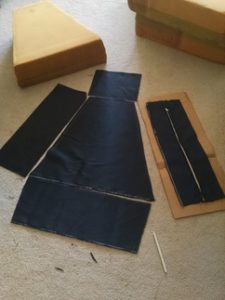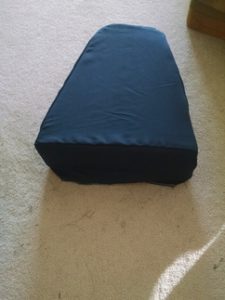 The first cushion went together pretty well. I only had to rip out a few seams through the whole project, so I consider that a win! And I can't believe what a difference the change makes in the overall look of the area
.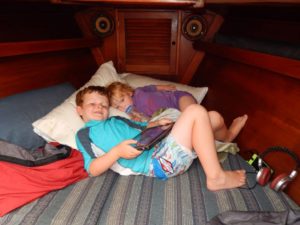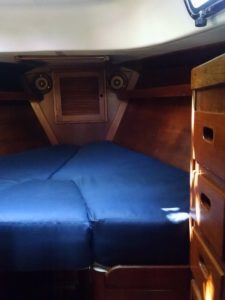 One more task complete and checked off the to-do list!!