Hey y'all, Lindy here with my first blog post. While Zach has been focusing on boat projects, I have been working on a few new skills of my own that will be useful once we move onto the boat. First up, bread baking. Being able to make fresh bread on the boat will help keep us from having to shop so often.  I did a little google search and found a few recipes that seemed simple enough. The sandwich bread was really bland, but the other loaf was delicious! I even made a batch of hamburger rolls.  I've been baking about a loaf a week.  It's pretty cool having fresh bread that I know exactly what the ingredients are and can modify as needed.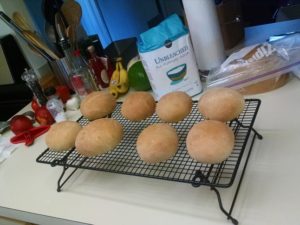 I've also been doing some sewing. I've had a sewing machine for several years, but I've never used it. When I got the machine, I bought a dress pattern and material, which I obviously never made. So I thought I would give the dress a try first. It wasn't as hard as I thought it would be, and the dress turned out pretty cute.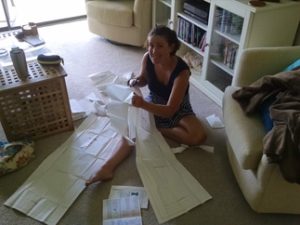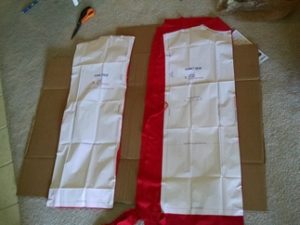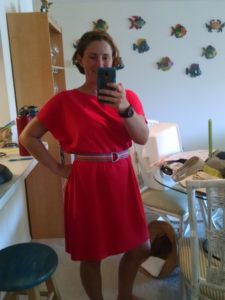 Next I made a cover for our new propane tank. The cover will help protect the tank from damage caused by the sun and salt water. I didn't have a pattern to go by on this one, so I just guessed at what I thought would be a good design. I took a few measurements and got started. It turned out pretty good, especially if you don't look to closely. The most challenging part was sewing the round top onto the piece that covers the sides.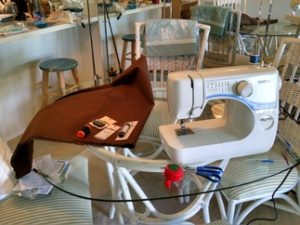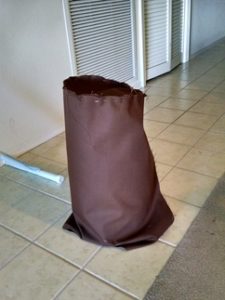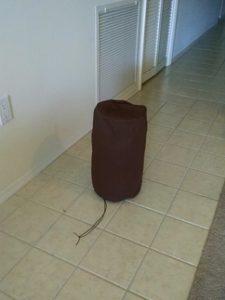 Once that project was finished I was feeling pretty good about my sewing skills, so I thought I would tackle sheets for the V-berth. The v-berth is in the forward cabin and is where Zach and I sleep on the boat. Due to the odd shape of the bed, you can't just run out and get sheets, and ordering a custom set costs over $100. So, I bought a set of king size sheets with a plan to modify them to fit our bed.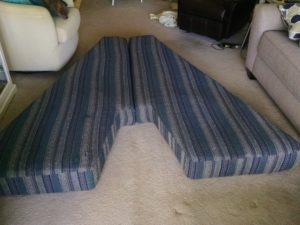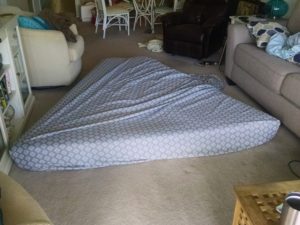 Honestly, this project gave me the most trouble. I came to the conclusion that modifying something is harder that making something from scratch, especially when it has elastic along the edge. It took a while, but I finally got something that I thought looked pretty good and will stay on the bed.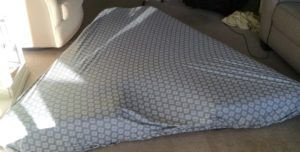 I modified a second set of sheets, and it went much smoother. Next on my agenda is making new covers for the v-berth cushions, that's sure to be a challenge!