After a very short sail from Naples, we arrived at Marco Island through Capri Pass. From reviews we read, we decided to go through canals to the interior of Marco to a place called Smokehouse Bay for anchoring. The charts showed some shallow areas on the way in, but it was high tide, and the place looked like it would be cool. The depth didn't end up being a problem, and we wound around through skinny neighborhood like canals passing by mostly houses for quite a while.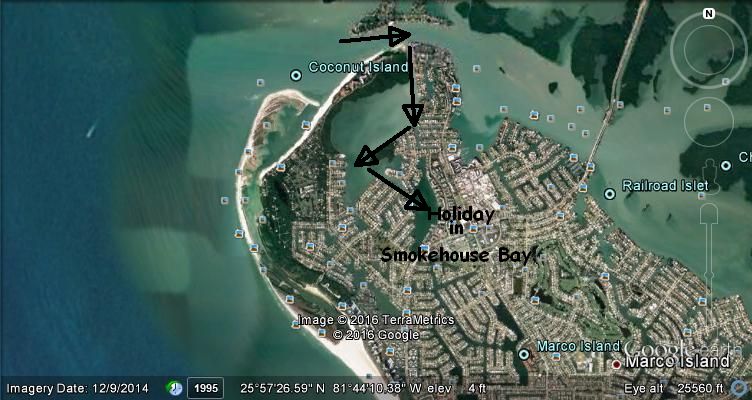 Then Smokehouse Bay opened up in front of us. This is a sweet anchorage. Totally protected, it would seemingly take a tropical storm to make a rough night at anchor. On our first night, we watched a beautiful sunset, followed by the rise of the super moon. Pretty cool!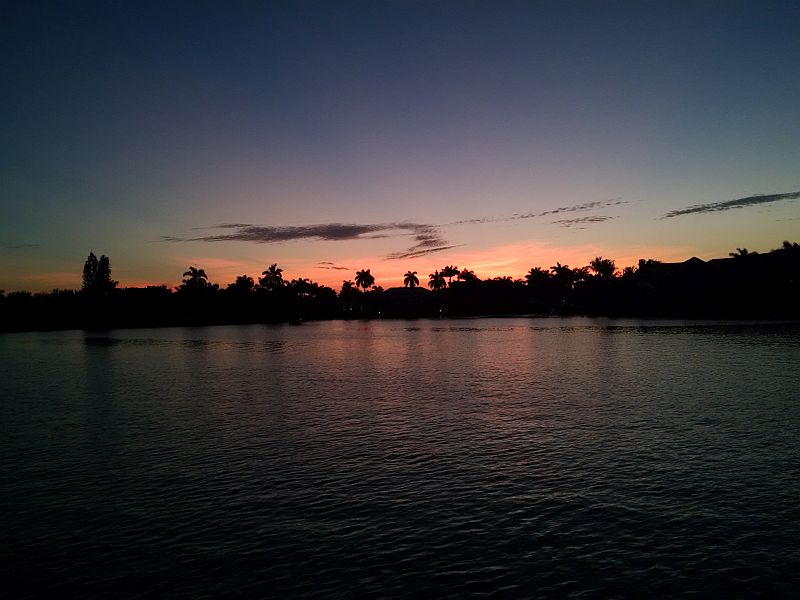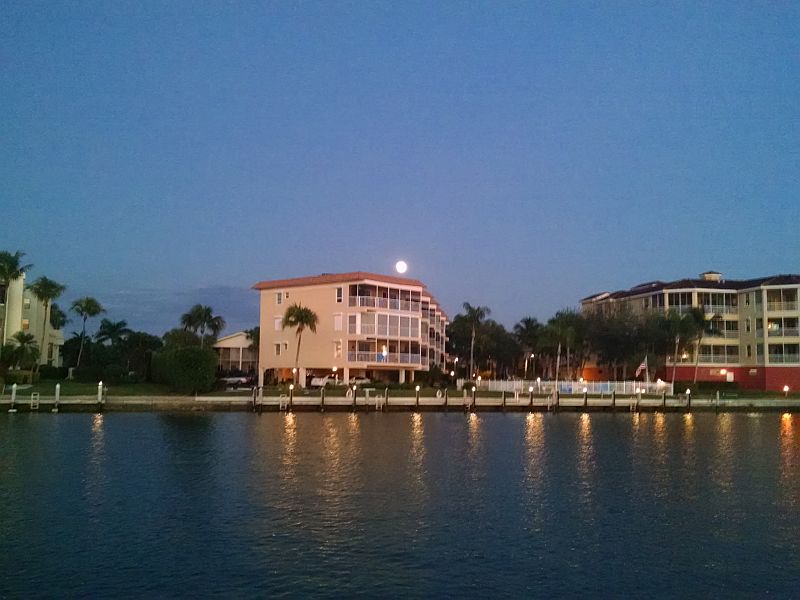 At the head of the bay sits The Esplanade, a marina/condo complex with 4 or 5 restaurants, coffee shops, Cold Stone Creamery, etc. A short walking distance is also grocery, West Marine, and hardware stores. Also, lot's of cool nature around with dolphins, osprey, and we've seen some bald eagles too.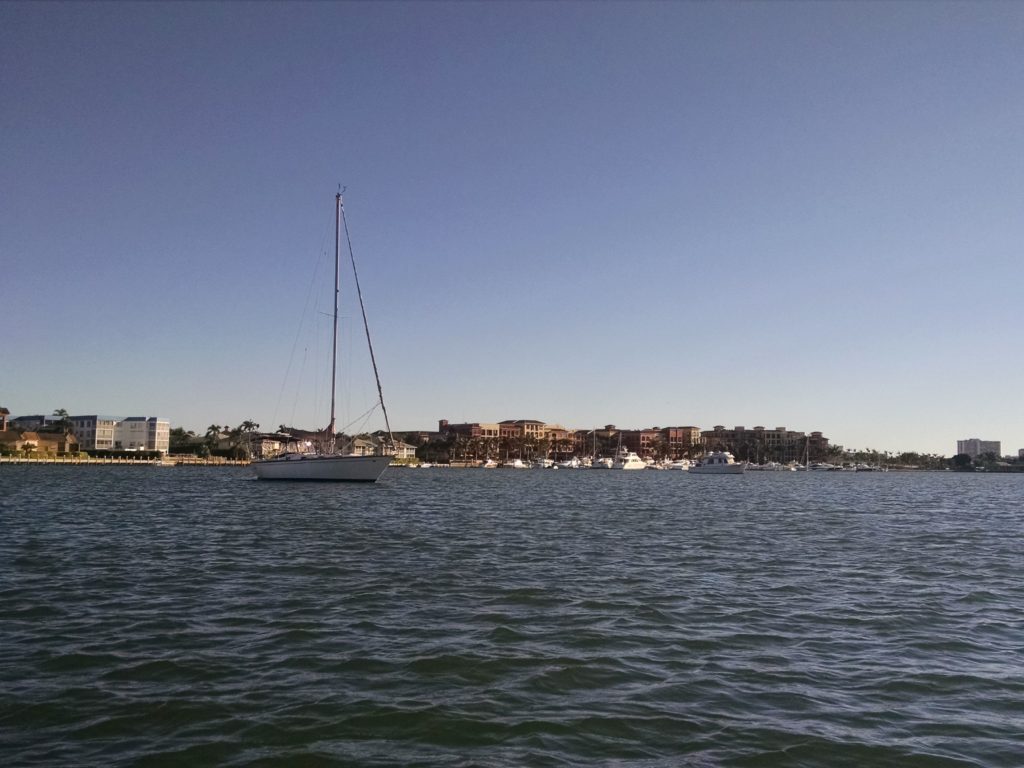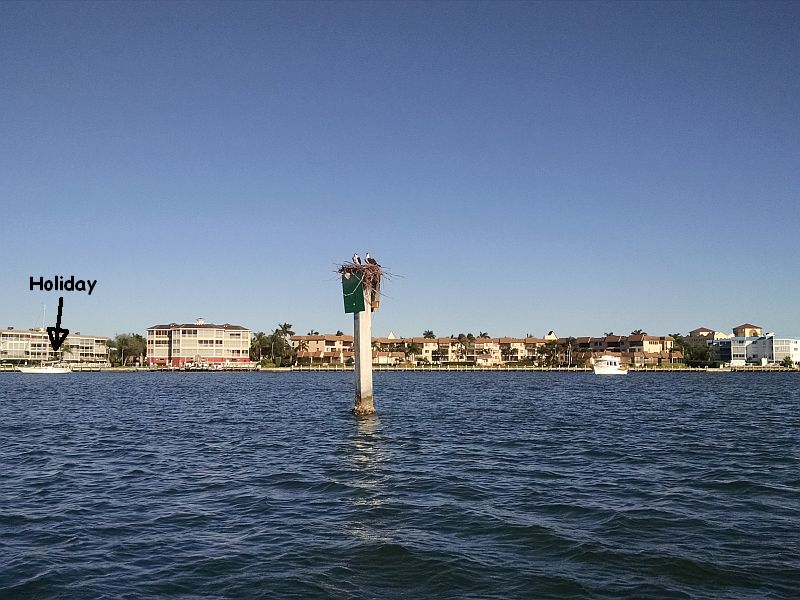 So, Lindy and I commenced to hanging out, exploring the nearby area, and sampling the restaurants with the plan of staying in Marco for about a week. However, on our third night here, I got struck by what we originally thought was food poisoning (Darn that Happy Hour spicy tuna hand roll!). I spent a sleepless night feeling miserable and puking (among other things) repetitively (not pictured). It was about three days before I felt like leaving the boat. And….that's when Lindy caught it. Misdiagnosed as food poisoning, we now decided it was a stomach virus (Hooray! Spicy tuna hand rolls suddenly no longer turn my stomach). Poor Lindy…I knew what she was in for right away from her first puking session (also not pictured). So, again, for the next three days the Duncans stayed on Holiday nursing each other back to health. Guess there are worse places to be sick. Finally, after the better part of a week with one or the other hanging our head over the side and feeding the fish, we were back to 100% and ready to check out Marco Island's further reaches. We headed out on a walking excursion to the beach. One cool thing we saw on the way was that any time there was a vacant lot, there were areas roped off to protect burrowing owls. We didn't see any of the owls themselves, but we saw lots and lots of their holes.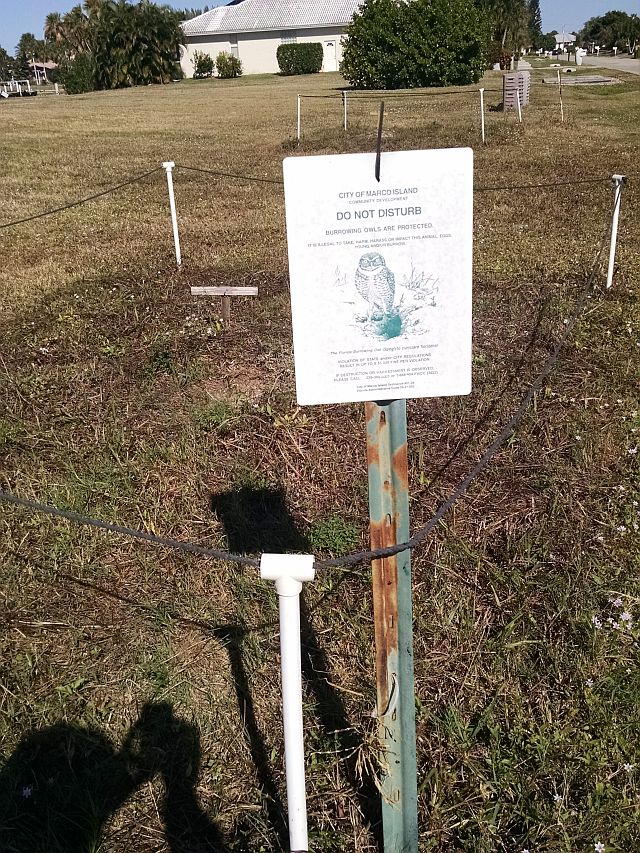 We made it to Tigertail Beach park, and checked it out from the observation tower. It's a cool little lagoon with a beach that opens up onto a HUGE Gulf beach.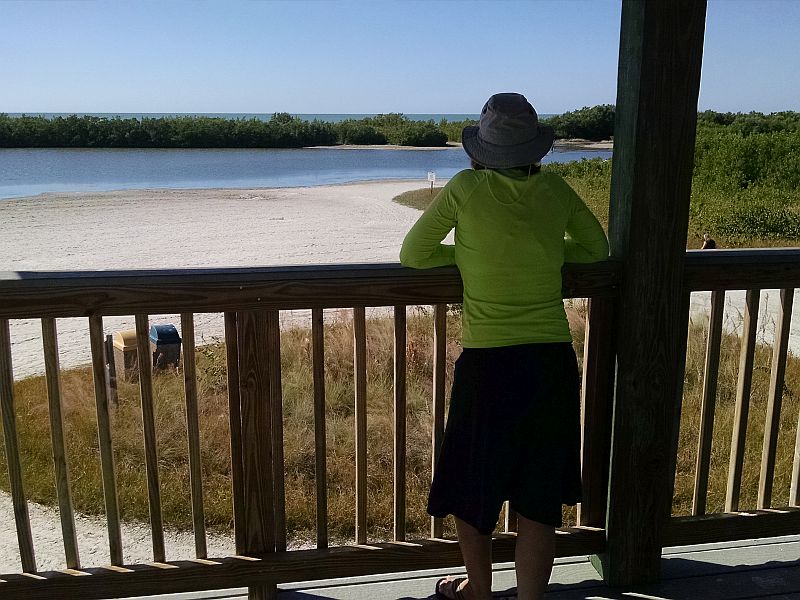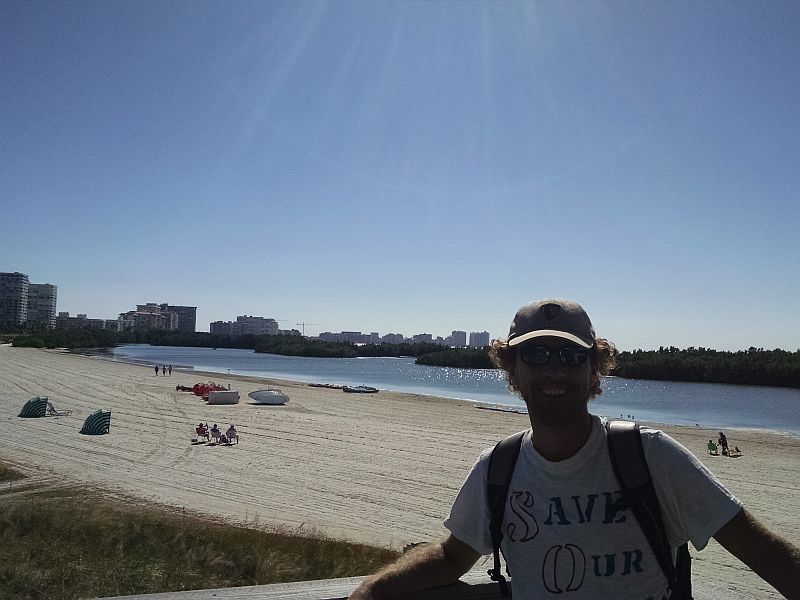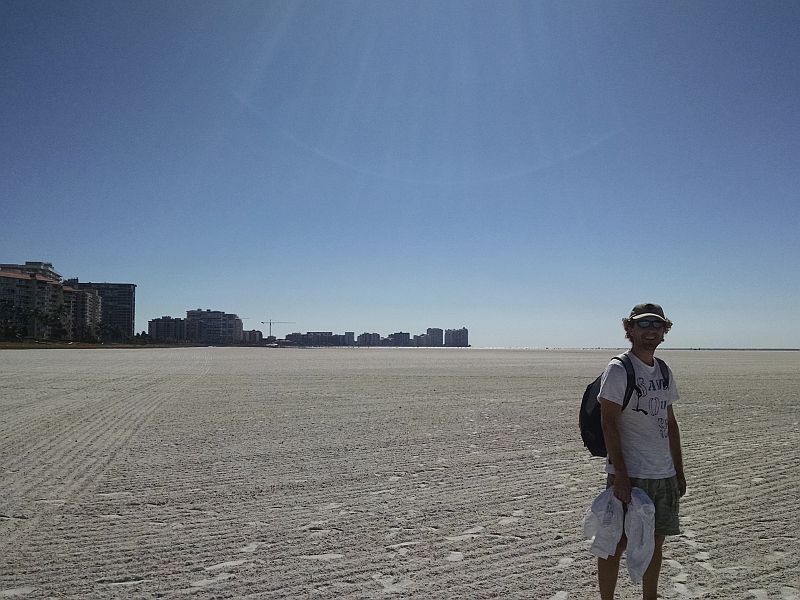 We laid around and read, checked out the crazy amount of perfect sea shells, and just walked a couple miles down the beach. It was an awesome day, and we felt thankful to not be sick anymore.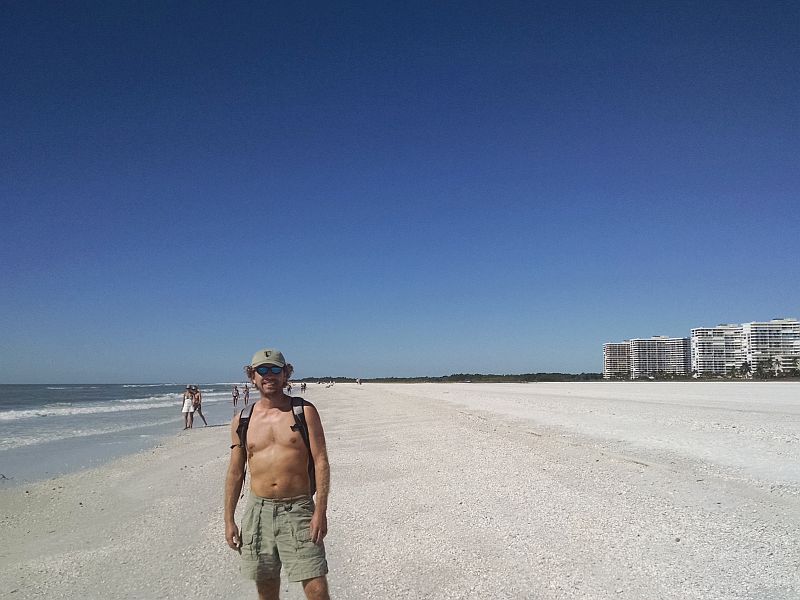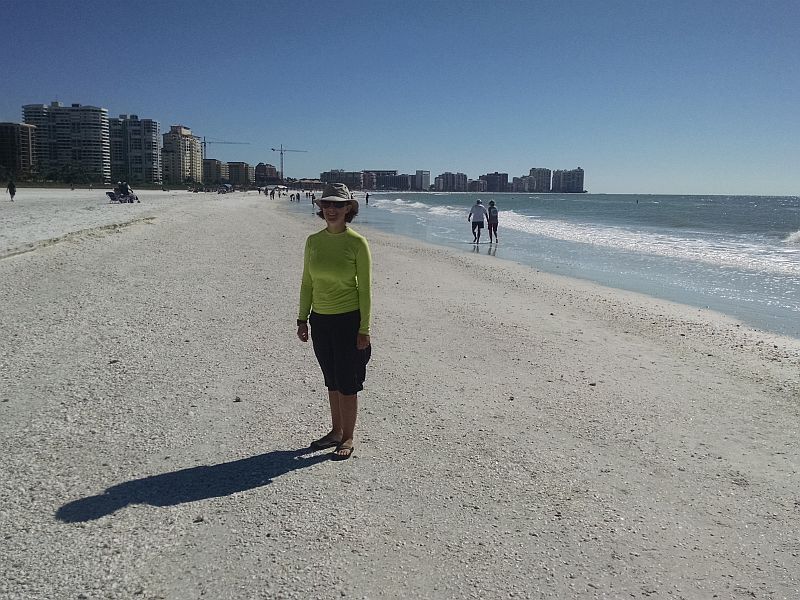 The coolest thing to me about Marco is that it is the edge. It's the end of the road. See that last high rise on the beach to Lindy's left in the above picture (right side of the pic)? That's where Marco ends and wilderness begins. A couple of days later, we rented bikes, road all over Marco, and to the other side of that high rise. On one side of this pass is us and Marco, and on the other side is nature.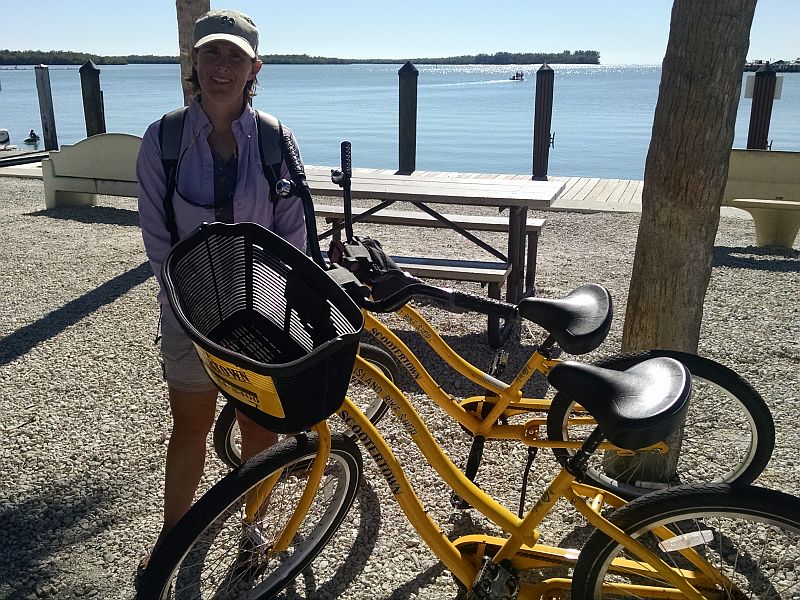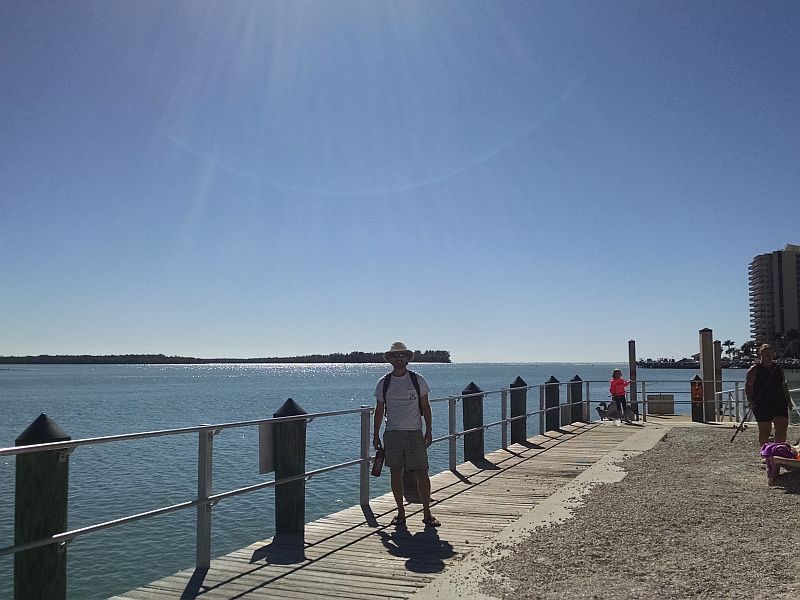 Marco Island is the first (and largest) of the 10,000 Islands. All the other ones, besides Marco, are uninhabited mangrove islands, many with little stretches of beaches where no one will be but you…if you happen to be there. The 10,000 Islands stretch far down the Florida coast into the Everglades, and the Everglades just sort of melts into Florida Bay.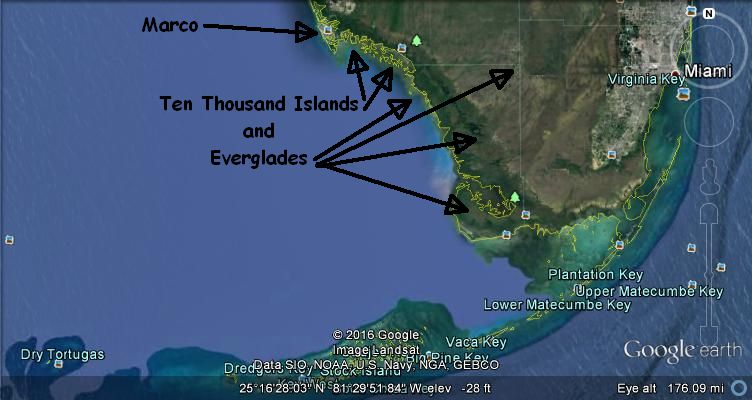 There's nothing but wild life all the way to the Florida Keys. And, the 10,000 Islands and the Everglades is where we are headed. In a couple of days, we'll leave Marco and spend a week or two hopping to different anchorages as we make our way down to the Keys. We're super pumped! I'll leave you with some of our favorite sunsets from Marco. They are really good here. From what I hear, though, the sunsets over the gulf from the Everglades are some of the best in the world. Stay tuned, I'll let you know.