Ahhhh Naples…manicured yards, manicured medians, manicured everything…big beautiful houses, exotic sports cars, millions of dollars yachts…beautiful beach, lots of nice restaurants, balmy weather…crazy drivers on the road, lots of boat traffic in the main channel, and you could go broke eating out or trying to buy most anything here! Did I miss anything? I'm joking (a little). Naples was actually really awesome. They have a small mooring field at the city dock (8 spots) that allows boats up to 43 feet in length to stay a maximum of 4 nights. AND, it's only 10 bucks a night. Great deal, great location, but you can only stay 4 nights, which was fine with us.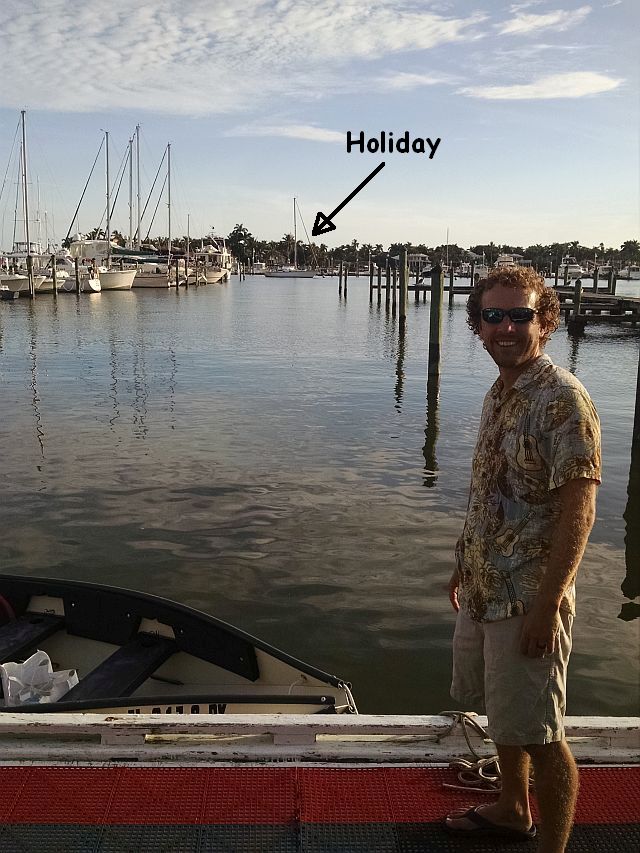 We came in on a Wednesday afternoon, so the channel from Gordon Pass to the city docks was mild in terms of boat traffic. We had no idea that on the weekend that narrow channel would be filled with a bunch of rental boats (read: inexperienced captains) mixed with giant yachts barreling by from every direction. We sailed on both Saturday and Sunday, and Holiday has never been rocked around so much. So, if you're ever visiting by boat, keep that in mind. There is also a large law enforcement presence on the water. We saw many boats get pulled in no wake zones and for other violations. As far as the expense of everything in Naples, we found a ton of happy hour drink and food specials and were able to sample a few of the fine dining choices around town (we also had our first pizza in a month). Now, the drivers on the road….watch out! 🙂 A bunch of senior citizens going over 50 mph in Ferraris down what look like 15-25 mph residential zone roads, sometimes without sidewalks. I'm sort of joking here. We never really felt in danger, but it was funny to see all the cars zipping around. At the very least, Lindy and I would say to each other that we should definitely stay way off the road and look both ways a bunch before crossing any street. Guess all the law enforcement is reserved for the water. But, we braved the treacherous roads anyway. We walked all over Naples checking out the bay side where we were moored, the 5th and 3rd Ave districts with lots of shopping and cool restaurants and bars, and also the beach side with a nice pier where we caught a sunset. The beach has beautiful sand and water and is lined with gazillion dollar houses that are right on the beach.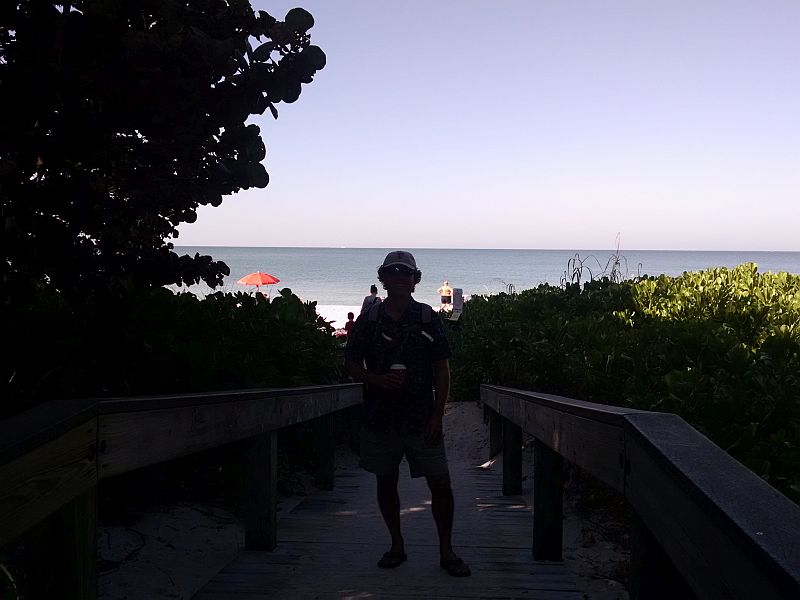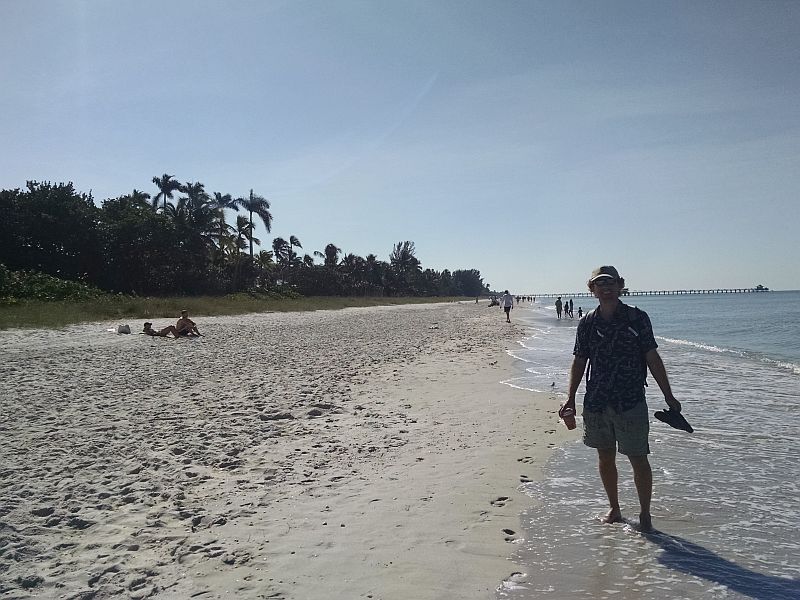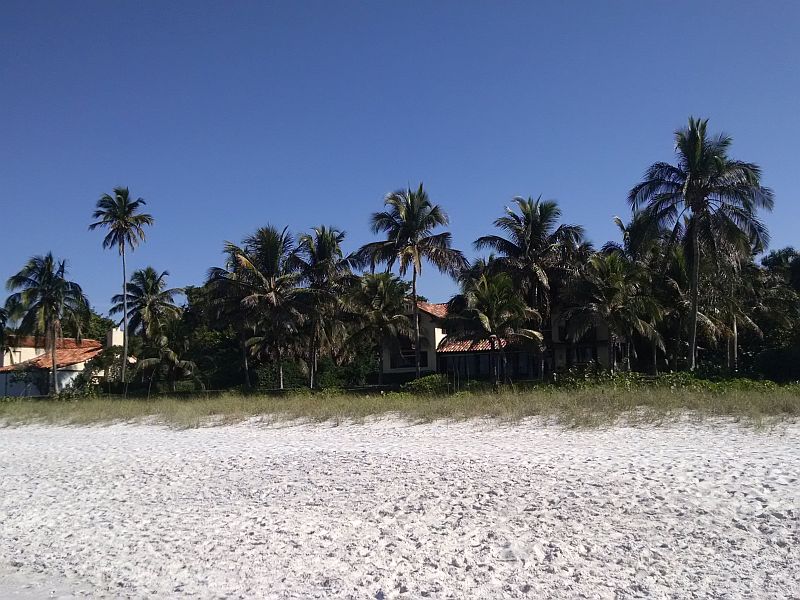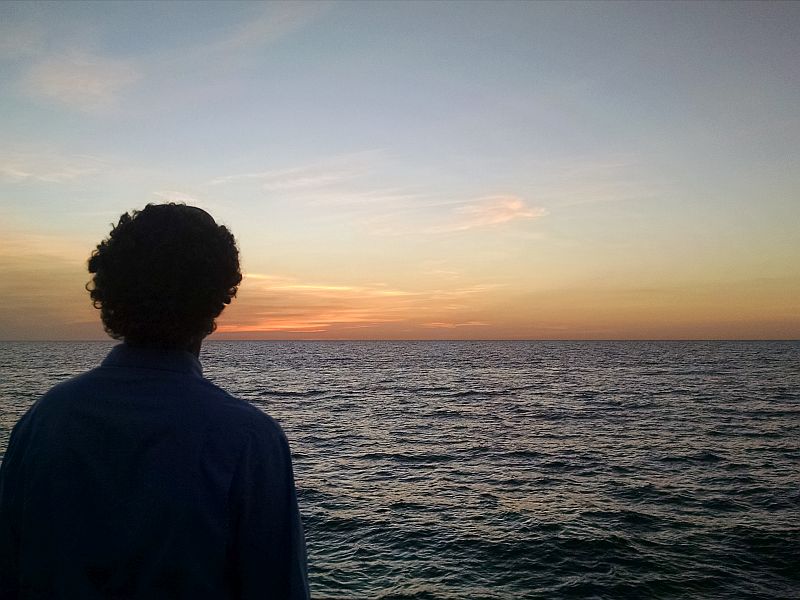 In between the areas we tried to get off the main roads and walk down streets filled with multi million dollar houses. Naples is a beautiful city to see, and they even had up some Christmas decorations. Check out these pics of our time there.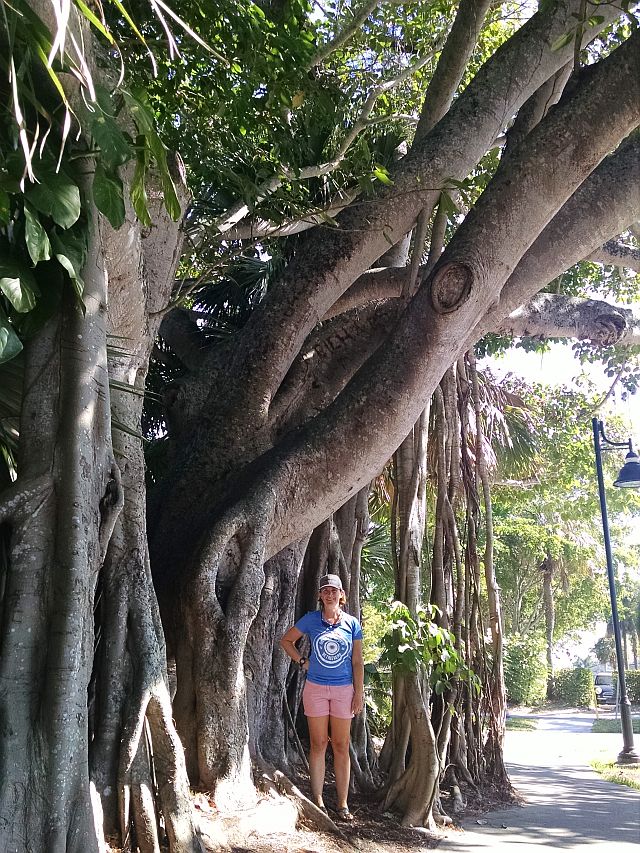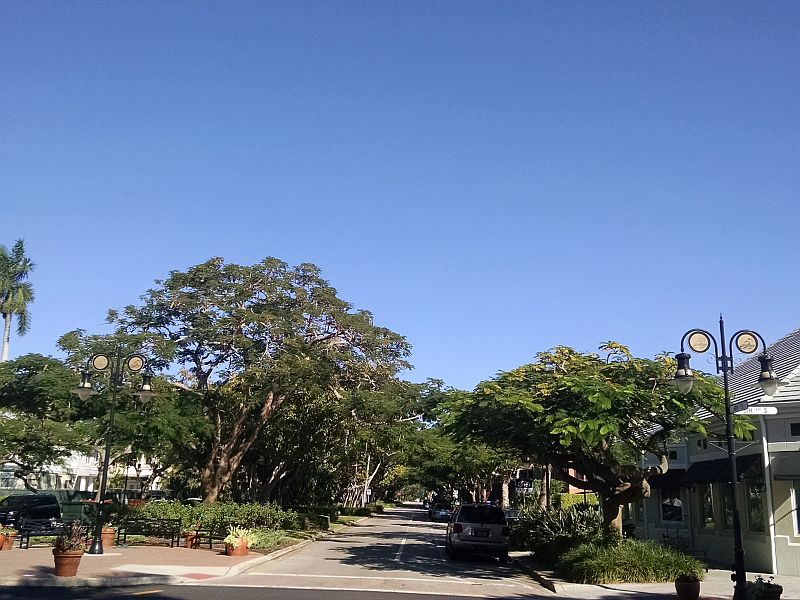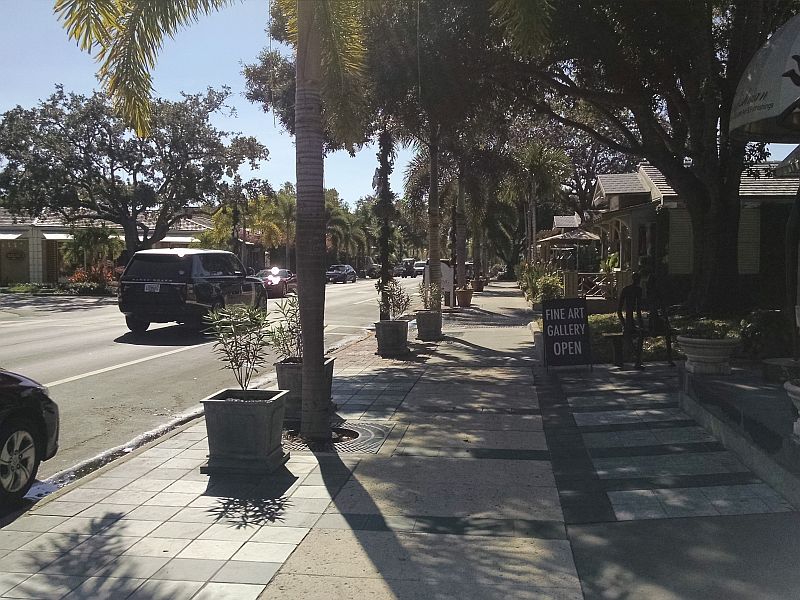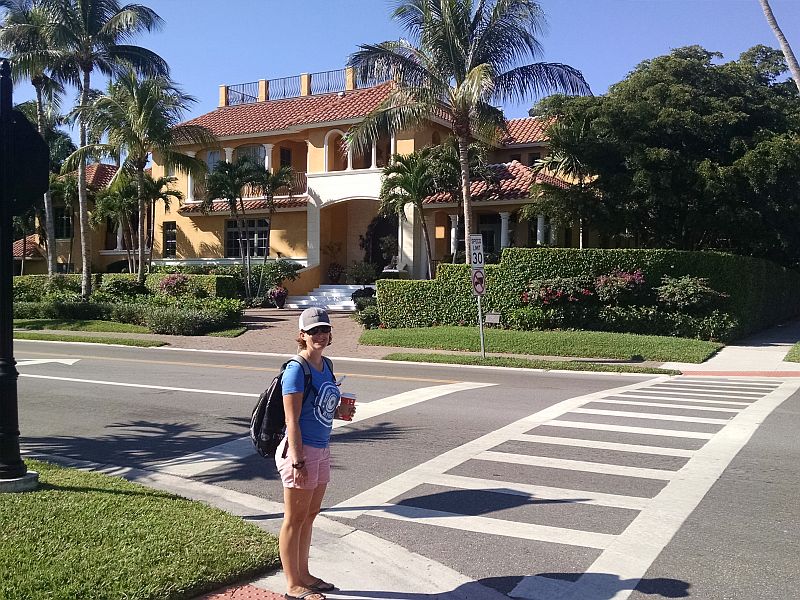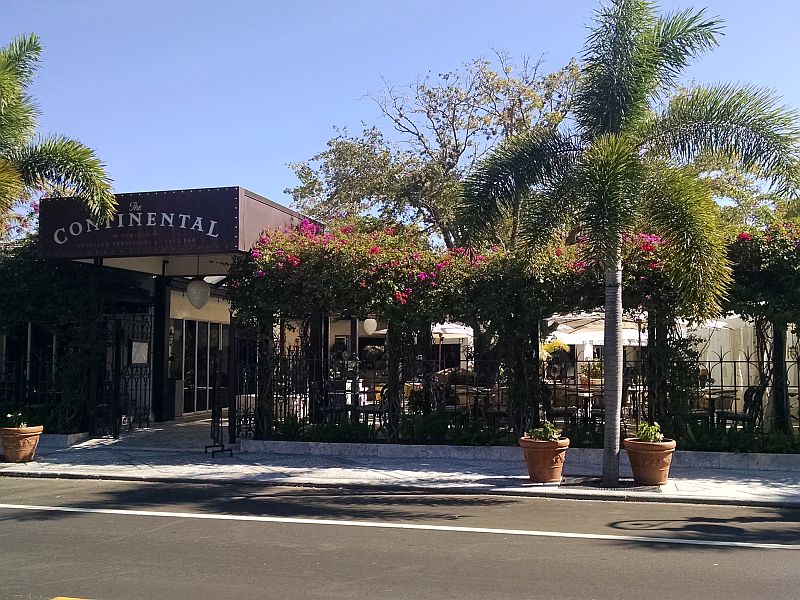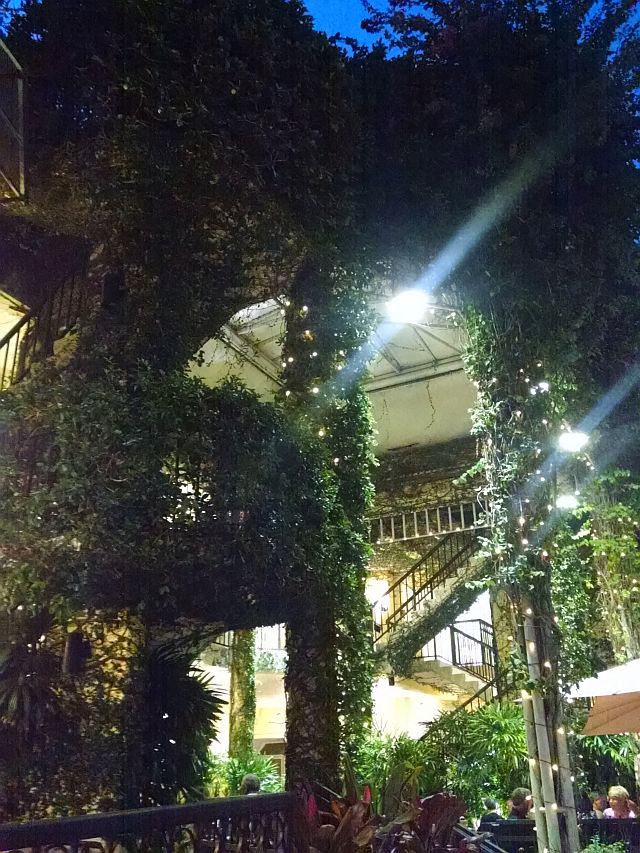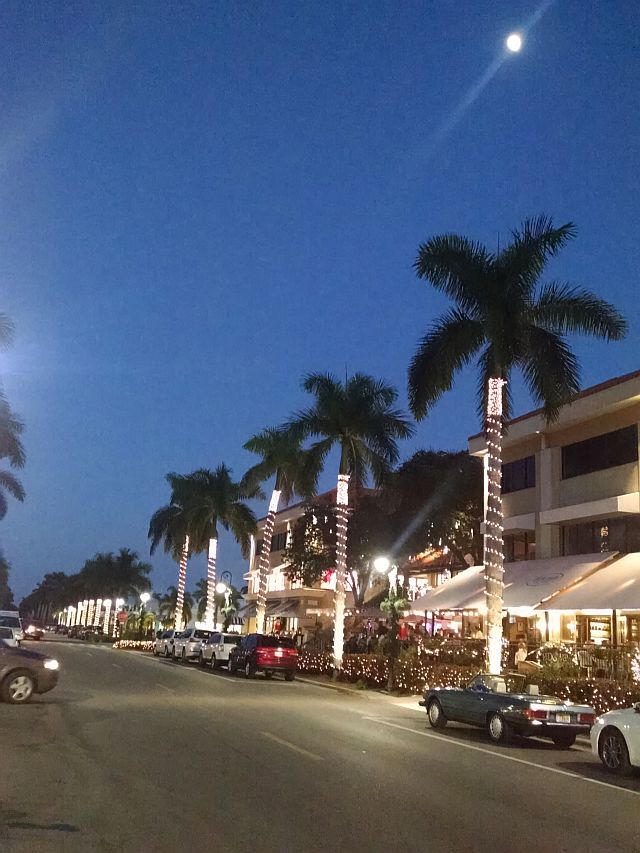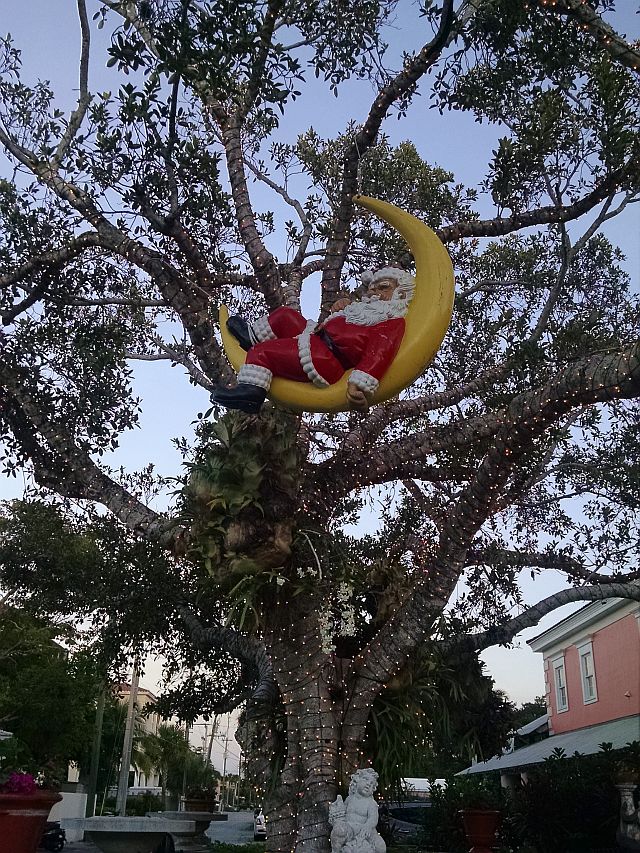 The highlight of our time in Naples was getting to see my cousin Christopher, his wife Jinann, and their family. They had us over to their awesome house for a couple of nights in a bed that didn't move with the waves, cooked us a dinner fit for royalty, showed us around some of Naples away from the water (our first car ride in a month), and we took them out for a sail. Check the next post for our time with Chris and fam.