After a couple of days of Lindy and I wandering around Naples, my cousin Christopher came by and picked us up for our first night away from Holiday. He lives just a short drive away in town, so we hopped in for our first car ride in 4 weeks. Christopher's house is awesome, and his wife Jinann had a wonderful spread of hors d'oeuvres laid out as well as fine beverages for pouring with a yummy meal to follow. From our previous posts, you know Lindy and I haven't been surviving on bread and water on board, but this was a true treat to eat such a delicious meal in such a wonderful setting with loved ones.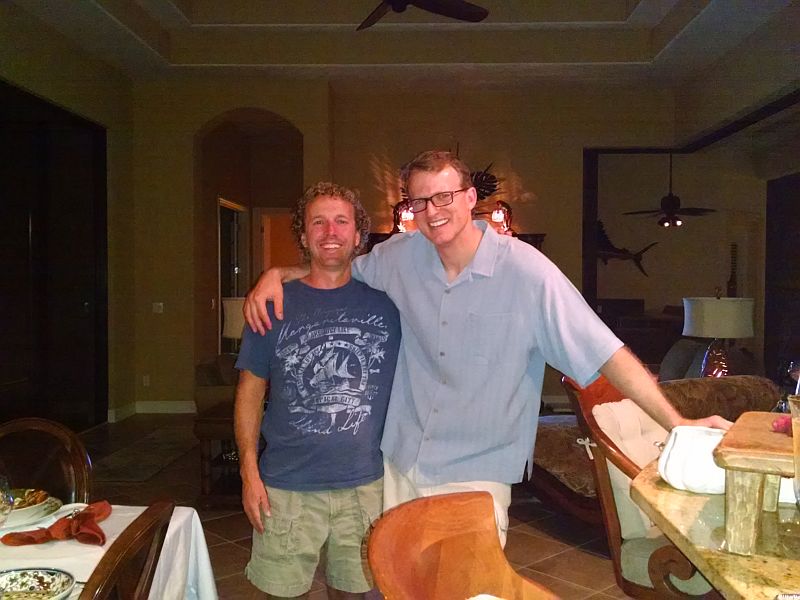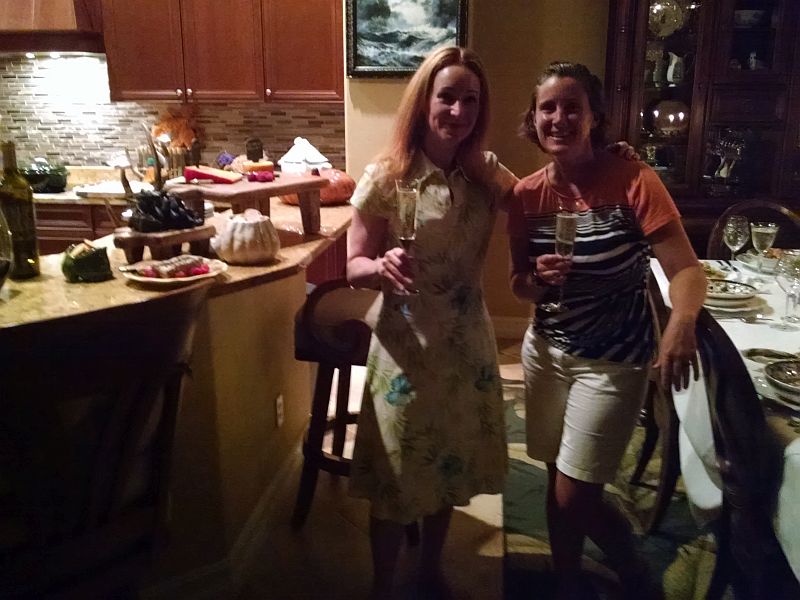 The next day we loaded up Chris, Jinann, and their two boys, Phoenix and Jules, on Holiday for a sail out into the Gulf. The boys quickly moved up front to check out the bow while Lindy and Jinann relaxed in the cockpit watching gazillion dollar houses go by.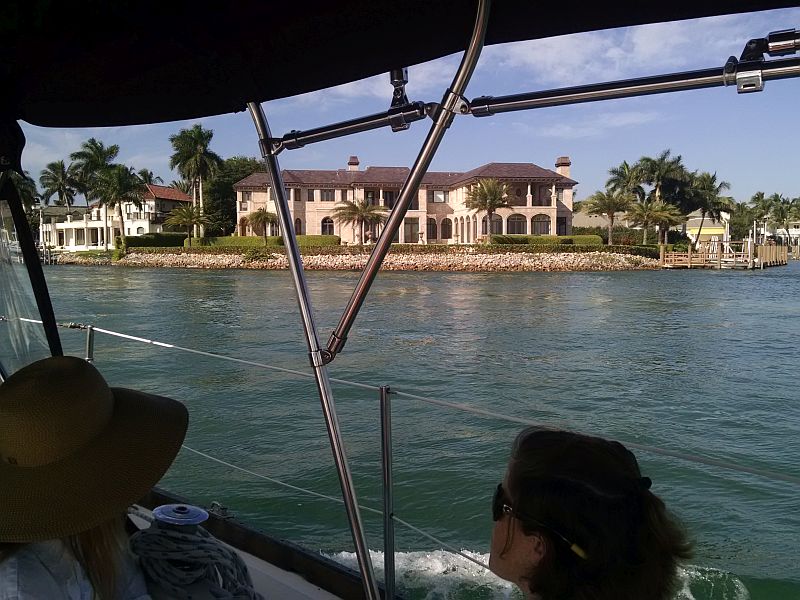 As we exited Gordon Pass into the Gulf, I raised the sails, and Chris and his family watched the crystal clear blue water of the Gulf and the distant horizon.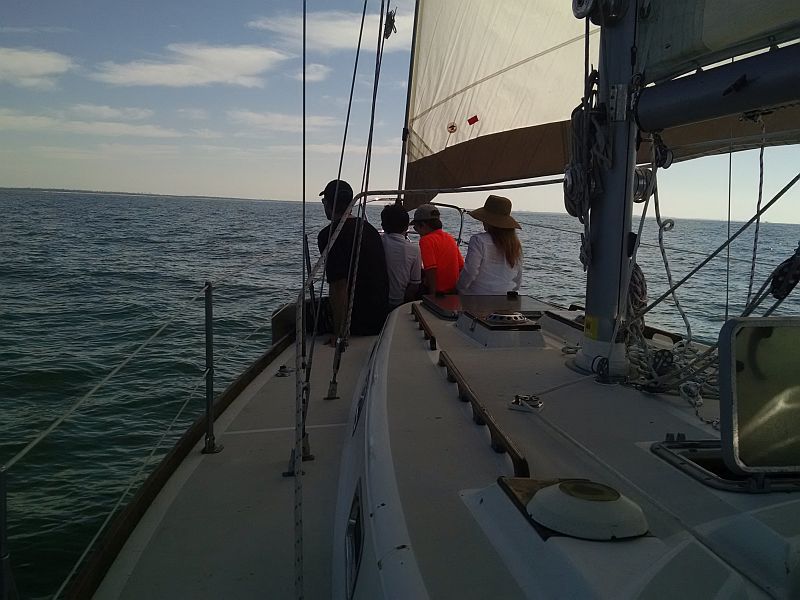 We set a course perpendicular to the coast and just sailed away from land in a light breeze on a clear day. Phoenix seemed to love asking questions about the boat and sailing, and Jules seemed to love watching the sails flap and checking out the water, while the parents were enjoying some down time just being away from all things land and chatting with Lindy and I. After a couple of hours, I dropped the sails, turned on the motor, and the kids took turns driving Holiday. Out in the open ocean with nothing around, we just let them "go to town" and steer wherever they felt. The boys had both been having a blast the entire time, but I think driving Holiday took it to the next level in the fun department.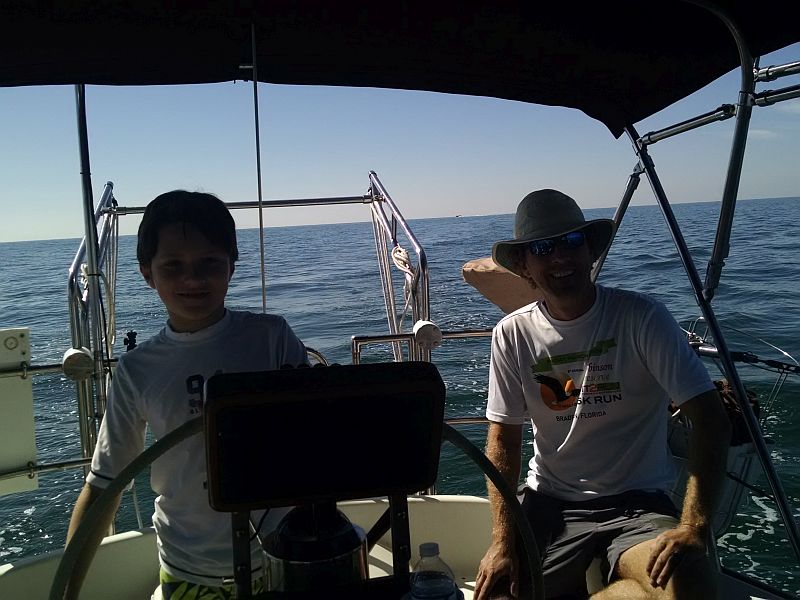 When we were still a couple miles offshore, we shut down the engine and just drifted so we could take a swim. Christopher was the first one in, jumping off the bow with Jules jumping in right after.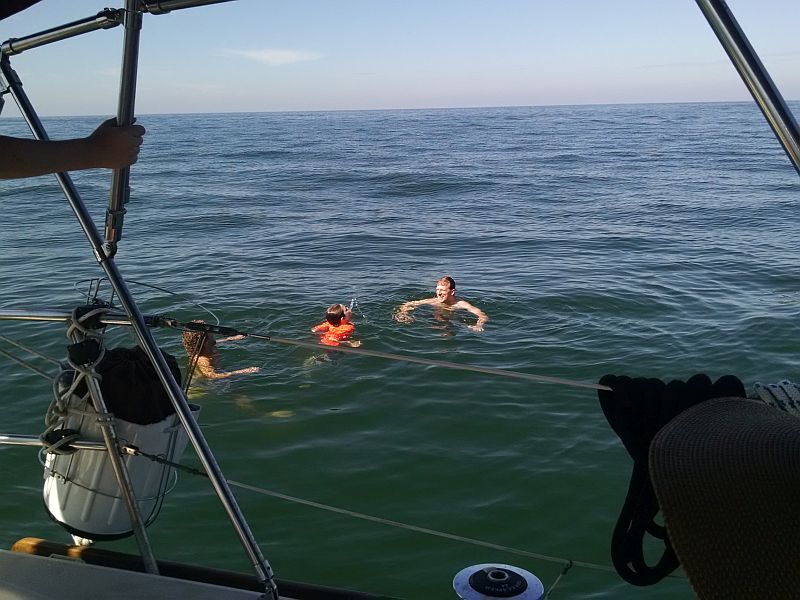 Phoenix took a little more coaxing, but before long, all four of us were swimming around in about 20 feet of clear cool water and enjoying the day.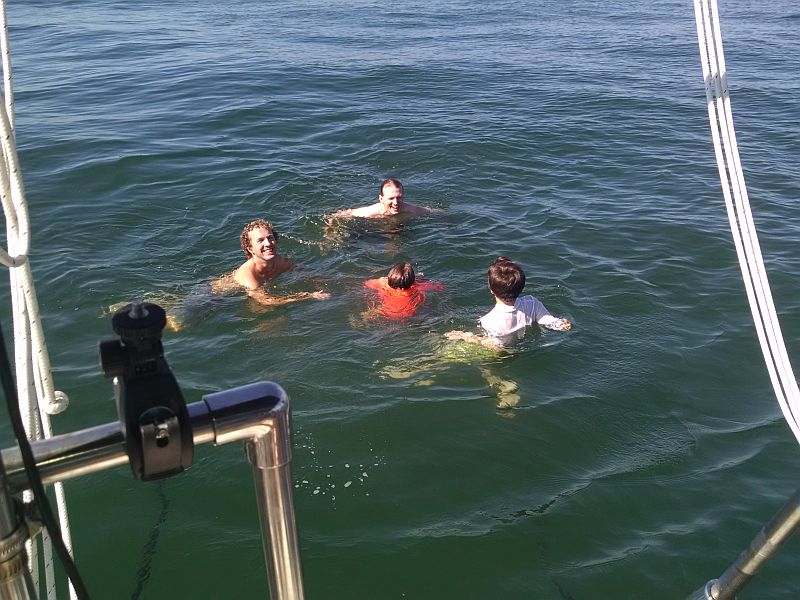 After swimming for a while we changed into some drier clothes and headed in with Jules on watch, manning the bow.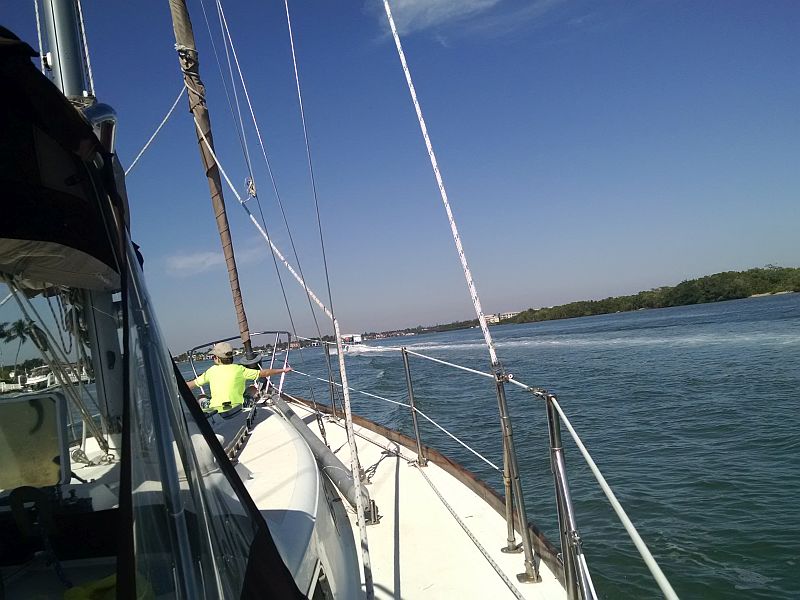 It was a great day, one of the best on Holiday so far. After we returned, we went back to their house for a shower and then hit the town for dinner followed by another night in a motionless bed. Saying goodbye the next morning was bitter sweet. Always glad to see those we love but tough when it's time to leave. With our four night maximum on the Naples mooring ball spent, it was time to move on to our next stop: Marco Island.