After a nice couple of days anchored at St James City and 19 days into our new life aboard Holiday, we pulled up anchor and motored down the ICW toward Fort Myers Beach. We traversed the infamous "Miserable Mile" where currents are supposed to make it difficult to stay in the channel and not run aground without issue as the ICW ends and boats with any sort of draft exit to the Gulf. Our Gulf time was short as we turned into the first channel toward Fort Myers Beach. Fort Myers Beach is a sizable city, and the first place we have been with regular grocery stores, department stores, and all the things we were used to in life living on land. We also decided to get a mooring ball for a week, so it would be our first time not at anchor. That means no worrying about where to set the anchor or the anchor dragging. Also, it means having amenities of the marina that operates the mooring field like bathrooms with showers and laundry rooms as well as close proximity to restaurants, fuel docks, anything we need. A big change from Pelican Bay for sure. A mooring ball is basically a fixed anchor that you come up to and loop some ropes in to hold the boat in place. It was our first time grabbing a mooring ball, and with Lindy on the front of Holiday with a boat hook, we motored right up, she grabbed it, and we were set.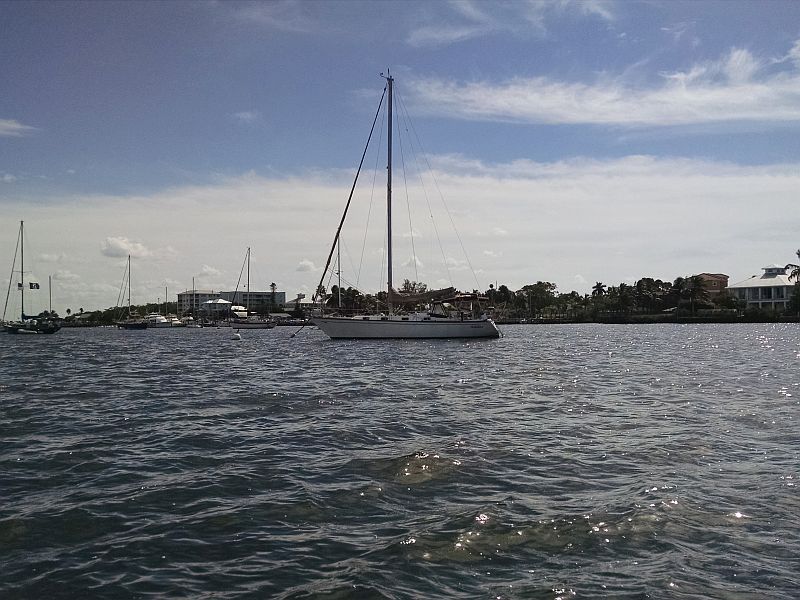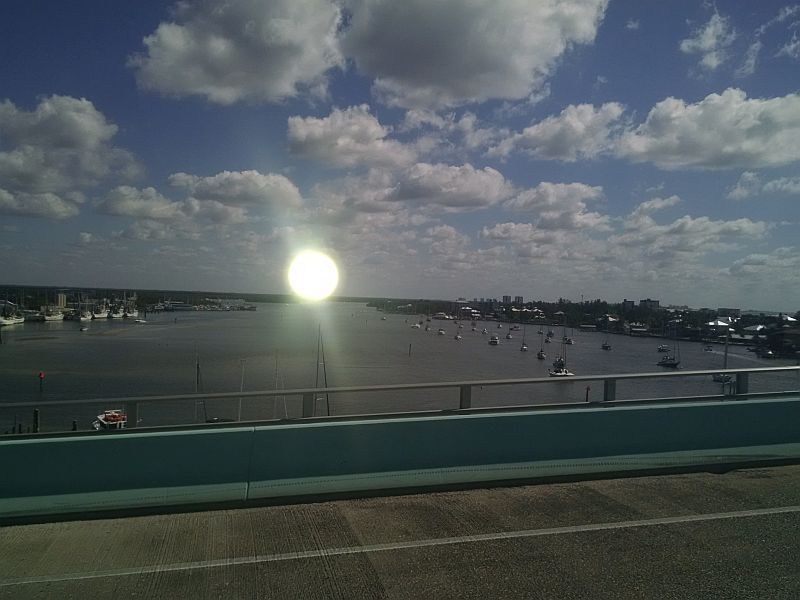 So, Fort Myers Beach. Fort Myers Beach is….well…this kinda place: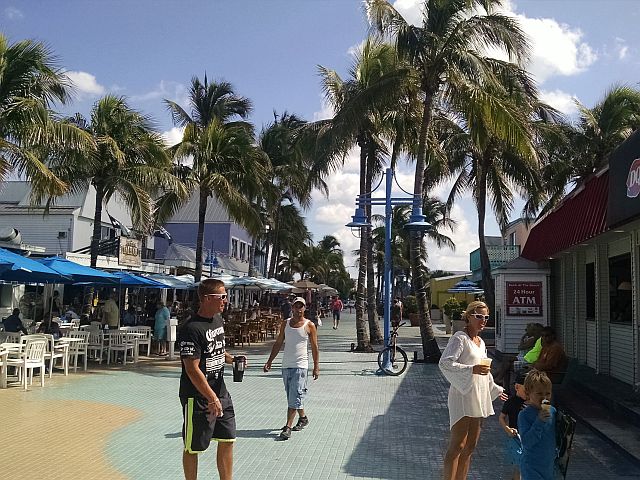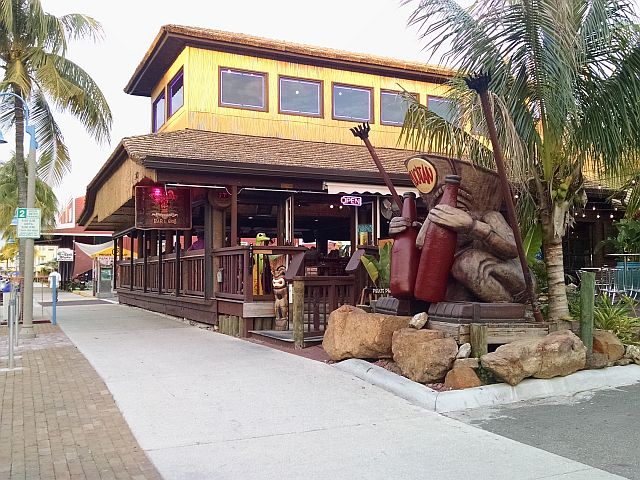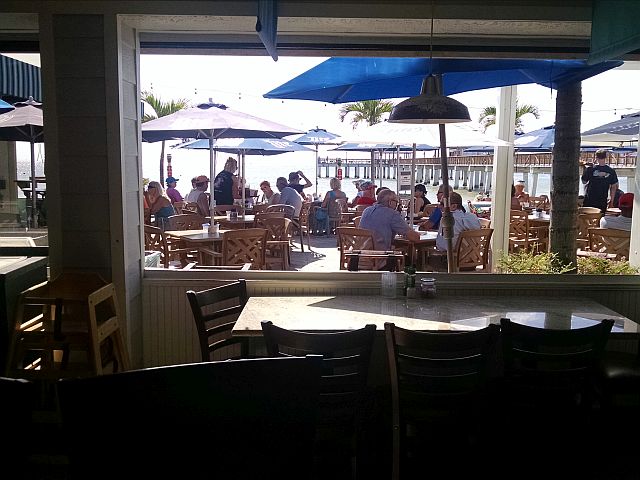 You know, this kind of place: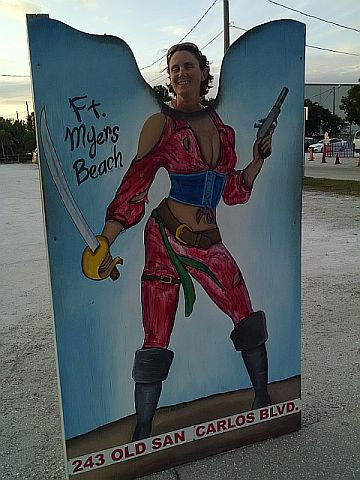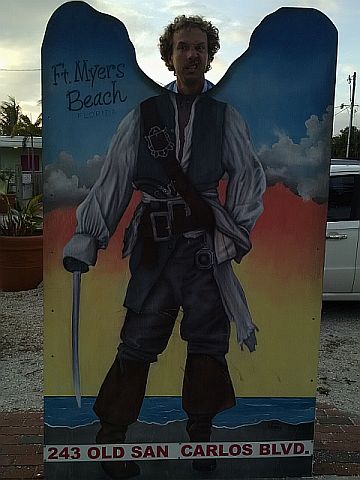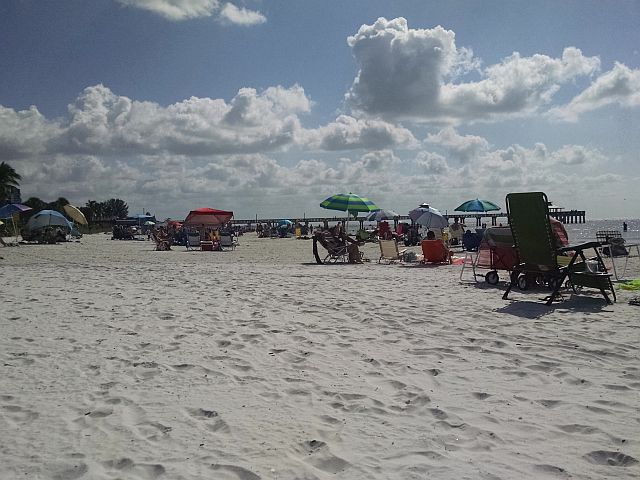 That vacationy, fun, neon, laid back busy, somewhat gaudy, only found in Florida, this kind of place: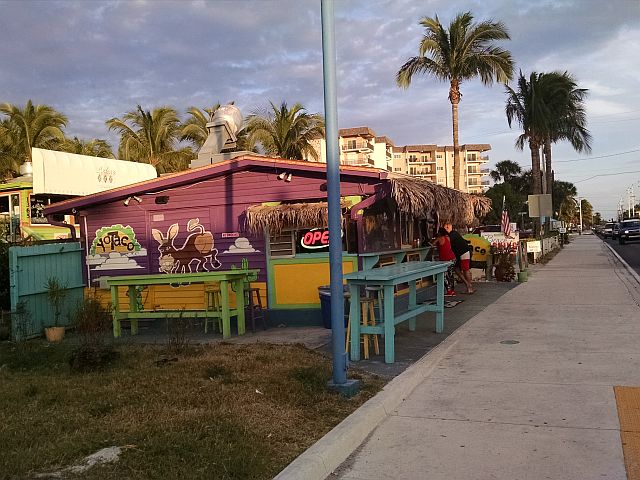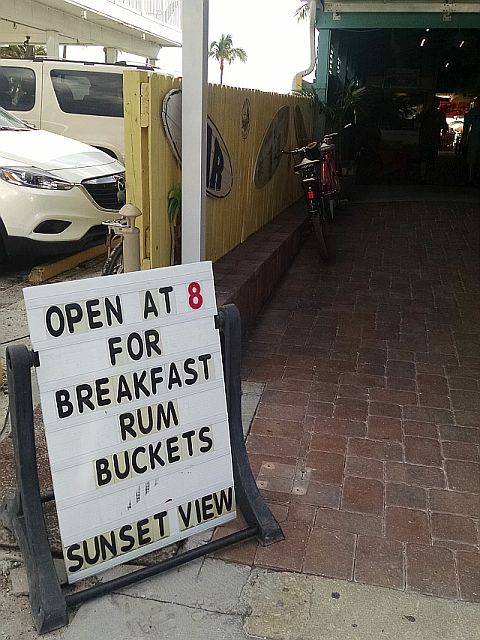 Breakfast Rum Buckets?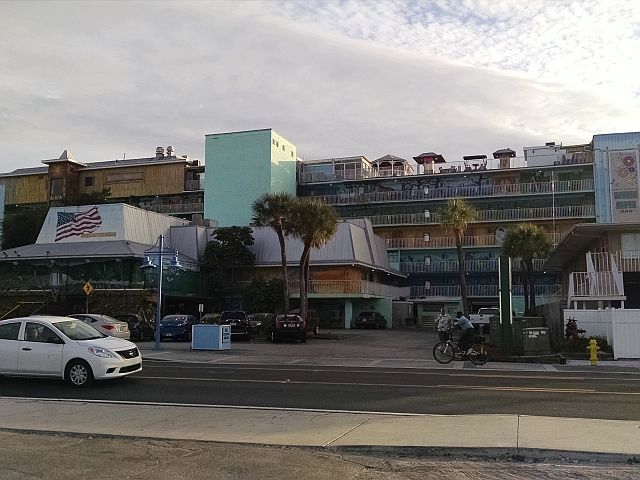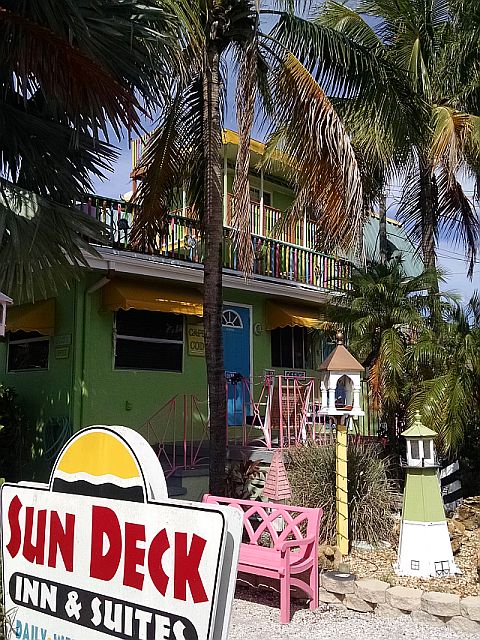 Don't get me wrong. I love Fort Myers Beach. As a kid growing up in Georgia, Florida meant vacation, and vacation meant this kind of place. Heck, my parents met and went to high school in Daytona Beach. This kind of place is in my blood. 🙂 I will always be from Georgia, but after all this time I consider myself a Floridian, and I have come to appreciate the quieter, more undiscovered places. As Floridians do. But luckily, I don't think I'll ever lose that Georgia kid in me that likes to be where the tourists are too. A lot of Floridians have grown to despise these kinds of places aren't going to have a whole lot of places to go before too much longer. Fort Myers Beach did present a problem though, one that I had mostly anticipated. How to be at a "vacation spot" yet just "live" there. Not spend like we are on vacation, eating every meal out and visiting gift shops. That's certainly not sustainable in the long run. Grocery shopping and cooking on Holiday, hanging out and reading, doing boat chores, visiting parks is sustainable. Let's just say we scored a big giant "F" on that one at FMB! Ha, but I guess the first step in correcting anything is identifying the problem. We'll either have to quarantine ourselves to remote islands or show some restraint for goodness sake! 🙂 It wasn't all hanging out on Old San Carlos Blvd though. We did learn the bus system (only 75 cents per ride!), and took a couple trips to the grocery store (think most of those groceries are still in the fridge). And, we did our first laundry of the trip which meant wifi and air conditioning. Best laundry time ever!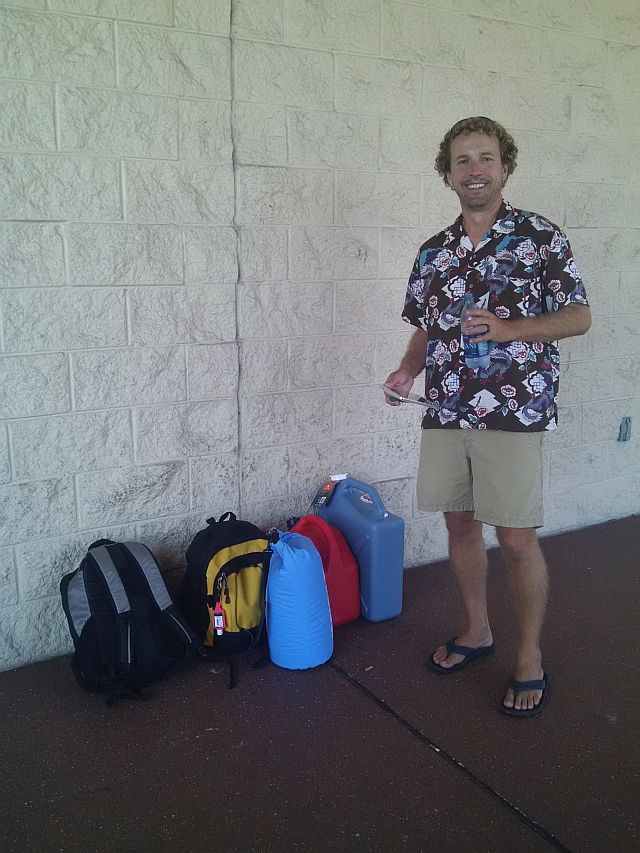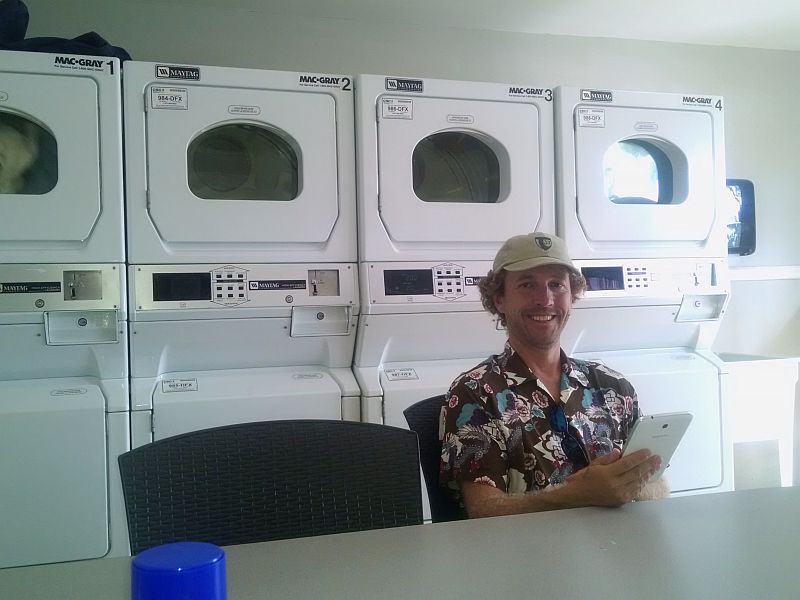 We also took the bus to a state park called Lover's Key which was really cool.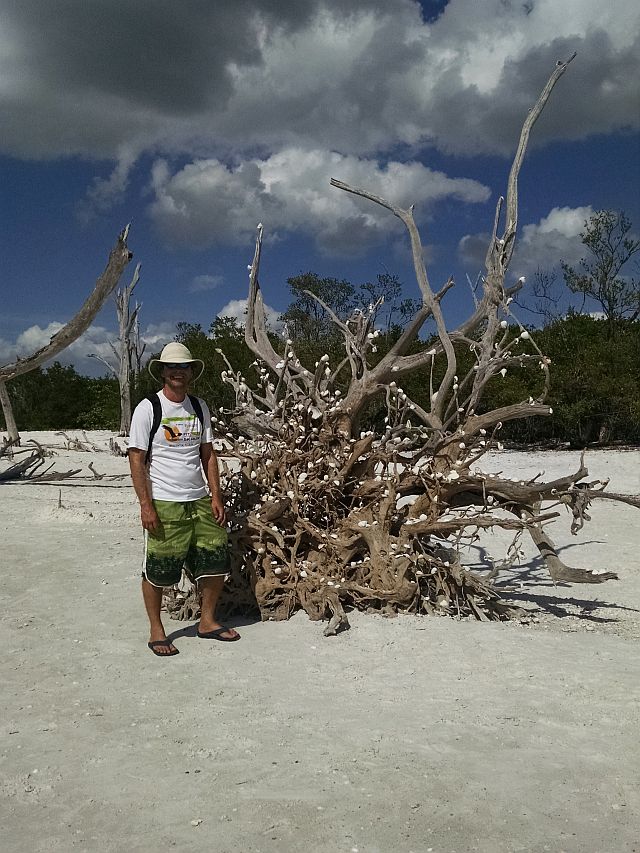 Yet, another example of prime real estate that was thankfully preserved for nature. It's an entire key with only beaches, mangroves, trails, and boardwalks. No buildings, but bordered by bridges on both sides that go to beach cities with high rises. Pretty large island too. We hiked all over it and hung out on the beach a while.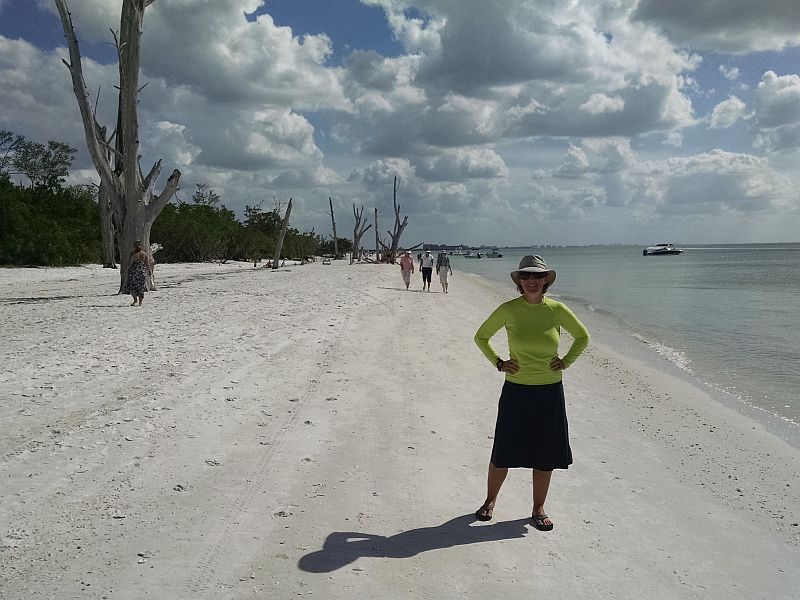 We loved our time at Fort Myers Beach (maybe a little too much). The area where the mooring field is is excellent, and it was a much needed re entry into civilization. Holiday is restocked, full on water and fuel, and there is a chill in the air. Time to head south. Next stop Naples!