A dream gives you hope and excitement, and a dream also tortures you. After years and years of dreaming, we woke up at around 6 AM on Saturday October 15th, 2016, stowed the fenders and dock lines, and motored away from the condo at Cortez at 7 AM just before sunrise. At that moment, I became a Liveaboard Cruiser, the thing I'd dreamed of for so long. Only time will tell if reality is anything like the dream and how long the dream will last, but pulling away from the dock was one of the great moments of my life so far. Ok, enough of that introspective stuff… So, we headed out the canal into Palma Sola Bay and hung a left to go south in the Intracoastal Waterway.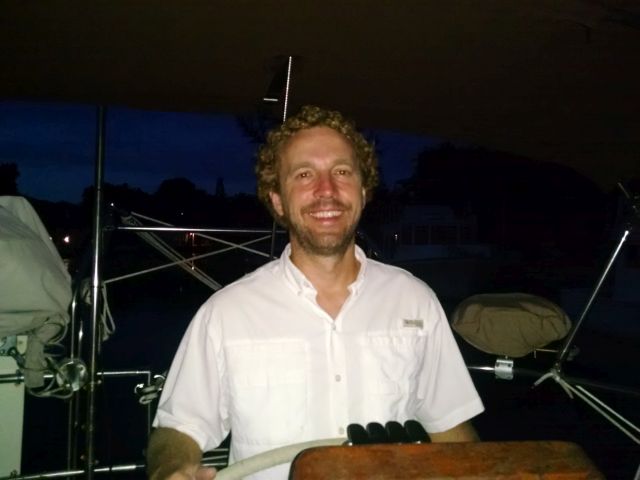 Here is me in the canal trying to do some GoPro video documenting. Going to try and get around to posting some videos to a Youtube channel eventually.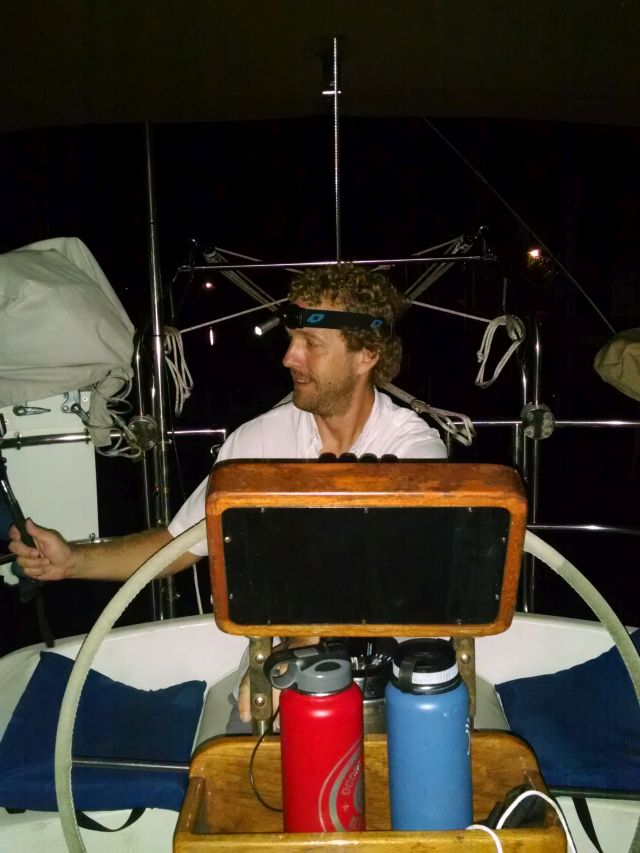 We decided to take the ICW south to at least Venice since it was dead low tide, and they are in the middle of dredging the ever shoaling Longboat Pass. The wind was from the ENE so we were able to sail most of the time, and also most of the bridges opened on demand. So, we didn't have to spend any time waiting for bridges to open. We were headed for Pelican Bay at Cayo Costa, just south of Boca Grande. We've anchored there before, and it really is an awesome place. We had a few intermediate spots picked out for anchoring in case we got delayed or just felt like stopping. To make it all the way would be 10-12 hours. The weather was awesome, the wind was steady, and we sailed across Sarasota Bay, Little Sarasota, and the many other bays on the way to Venice with the motor off except when we got near bridges.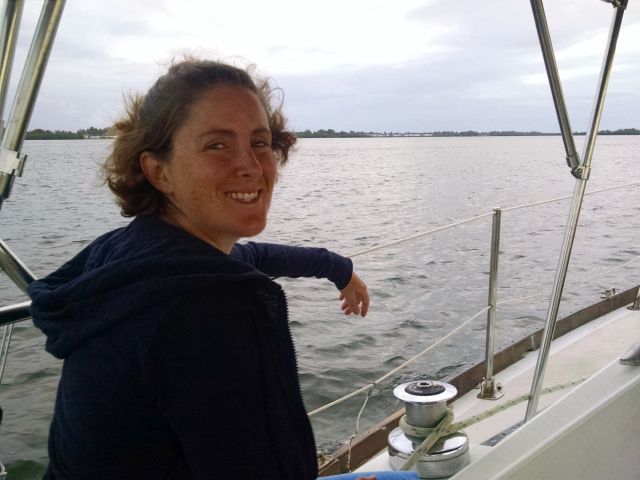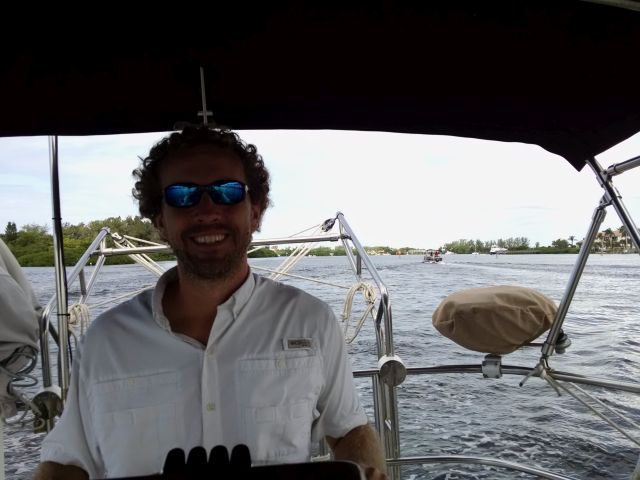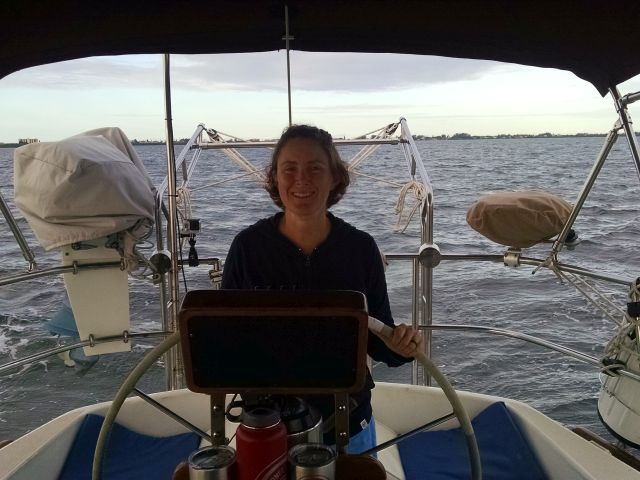 Around 1 PM we made it to Venice where we made the decision to go for Pelican Bay and head out Venice Inlet into the Gulf of Mexico for some open water sailing. Being out in the Gulf was awesome! For the first few hours the wind was mostly steady, and we just sailed along, taking turns at the helm. I even threw out a trolling line, but we didn't catch anything. A little later the wind got variable so we motor sailed for a few hours. Once while we were motor sailing the wind started to pick up so I rolled the genoa all the way out and shut off the motor. Then the wind hit 20 knots suddenly and pulled Holiday over as far as she had ever been heeled with us on her! That was a "fun" frantic few minutes as Lindy grabbed the wheel and tried to point us in the wind so I could roll some of the genoa back in! But, other than that, we motor sailed the last few hours to Boca Grande pass.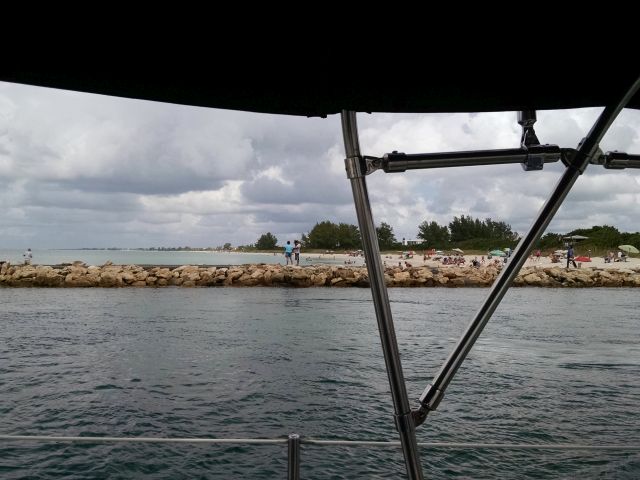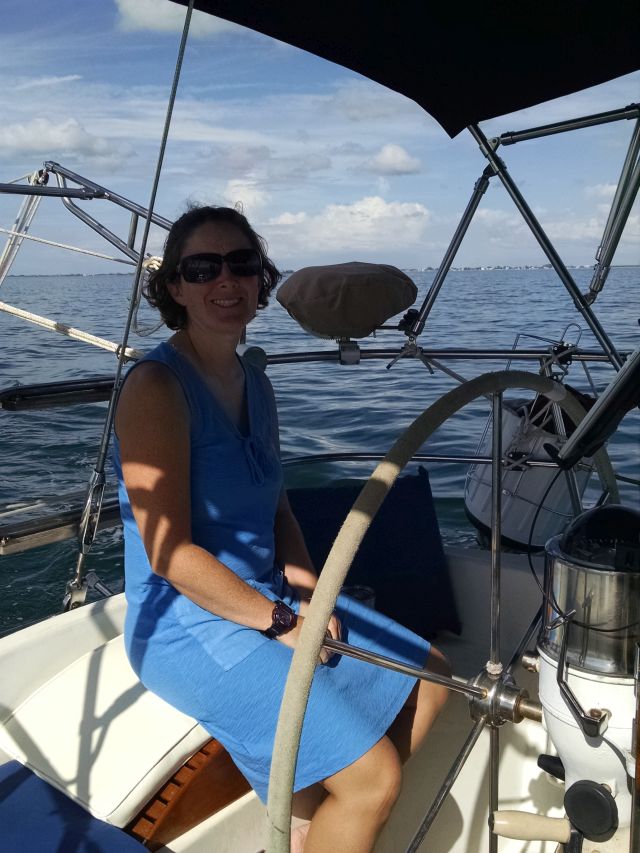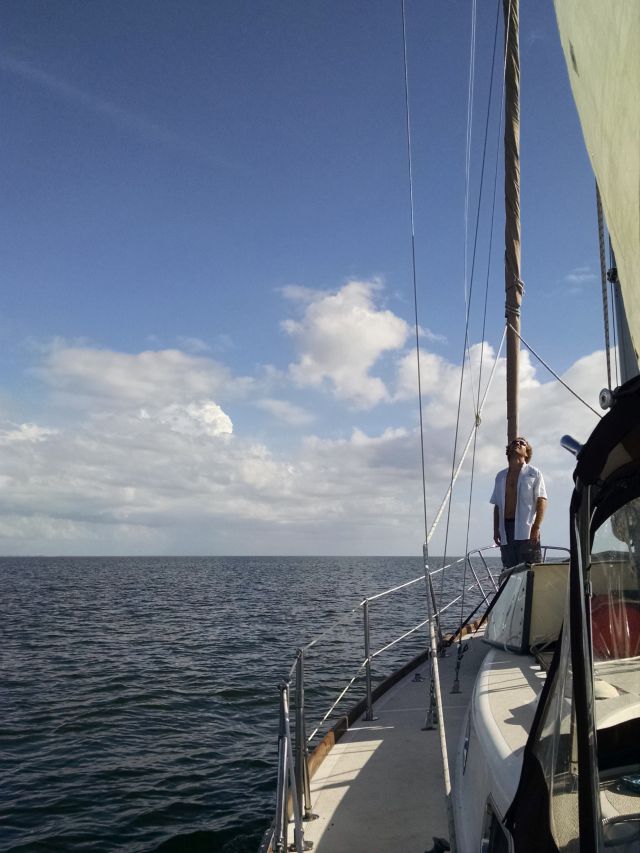 As we were coming in Boca Grande pass a string of awesome "firsts" happened. We saw our first sunset while living on Holiday.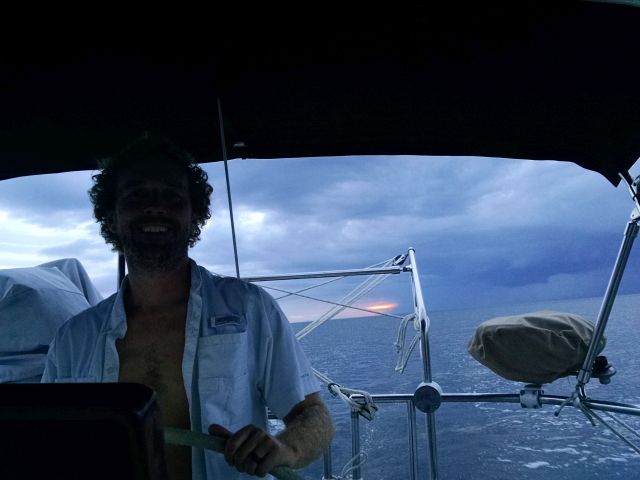 After anchoring in Pelican Bay, we saw our first moon rise. It was full!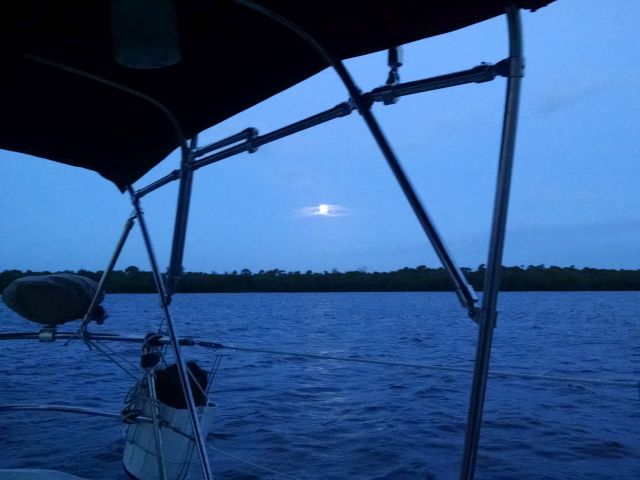 The next morning, we saw our first sunrise.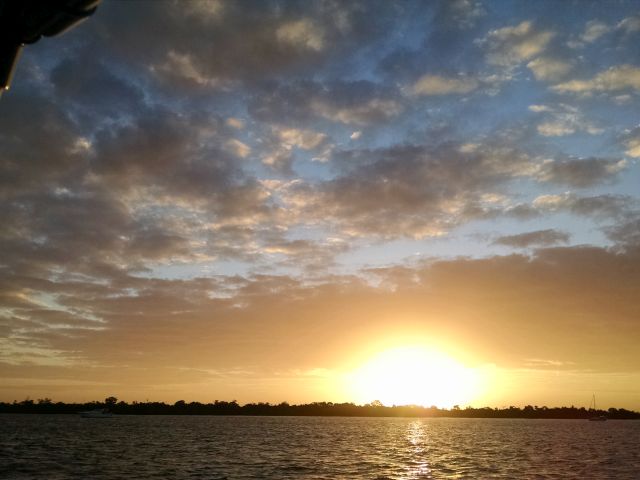 We cooked our first meal, using our new stove for the first time.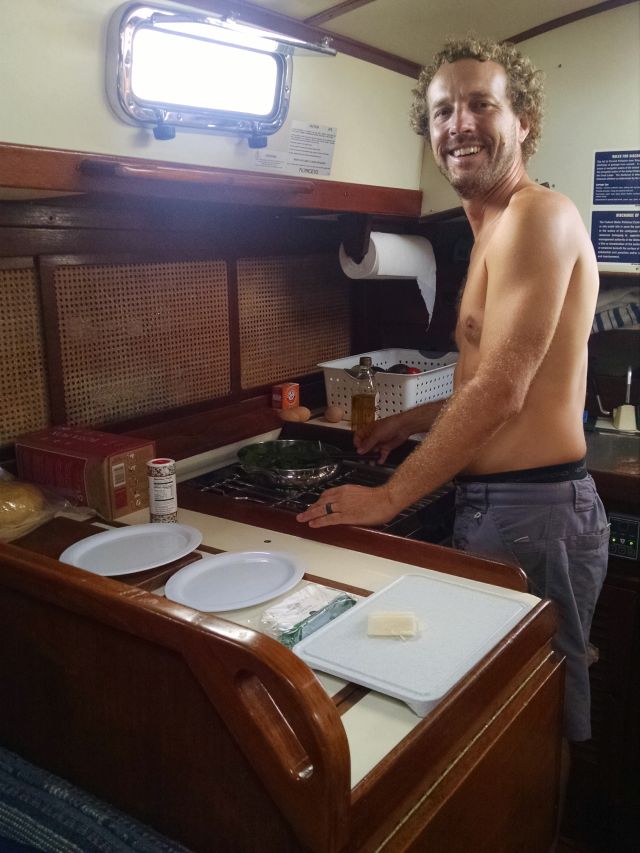 We ate our first meal on Holiday. Spinach because it was wilty, salsa because the jar was leaking in the fridge, and eggs because they are yummy. The day before on our transit we barely ate anything.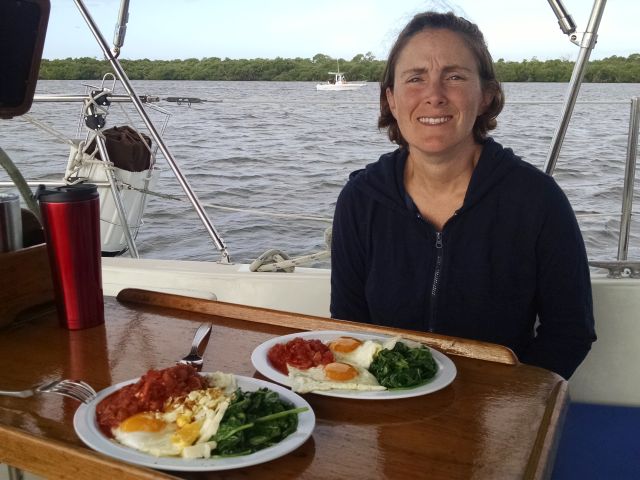 No pictures of us anchoring in the dark because we were "in the zone", but the anchoring went off perfectly. We had it wrapped up and were relaxing at some point around 8 PM. So, here we sit in Pelican Bay with about 7 or so other boats. Cayo Costa is a state park, and all the other little islands around Pelican Bay are uninhabited mangrove islands. So, it's pretty secluded here. We have Holiday loaded up with food though, so we are planning to stay for a few weeks at least to get in tune with our new life aboard. There isn't any open wifi, and our 3G is spotty so communication and posts may be sparse until we get somewhere with better signal.