As we watch to see the track of Invest 97L and wait for it to go by, we've been passing the time tackling some final prep tasks. The above sign struck me as funny and oh so true! 🙂 First, down I went into my favorite cramped space…the engine compartment. I changed some belts, hoses, and hose clamps that showed some wear as well as making sure we had spares of any of these. I also removed the raw water pump, checked the impeller, and cleaned and back flushed all the parts of the engine cooling system, followed by flushing the cooling system with a cleaner substance that removes salt deposits. Also changed the engine zincs. Think I sound like some super knowledgeable diesel mechanic? Ha! Other than changing the zincs, this was the first time I had done any of the above. Kind of a learn as I go thing, but each time, I get more and more familiar with the systems.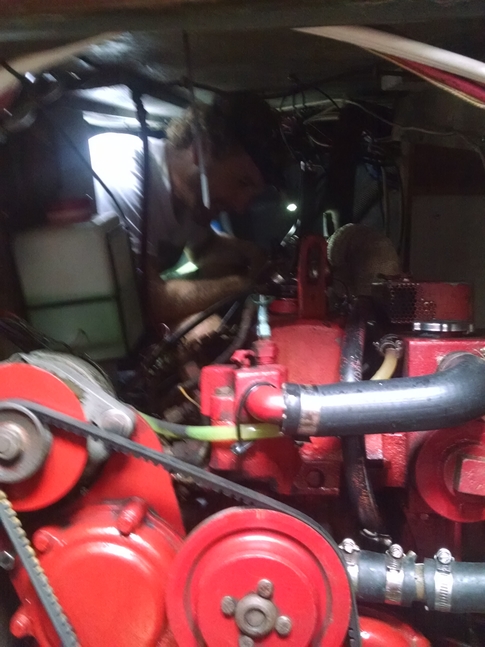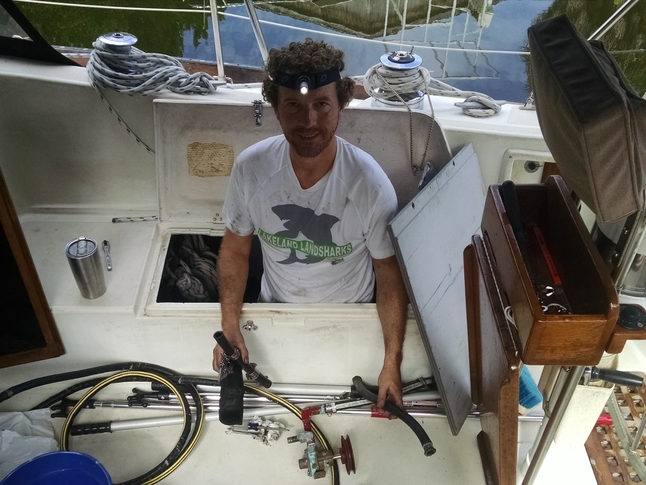 Next I shocked our fresh water (drinking, bathing, etc) tanks with a bleach solution and flushed the system out really good so the water will be super clean and tasty. I told Lindy that I cleaned the system so good, it'll have healing properties like drinking from the Fountain of Youth!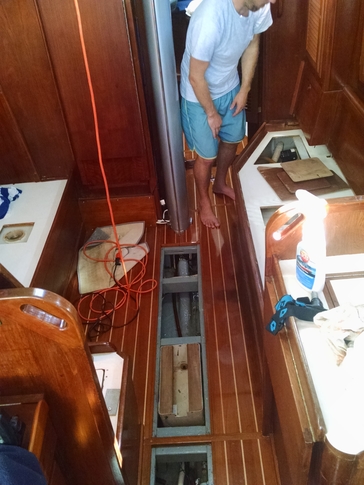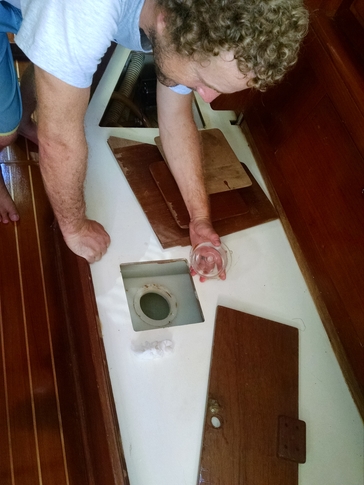 Oh yeah, and a very Happy Birthday to this girl today! You make my dreams come true. I love you so much and can't wait for all the adventures we are about to have together.