Today we took our dinghy out for some fun and also to test run our recently serviced outboard. For cruisers, if your boat at anchor is your house, your dinghy serves as your car. Most anywhere you want to go (to town for site seeing, shopping, or a restaurant, etc or just cruising around checking out the water area around you for snorkeling, fishing, or spear fishing, etc), your dinghy is how you get there. Before we take off in the coming days, one of the last things we are doing is actually selling both of our "real" cars. The dinghy we chose is the 10′ Porta Bote. It's a bit of an unconventional choice, but we have read of other cruisers using them. By far, the standard choice for a sailboat dinghy is a rigid inflatable (RIB). RIBs obviously can puncture, and I've read of others in never ending searches for the leak with daily pump ups. Other things that swayed us toward the Porta Bote were it's interior volume for it's size and also weight for it's size. The foldability also gives us multiple storage options: on the davits to keep it out of the water at anchor or short, sheltered trips, or upside down on the fore peak for longer trips in open water, or if we really want to get it out of the way for a long multi day passage where the weather is questionable, we can fold it up and lash it to the rail (out of the way and secure). Basically, an 8-10′ dinghy is what can fit on Holiday, and the Porta Bote seemed to have the most advantages. We have read complaints from others, like that they don't hold up forever under the tropical sun and also that they are difficult to board from swimming like when we are snorkeling over our head, but we'll see. You are also limited to smaller, lighter outboards. RIBs don't last forever either, and by the time we need our next dinghy, we can make an informed decision on the next. Our outboard is an awesome 1968 5 hp Evinrude 2 stroke given to us by our friend Dobe. It was his Dad's and had been sitting in the garage for years but was in excellent condition. This outboard looks SWEET and doesn't run too bad either. It get's me up on plane at 12 mph, and with me and Lindy and gear we mostly plane at up to about 8 mph. Between it and the Porta Bote, we always get lots of looks and waves from passing boats.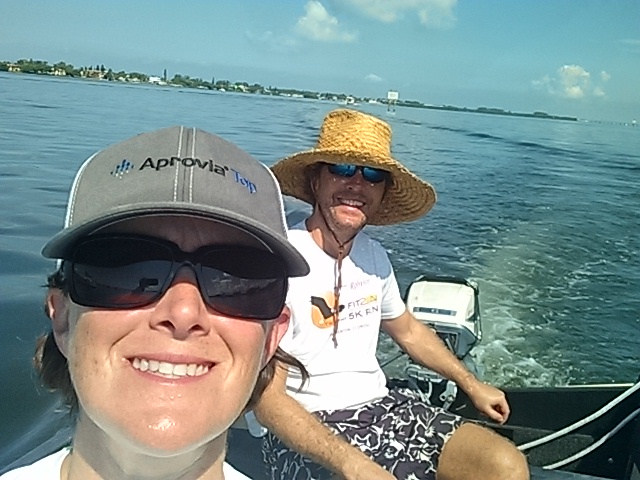 Back to our day of fun: we rocked the Porta Bote a few miles to our favorite sandbar off Jewfish Key at Longboat Pass with a loaded cooler of sandwiches and beverages, some snacks, and, of course, Lindy's Kindle. The weather and the water were beautiful, and we just hung out, watching the comings and goings and being lazy in general.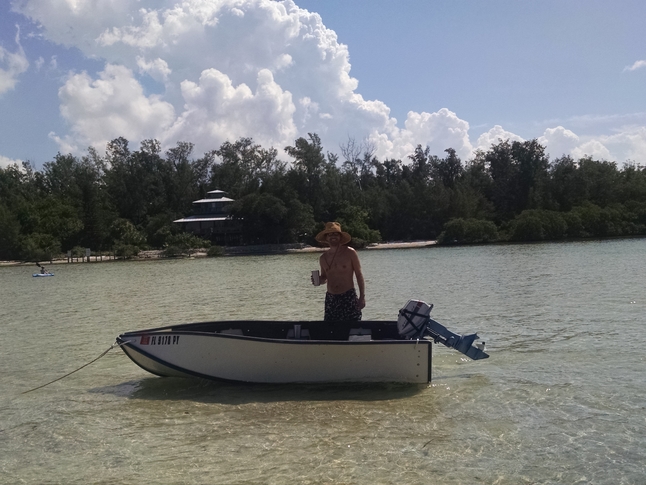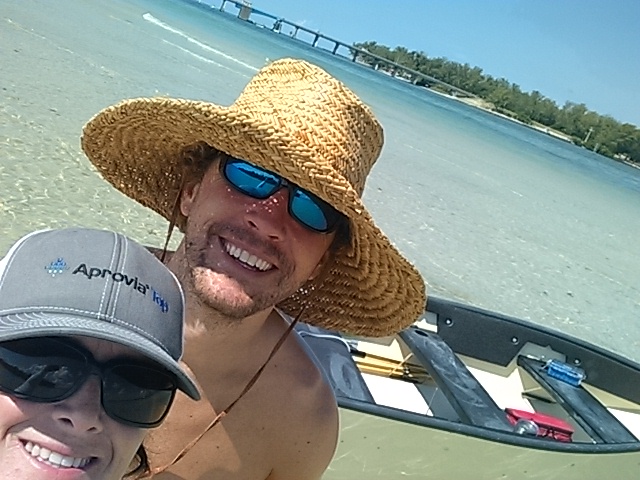 Before long the Brackens and friends arrived on Happy Dance, and we all hung out, floated around, and watched the kids play. It was a blast!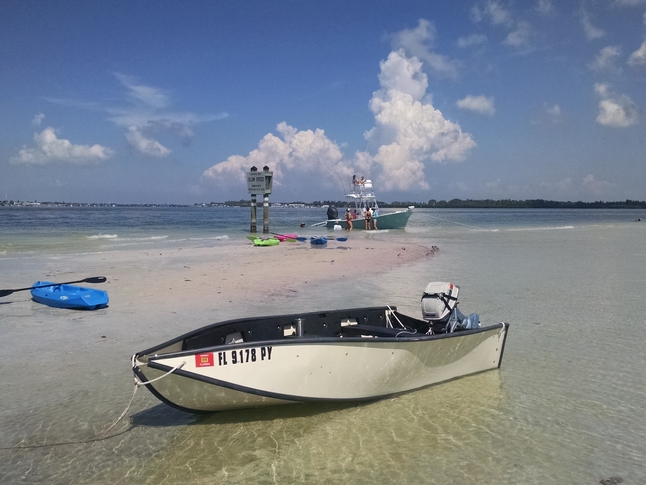 After more fun than should be allowed in a day, we headed back. Can't wait until jumping in the dinghy and going on excursions like this is a day to day occurrence. Almost there!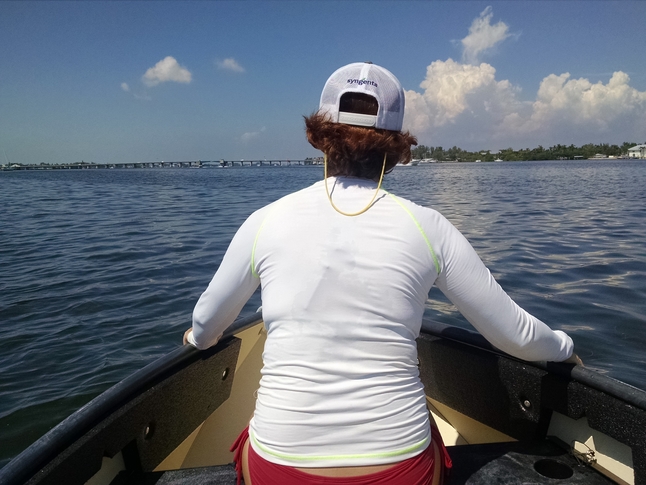 Thanks to Marty for snapping this pic of us as we headed out. Check out the dinghy flyin'!