After months of mostly boat work, we finally got out sailing. Especially these last few months, it has seemed like Holiday was always in pieces with junk from on going projects laying everywhere. It felt awesome to have everything ship shape and go do what we really love to do. I was also excited to see how the solar panels and frame did under sail and how the panels would keep up with some of the power hogs on like the fridge and freezer (Spoiler alert: it all worked perfectly). We still have a few weeks of small tasks and projects left before heading off for good, but we are getting close. Some sailing is just what we needed to recharge us and get us ready for the final push toward moving aboard. So, with a group of friends that were all first time sailors, we set out to Tampa Bay for some fun and relaxation.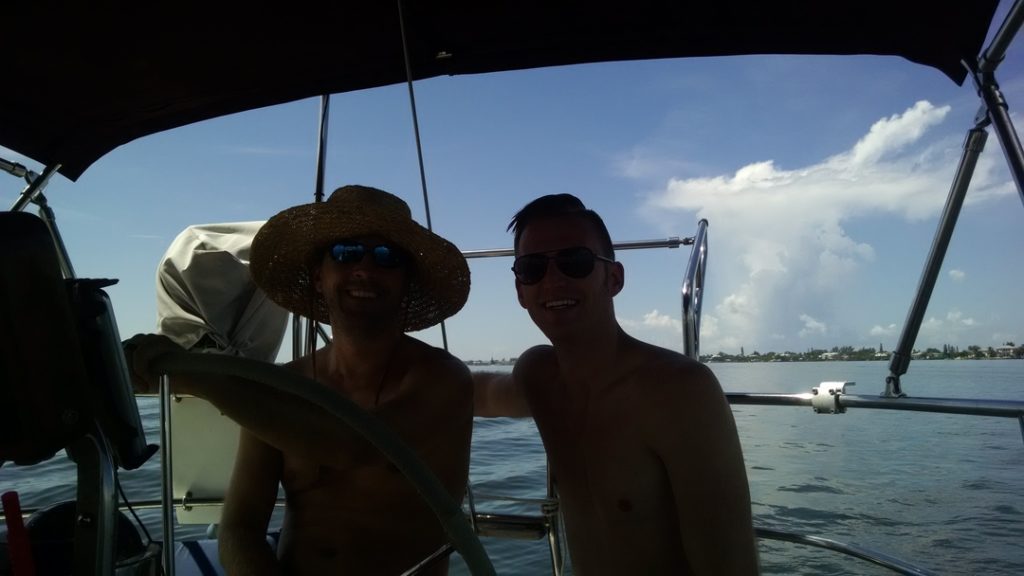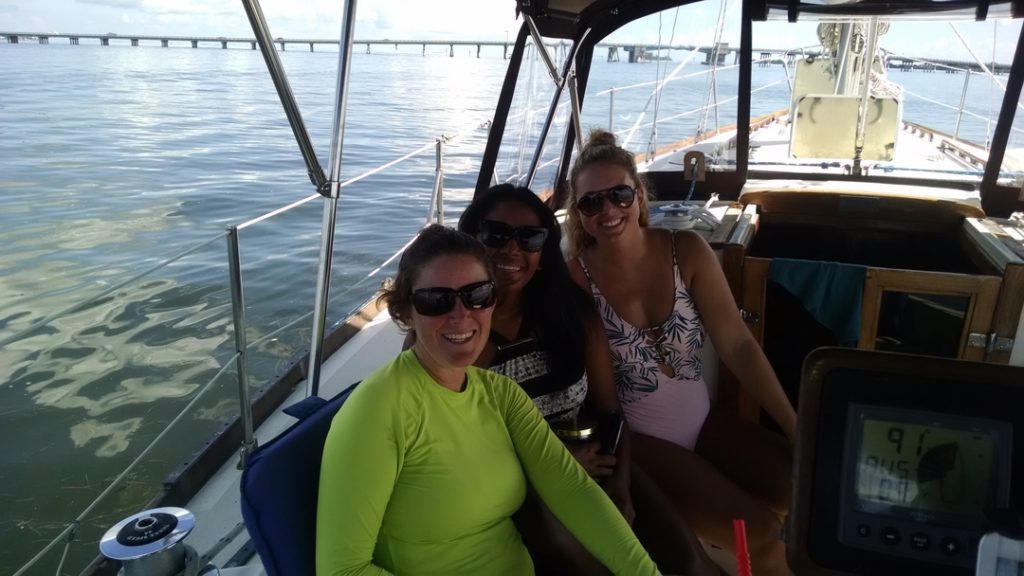 Well, we got out into Tampa Bay, and oh yeah, no wind of course. Like zero point zero on the wind indicator. No worries. Hanging out, bobbing around, watching dolphins (having "Lauren the dolphin whisperer" on board helps), working on our tans and what not, while we waited for some breeze was awesome. Andrew and I even did a couple of cannon balls off the bow.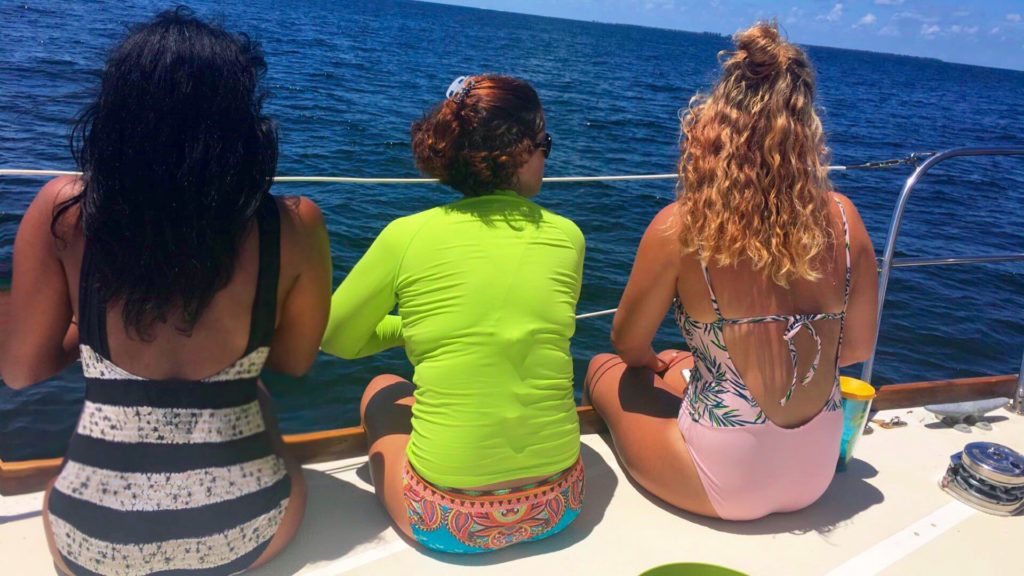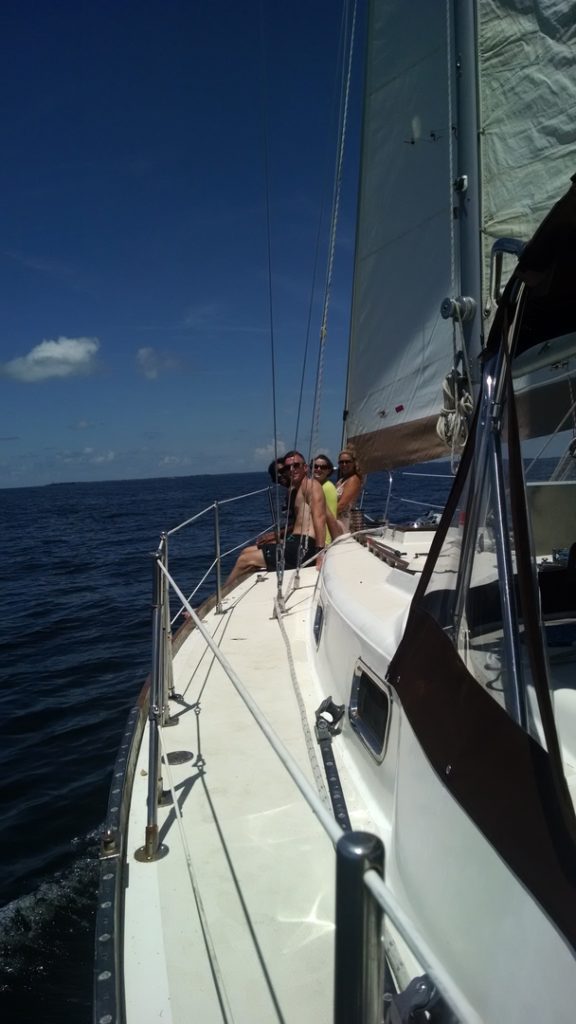 It wasn't too long though before the wind started to come up, and the group got to experience what it was like for a sail boat to be pushed along by only the wind. We headed out across Tampa Bay with a light breeze. It was just enough to fill the sails, and I was really hoping that it would pick up so the group could see what it was like to feel the boat really get going and heel a little.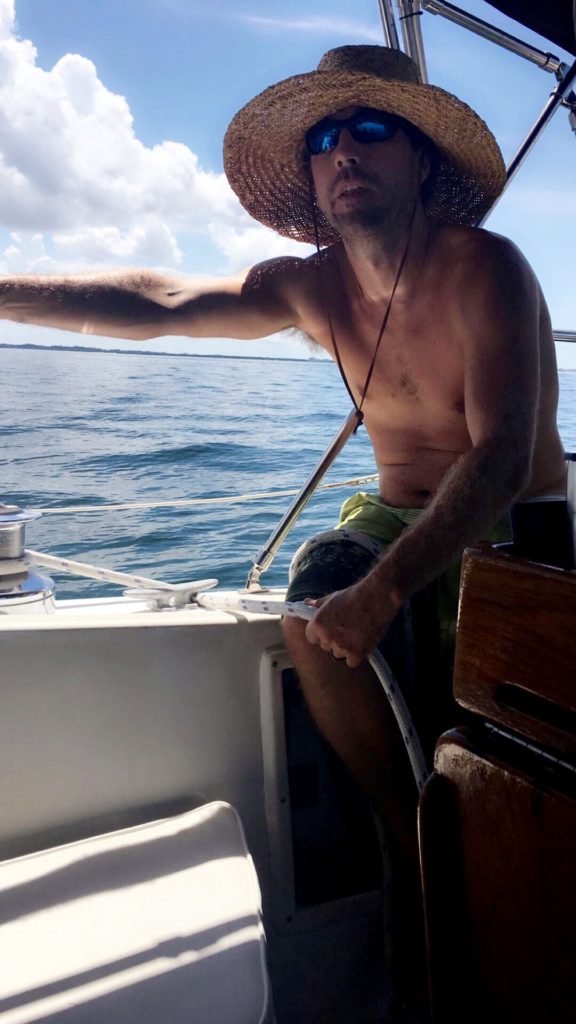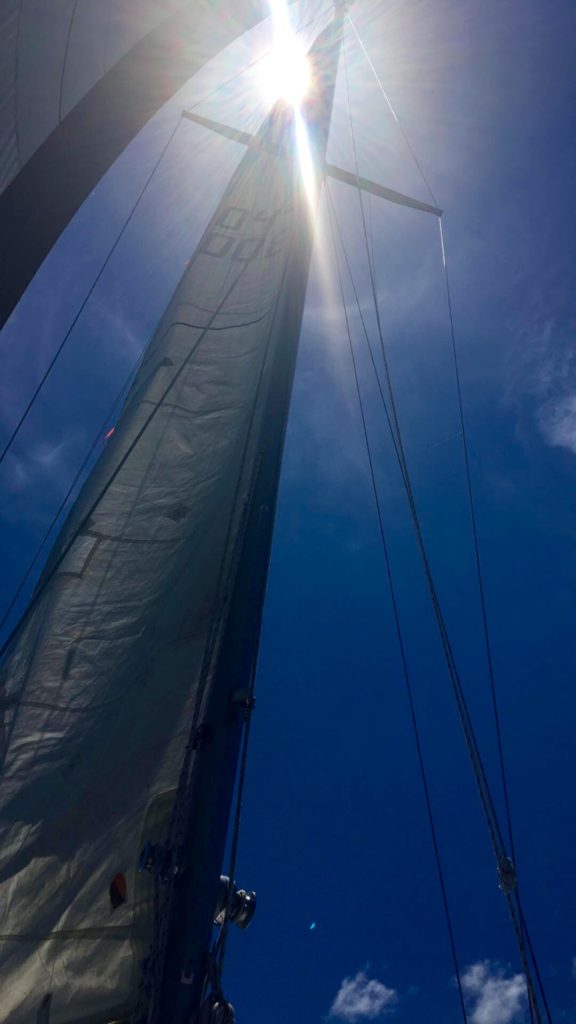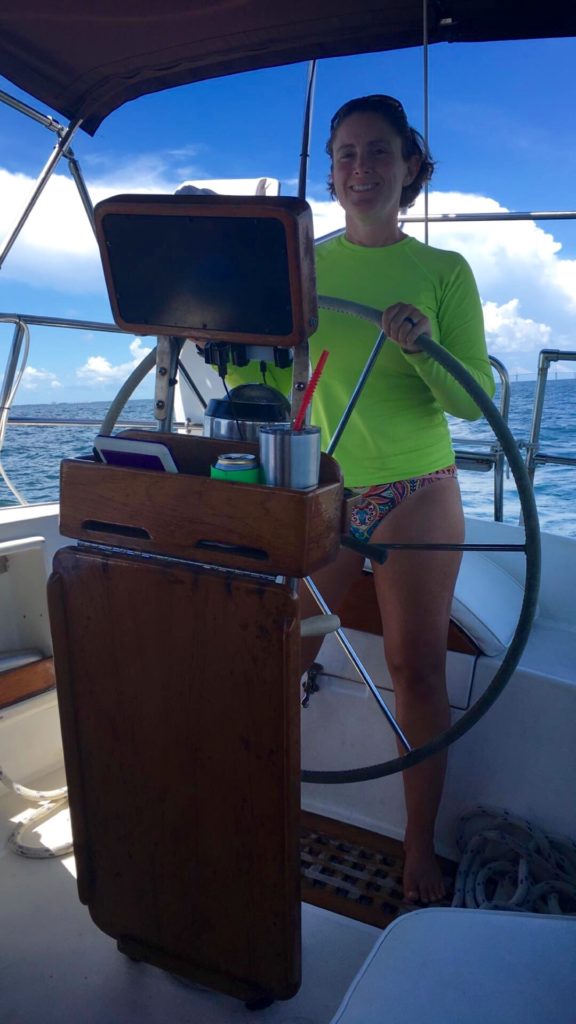 My hopes were answered as the wind picked up to 10-12 knots, and we had a beautiful sail across the bay and back. It was perfect. Luckily, we had our pro camera woman, Stefone, on board to get some great shots of the action.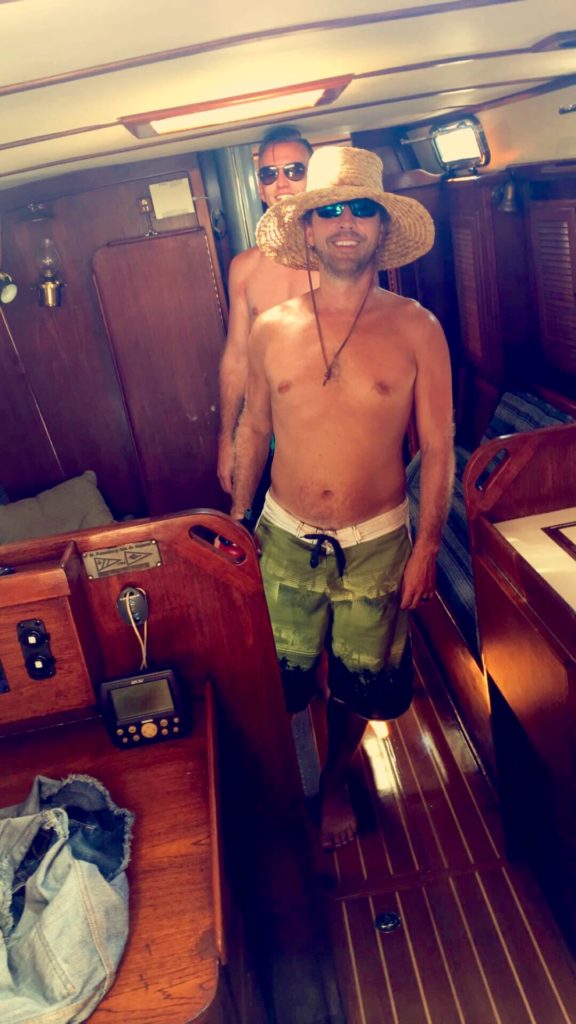 Afterward, we had to celebrate the perfect day with dinner on the beach. We had such a great time. Sharing sailing with others is up there on my favorite things in the whole world.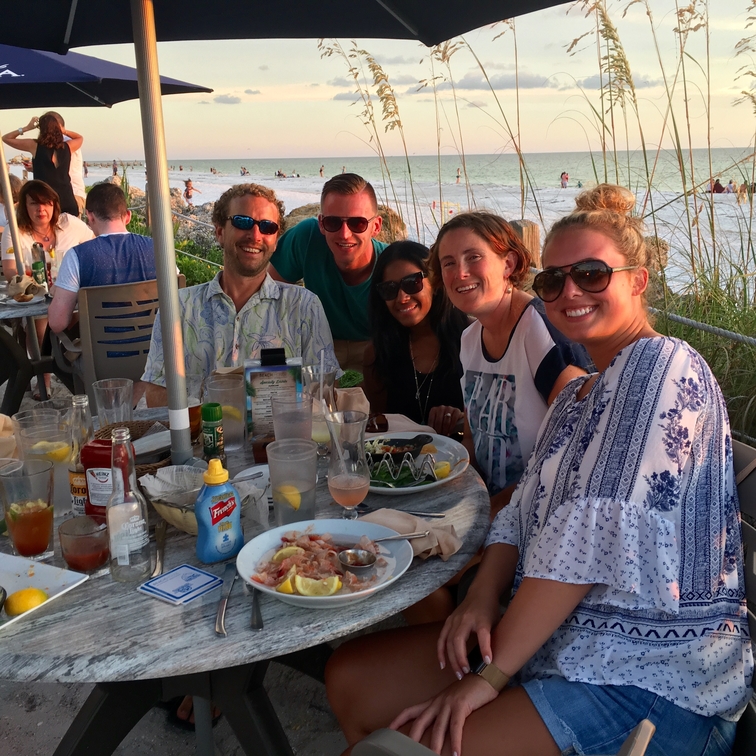 As the sun set on the day, we couldn't wipe the smiles off our faces. An awesome "out and back" sail. Very close now to the sail that is just going to be an "out".